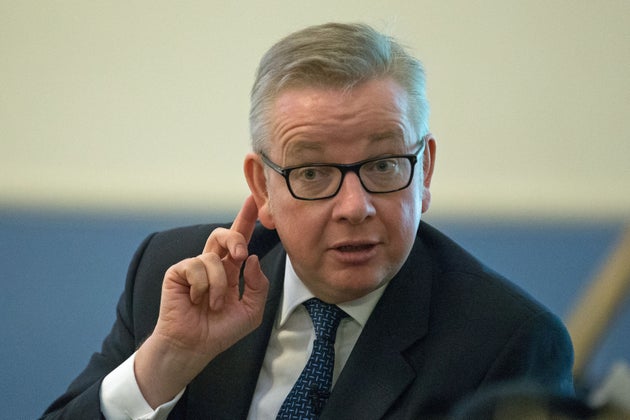 Tories must stop recycling "tired arguments" about Venezuela if they want to win millennial voters away from Labour, Michael Gove has warned.
The Environment Secretary called on his party to move on from the same old attacks on Jeremy Corbyn and start listening to concerns around capitalism if it wants a fair hearing with the UK's youngsters.
Speaking in Westminster on Tuesday evening at the launch of a pamphlet of ideas aimed at attracting younger voters, the Brexit campaigner also warned against his colleagues simply reheating Thatcherism in a bid to win public support.
The 2017 General Election saw the Tories struggle to win over younger voters, with one analysis saying people are more likely to vote Labour until they turn 47.
Speaking at the Centre for Policy Studies event held on the Parliamentary Estate, Gove claimed the younger generation are broadly "suspicious towards capitalism".
He went on: "It's not enough if we make the case, as we have to, for free markets, for liberal economics, for choice, for personal autonomy, simply to rely on a few tired arguments about what's happened in Venezuela, heart-rendering though the fate of that country is – or to say that we need to recapture the arguments of the 1980s, heroic as that decade was."
Labour leader Jeremy Corbyn has voiced support for Venezuela on numerous occasions in the past, and marked the death of its President Hugo Chavez in 2013 by tweeting: "Thanks Hugo Chavez for showing that the poor matter and wealth can be shared. He made massive contributions to Venezuela & a very wide world."
But while Chavez was lauded by Corbyn, his economic policies faced criticism, and many in the South American country struggled to buy essentials such as toilet paper thanks to a shortage.
Conservatives have repeatedly used Corbyn's support for Chavez, and his successor Nicolas Maduro, as proof he would be bad news for the UK economy.
In his party conference speech in 2017, Chancellor Philip Hammond said: "Venezuela, a country rich beyond imagination in natural resources but where the economic policies of Hugo Chavez, publicly supported by Jeremy Corbyn, have so tragically impoverished the country that it can longer feed its people and inflation is over 1,000 percent, and growth this year will fall for the fourth year in a row."
Speaking in Westminster on Tuesday, Gove said Tories had to accept that many youngsters have different attitudes to things that Conservatives "held dear in the past".
"What they associate with capitalism, and how can they fail to associate it with capitalism after the 2008 crash, is an economic system that seems to make the rich richer and the poor poorer. An economic system that is run in the interests of crony capitalists, not the creative and disruptive," he said.
The 'New Blue: Ideas For a New Generation' pamphlet set out the challenge facing the Tories. According to YouGov polling, just five per cent of 18-24-year-olds would "definitely" vote Conservative at the next election, with 44% "definitely not" voting Tory.
That figure is even higher among 25-49-year-olds, with 48% saying they would "definitely not" vote Conservative.
"The words young people most associate with capitalism are 'greedy', 'selfish', 'corrupt', 'divisive' and dangerous," according to the pamphlet.