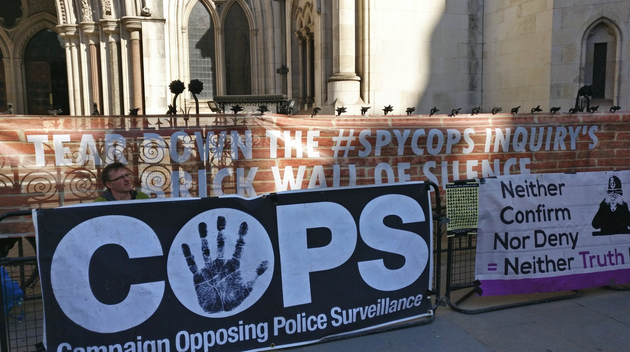 The judge chairing the "spycops" investigation into undercover policing has voiced fears the inquiry is wasting taxpayer money, after none of the key participants turned up to the latest hearing.
Sir John Mitting said he would be reconsidering holding open hearings in the future, telling a nearly empty court: "There is no point in spending taxpayer's money either directly or via the police funds on hearings that serve no purpose."
The court had been informed that participants would be filing written submissions, but would not be attending in person.
The inquiry, which has cost over £9 million so far, has been plagued by disputes between the participants and the inquiry chair. In March, around 60 core participants abandoned the courtroom, with the QC representing them, Phillippa Kaufmann, telling the chairman: "It is now abundantly clear that we simply cannot participate in this hearing in a meaningful way."
Kaufmann has criticised the inquiry as "scant and largely uninformative" and questioned Mitting's suitability to oversee the case after he ruled against releasing the names of certain police officers who had engaged in undercover activity.
Sajid Javid, the new home secretary, has been asked by a group supporting those impacted by the inquiry to appoint independent advisers to assist the judge.
In another development this week in the long-running and controversial inquiry, the spycop-turned-whistleblower Peter Francis declared on Tuesday he would also be boycotting proceedings.
Sir John's inquiry is scrutinising undercover policing and the activities of two covert units – Scotland Yard's now defunct Special Demonstration Squad (SDS) and the National Public Order Intelligence Unit (NPOIU).
The inquiry was launched following revelations that officers infiltrated political groups between 1968 and 2008, some of whom went on to form intimate relationships with female activists, stole dead children's names to enable fake identities, and spied on family justice campaigns.
The next court hearing is scheduled for 18 May to discuss the proposed timetable for the inquiry that got underway in March 2015.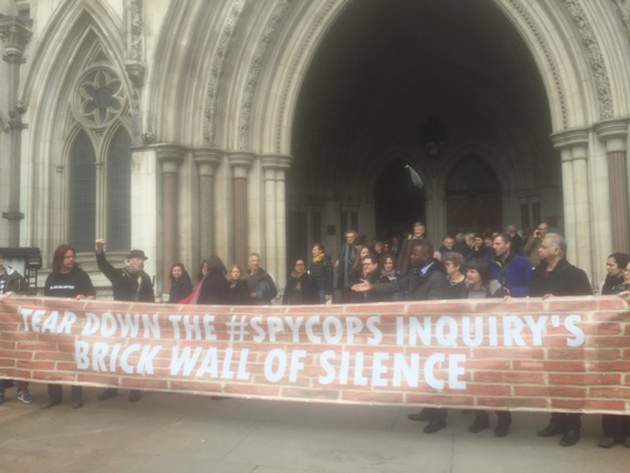 According to Spies Out Of Lives, a support group for those involved in the inquiry, the hearing is being held so that state core participants can provide their views on the "actions required from them to meet the outline timetable, and on what they require from the Inquiry to be able to do so".
The hearing will be public and will also enable non-state core participants or affected individuals to attend, the group said.
A Strategic Review into the inquiry is due to be published Thursday.
It began in 2017 when it became apparent the inquiry would not meet its initial three year deadline to report back to the Home Secretary.
The review is expected to include an online timetable for the inquiry.
Speaking of the review, Sir John told the court: "I hope it will inform those whose active participation is going to be required in the next year plus what the intended future progress of the Inquiry is."