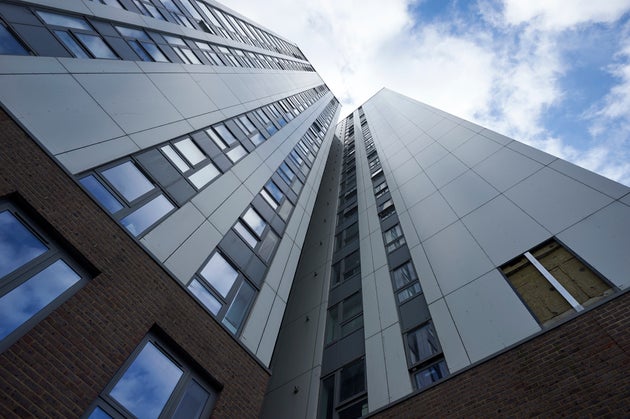 PMQs have generated nothing but quarrels in recent weeks so Theresa May's announcement that the government will pay for unsafe cladding to be stripped off tower blocks and replaced is a happy exception.
For more than six months Shelter has been calling on the government to step up to the plate, and on Wednesday the Prime Minister did. When so many political announcements are intentionally vague, the commitment that the work will be 'fully funded' is also brilliantly clear.
This new emergency funding will eventually help many more social tenants – in both housing associations and council housing – to sleep soundly at night in the knowledge their building is finally safe. Fewer social landlords will now be forced to make impossible decisions about what else to cut from already overstretched budgets – like funding the upkeep of existing homes and the building of new ones – to pay for the safety works.
It became obvious pretty quickly after the Grenfell Tower fire that something had gone seriously wrong with the building's cladding and insulation. Fire is not supposed to be able to spread over cladding. Insulation is not supposed to set alight intensifying the fire. But it looked like both had happened. Further evidence since, such as a leaked report which was part of the police investigation, has only added to the sense unsafe cladding and insulation were major contributors to this tragedy.
Initially, it was easy to imagine that the construction problems with the Grenfell Tower were a terrible anomaly. But in the following weeks it became frighteningly clear that the use of unsafe cladding and insulation on tall buildings is widespread.
At the end of July last year, almost 200 other council and housing association tower blocks had been identified as being wrapped in similarly combustible building materials. In the ten months since, an increasing number of privately-owned blocks have been added to the list.
In total, more than 300 tower blocks are known to have Grenfell-style cladding across the country. Although we don't know exactly how many people live in these blocks, it's inevitable that the number is in the thousands. Despite these worrying numbers, according to the government's own figures only seven of the 189 social tower blocks – less than 4% – ever had their cladding entirely replaced.
Temporary measures have been taken to make sure all the identified blocks are safe but for many residents, these necessary measures are a daily reminder of the very real fire risk posed by the materials coating their homes. Tenants and leaseholders have had to get used to living with round-the-clock fire marshals and – in one reported case – a private fire engine parked outdoors.
As you can imagine, these extra precautions have cost huge amounts of money. We have heard spending reports of £25,000 plus per week for a single block to make sure that residents are kept safe until the unsafe cladding is removed. Ironic, when the lack of money was the biggest barrier in getting the very same cladding removed in the first place. With the government's cash now committed, a national programme of safety works can and should be able to move at pace.
However, the fight isn't over yet. Some issues clearly remain. Leaseholders in private blocks up and down the country have been told that they will have to pick up the tab for both the remediation works and any extra safety measures, like fire marshals, in the interim. They are not covered by this announcement and may not all have builders who commit to make things right – such as Barratt Developments who stepped in to cover the £2million cladding bill on the Citiscape block in Croydon.
What's more, as a country we cannot rest easy until our building regulations are overhauled so that these dangerous combustibles can never be used on buildings in England ever again. We hope the upcoming Hackitt Review will specify this. But for today, the Prime Minister deserves credit for doing the right thing.
Polly Neate is the CEO of Shelter