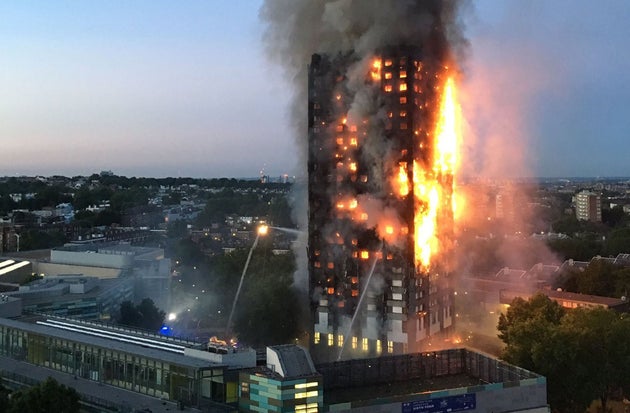 A government review of building and fire safety regulations in the wake of the Grenfell Tower blaze is expected to reject calls for a ban on combustible cladding, reports suggest.
The Guardian and Sky News have reported Dame Judith Hackitt's review will propose that safeguards are overhauled – but will not suggest the materials that apparently spread the fire in west London, and killed 71 people, should explicitly be prohibited.
Instead, Hackitt, the former chair of the Health and Safety Executive, is understood to want to see changes to the way building materials are certified as safe.
Inside Housing reported she will propose the introduction of a new 'regulatory system' for tower blocks, including creating a 'duty holder' that will be given the power to enter people's flats to check fire safety issues.
The recommendations square with Hackitt's interim report in December, which found regulations that allow landlords and contractors to take "shortcuts" are "not fit for purpose".
She said she was "shocked" by some of the practices she encountered and called for a "new intelligent system of regulation and enforcement" for high-rise buildings.
In September, HuffPost UK spoke to experts in the fire safety industry who warned a "broken" system of fire safety needed to be changed in the aftermath of the disaster.
Among their biggest concerns was that private sector fire consultants who carry out assessments of complex buildings do not need any qualifications or training, meaning the dangers posed by multi-storey tower blocks and shopping centres can be assessed by anyone.
And in February, HuffPost revealed nearly 100 towers and multi-storey apartment blocks had failed fire safety checks since the fire.
Hackitt's report is expected to address many of these problems, but overlooking a ban on cladding is likely prompt anger from survivors and campaigners.
At a rally outside Parliament this week to mark the 11-month since the tragedy, Kensington and Chelsea Labour MP Emma Dent Coad said she was "horrified" to hear reports there would be no recommendation to ban flammable cladding.
On Wednesday, Theresa May announced dangerous cladding on 158 tower blocks will replaced in the next two years.
The Prime Minister said an estimated £400million would be spent on high rise buildings owned by councils and housing associations across England to render them safe.