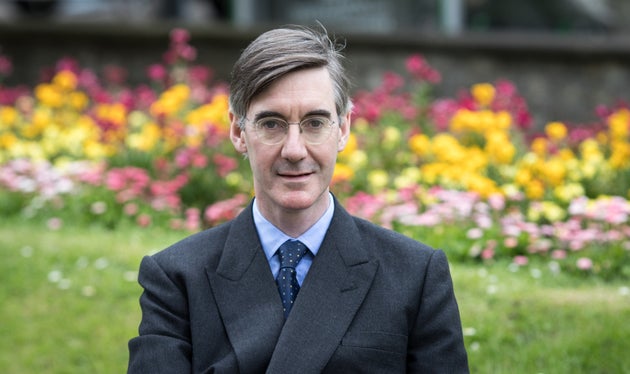 When a tape emerged in which Donald Trump bragged about groping women, he lost what little support he had across the Atlantic from some prominent individuals on the political right. Iain Duncan Smith and Michael Fabricant were quick to distance themselves from the then-presidential hopeful. So was Jacob Rees-Mogg.
But Donald Trump, now president, and Jacob Rees-Mogg, now prime ministerial hopeful, have found their names together in the news once again. This time, it's the bizarre suggestion that Rees-Mogg could be 'Britain's Trump'. The parallel is awkward. Donald Trump is unprincipled and crass; for him, politics is a reality TV show – the reality TV show – to be played and won. Jacob Rees-Mogg is in many ways the opposite. He is highly principled, having languished on the backbenchers for most of his political career, unfailingly polite and serious about politics.
But we should be still be concerned. Behind the vintage cars, the manor and three-piece suits lies an extremist, a reactionary, not a conservative, who wishes not to keep things as they are but to turn back the clock to a time when gay people couldn't marry and women couldn't have abortions––even after rape. His incessant mentions of 'nanny' and historical allusions conceal the very serious intentions of a hardline Brexiteer whose composed demeanour and signature upper-class drawl are wrongly taken for authority and expertise. This is no laughing matter. Moggmentum, should it have its way, means the repeal of the Human Rights Act, the continuance of zero-hour contracts and no effort made to combat climate change. It means the hardest Brexit possible, and all the economic woes that would come with it. It means, in a phrase, national disaster.
In these chaotic times, Rees-Mogg's calm and dignity set him above the fray. In the era of fake news, his conviction makes him seem infallible. His shrewd use of social media and his Bertie Wooster persona has given him a channel to millennials and those even younger. In National Student magazine, he was called a 'cultural icon … traditional, but a rebel, too' by an admirer. The Economist called him 'the blue passport in human form, the red telephone made flesh, the Royal Yacht Britannia in a pinstripe suit.' But he isn't the embodiment of Britain or its values; he is the embodiment of Brexiteer nostalgia for a Britain that is in fact poorly remembered, unequal, backward. Matthew Parris, the conservative commentator, perhaps said it best when he wrote that 'his manners are perfumed but his opinions are poison.'
These clumsy suggestions that Rees-Mogg is 'Britain's Trump' are absurd and do no good – but 'member for the eighteenth century' is nevertheless dangerous, and we should be concerned that his rise seems rapid and inexorable. With Johnson and May, and Fox and Hammond warring in Government, the ascension of Rees-Mogg to the very highest position seems ever-more likely.