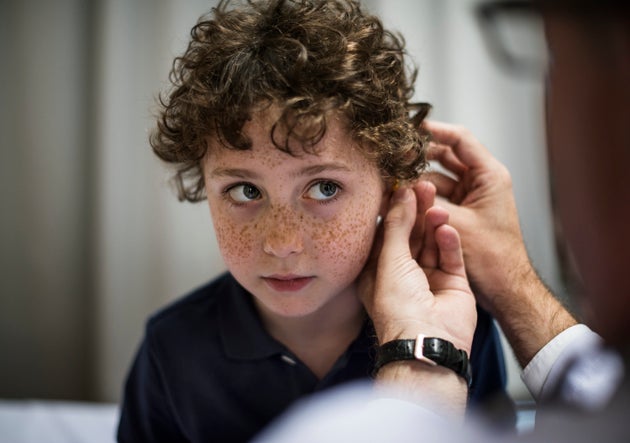 The Secretary of State for Education, Damian Hinds, recently said: 'children only get one shot at an education and we owe them the best… where they are being let down we need to take action quickly – so no one ends up left behind'. I couldn't agree with him more. As Chief Executive of the UK's leading deaf children's charity I have seen time and again the impact that not having access to the right education can have.
The latest Department for Education data shows that deaf children are falling behind their hearing classmates at every level of school, and at GCSE, two thirds of deaf children fail to achieve a 'good' grade 5 in both English and Maths, a key government target. This simply isn't good enough and is only set to get worse.
Today we are releasing an exclusive analysis which reveals that over a third of councils in England are planning to cut support for deaf children this year. In these areas, deaf children will lose £4million of support, an average cut of 10% across these local authorities. For thousands of deaf children in England it seems that their one shot at education is being thwarted right from the start.
Deafness is not a learning disability and deaf children can achieve anything other children can, but to do this it is crucial they get the right support. Despite councils having a legal duty to support deaf children, we are seeing the vital support system that they rely on for their education torn apart. Deaf children are falling even further behind at school, and the Government's response is nothing short of woeful complacency.
No one is in any doubt that this is a complex problem. We have rising numbers of children with special educational needs like deafness, but funding is not keeping pace with increasing demand. Ministers can talk until they are blue in the face about their reforms and record investment in the system, but as this data shows, that is a complete fantasy for deaf children who are facing huge cuts to their educational support.
Despite warm promises it couldn't be clearer that complete inaction from this Government is putting the education of too many deaf children at risk, and letting their futures hang in the balance.
The Department for Education is absolutely right to say that children only get one shot at an education, but so far we've seen absolutely nothing from them to make sure no deaf child ends up being left behind.
They need to make sure central government funding keeps pace with increasing demand. They need to look again at the ring fencing of schools funding. They need to invest in Teachers of the Deaf. They also need to commit to regular long term inspections of special needs services so we know when children are being failed. But on top of all of this, the Government need to take this crisis in funding for deaf children seriously and start tackling it head on. Anything less is a dereliction of duty.