Turkish nationals building a future in the UK have told how they fear deportation after the Home Office swept away their path to permanent settlement "overnight".
Around 12,500 Turks living in the UK were due to qualify for indefinite leave to remain (ILR) under businessperson visas negotiated as part of an arrangement called the Ankara Agreement.
The process relied on a clause – known as "the standstill clause" – of the Ankara treaty, signed between the EU and Turkey in 1963.
After the UK joined the EU, it meant that Turkish people who set up and operated a viable business in the UK could apply for ILR after four years.
Thousands, many with children, moved their lives to start a business in the UK and many received Home Office letters confirming they could apply for ILR after the set period.
Now, their status is suddenly in limbo after the guidance was "changed overnight". It followed a shock immigration Upper Tribunal judgment in March, which found the standstill clause did not cover ILR.

Leni Candan came to the UK as a young, gay student hoping to escape an increasingly homophobic atmosphere in Turkey, she told HuffPost.
The 28-year-old has been running ILC Digital Communications, which provides specialist communications for charities, for four years after having graduating with a masters in gender studies from Goldsmiths in 2011.
She had planned to propose to her long-term girlfriend, Anna, but feels like the rug has been pulled from under her feet.
"The environment in Turkey was getting more and more oppressive and it was around the time I came out," she said, thinking back to 2010.
"I didn't want to live in Turkey as a gay woman. We don't really have any anti-LGBT laws but the societal attitudes are still very homophobic.
"There is not a threat to my physical safety but it is still a very unpleasant environment.
"It is much worse now, with pride marches not even allowed to happen.
I was very angry because I have followed all of the rules. They have not followed the rules.
Leni Candan
"That's why I wanted to move here, because I thought I would have a much fuller life as a young person just coming out."
Under the Ankara Agreement rules, visa-holders were initially granted a one-year stay. They could then apply for a three-year extension, at the end of which they were to be eligible for settlement.
After some initial struggles, Candan's business is now profitable.
"I applied for the Ankara path because the process was set out very clearly," she said.
"When I first found out that had changed, I was very shocked but I thought surely it won't affect us.
"We are contributing to the system.
"This is the kind of thing that would happen in Turkey, where the rule of law isn't really that powerful, but not here in the UK.
"I was very angry because I have followed all of the rules. They have not followed the rules. They have changed it all halfway through when I am two months from applying for ILR.
"It was anger, upset and determination to do something about it."
Her treatment at the hands of the Home Office, as well as watching the Windrush scandal unfold, has dramatically changed Candan's view of the UK.
"I just wanted to just get a mortgage, get a house, get a cat and to marry my partner," she said.
"I don't want to marry her when I am in this weird situation, where I don't know where I am going to be in a year.
"It is a very strange situation. She is Italian but got British citizenship six months ago."
Nimet Asil Yunusoglu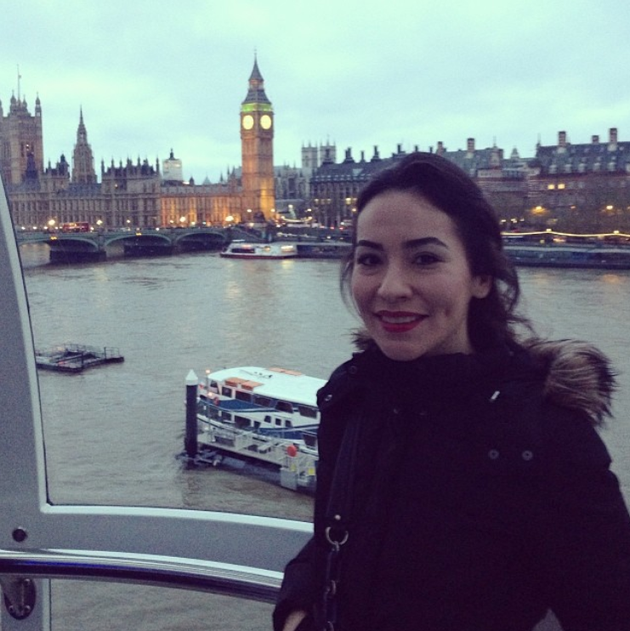 After a decade of working for Tesco's global commercial team in cities across the world, 35-year-old Nimet Asil Yunusoglu fell in love with London.
In 2015, she took "a leap of faith", resigned and set up BizLabs, a successful retail consultancy and project management company.
Initially, she was optimistic about her future.
"I realised there was a global market for what I do and I would have value," she said.
"I knew people who had been through the same process and I was encouraged by their journey."
It crushed me. To this day, I am still finding it really difficult to speak to my friends about it.
Nimet Asil Yunusoglu
After being granted a year's visa, the Home Office kept her passport during the next phase of the application for checks. It meant Yunusoglu missed key milestone birthday and weddings back in Turkey.
Now, in the wake of the fresh Home Office, her future in the UK looks uncertain.
"It crushed me," she said. "To this day, I am still finding it really difficult to speak to my friends about it.
"It's like you are trapped but you also feel less worthy and you question the decisions you have made.
"You put on a brave, smiling face but really, there is so much stress."
What do I do? Am I going to be deported?
Nimet Asil Yunusoglu
"Am I going to be deported", she said. "It's affecting you in every part of your life.
"I'm not going back without a fight but I hope it is going to be worth it.
"We need clarification and I hope we can make our voices heard," she said. "The Home Office cannot just scrap our rights, our given rights, overnight.
"It's not something you would expect in a country like the UK.
"We're just numbers. The Home Office don't see us as individuals. I don't think they are acting with empathy."
Nesime Olcay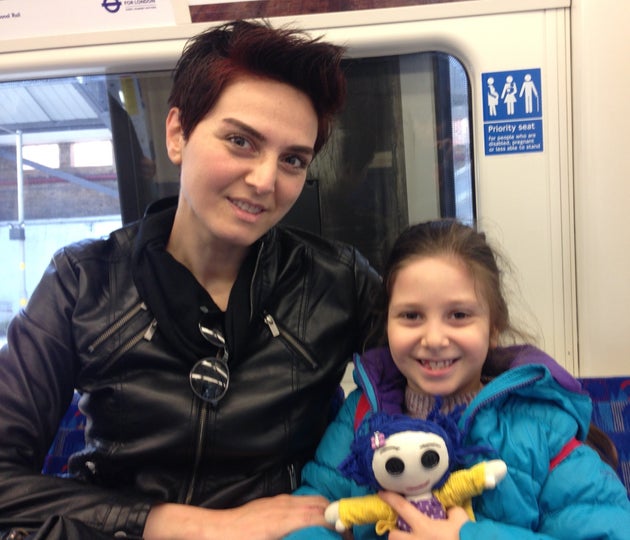 Mum Nesime Olcay – 'Nes' for short – was already running a booming business in Turkey when she chose to expand and set up shop in the UK.
Her digital advertising agency Digihouse is doing a roaring trade, and Olcay felt so sure of her decision to relocate the firm that in 2014 she brought her daughter, Dephne, 10.
She said: "We had to make some sacrifices, emotional and financial, because as we already had an agency in Istanbul, my husband stayed in Turkey to deal with all the ongoing deals we had.
"We have been living separately for two years. I and my daughter came here first.
"It was really hard for my daughter because she could only see her dad occasionally. It was difficult.
"She had to leave friends and family members. We have all learned English. It was really hard."
The business is going really well and we are paying all of our taxes without any problem. We are contributing.
Nesime Olcay
Olcay said the decision was driven by securing a good future for Dephne.
"We feel cheated," she said. "Before we came here, we went through all the guidance and we knew we could apply for citizenship.
"We had made a long-term plan. Now this change of policy is just frustrating.
"If we have to go back to Turkey, she will have to go through all that again.
"The business is going really well and we are paying all of our taxes without any problem. We are contributing.
"Our priority is our daughter. Even though, we love London. Our priority is our daughter. Here, she can get a good education.
"I think the Home Office see us as only figures, numbers."
Zeynep Nil Suner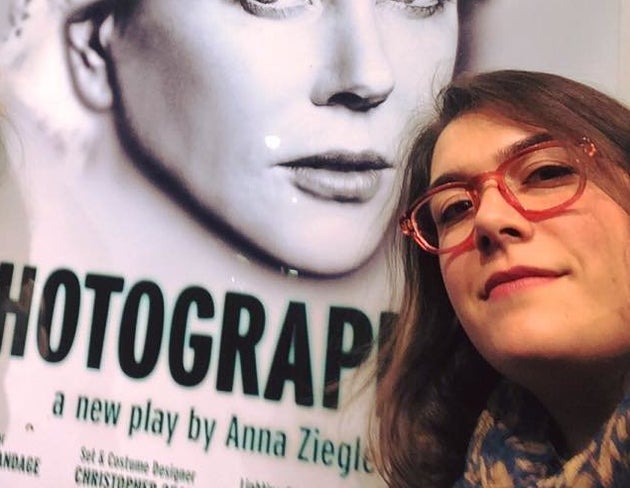 Zeynep Nil Suner left Turkey in 2013 as she had begun to feel fearful for her safety.
The arts obsessive runs a content business called ZNS Consultancy, coaching writers and providing bespoke marketing content.
"Around 2011, I felt like I did not have my safety in my hands in Turkey so I decided to live abroad," said Suner.
She originally came to the UK while still working for a Turkish-owned publishing company, but when work dried up she set up her own content management firm and applied for a business visa.
The Home Office deemed Suner's original business plan viable and she was granted temporary leave to remain, and she received a letter setting out the path to residency.
When I see what has happened to the Windrush generation, I feel hopeless, because if the Government is treating their own citizens this way, what chance do I have?"
Zeynep Nil Suner
"The Home Office said that you will be eligible, so I felt I had a very concrete plan," she said. "There are thousands of people who have done this.
"I will try my best to fight this because I have invested everything that I have, emotionally, effort-wise and financially to start a life here.
"I also love being here. I have a life here. I have friends and I have a business that I have been running for four years."
"I feel let down by the country that I love.
"When I see what has happened to the Windrush generation, I feel hopeless, because if the Government is treating their own citizens this way, what chance do I have?"
___________________________________________________________
A Home Office spokesperson said: "We are planning to create a new route to settlement for Turkish nationals currently in the UK with limited leave to remain under the Ankara Agreement.
"Turkish nationals can continue to extend their leave under existing Ankara agreement arrangements."