For many of us, arriving home from work involves popping something easy in the oven and seeing what's on TV. But for some of the UK's top women in sport, this is just the start of their day.
Whether due to lack of funding for women in their field, or across their sport in general, working a part or full-time job on the side is not unusual for elite female athletes.
Speaking on BBC's Golf Podcast, English player Melissa Reid recently said golfers competing in the Ladies European Tour have to take on extra work, as it's "it's pretty much impossible" to make a living otherwise. "A lot of my friends, who have been on tour for 12 years, have had to get part-time jobs. Golf is supposed to be the second highest paid women's sport," she said.
HuffPost UK spoke to five sportswomen with regular jobs to find out how they make ends meet.
1. Rachel Dunn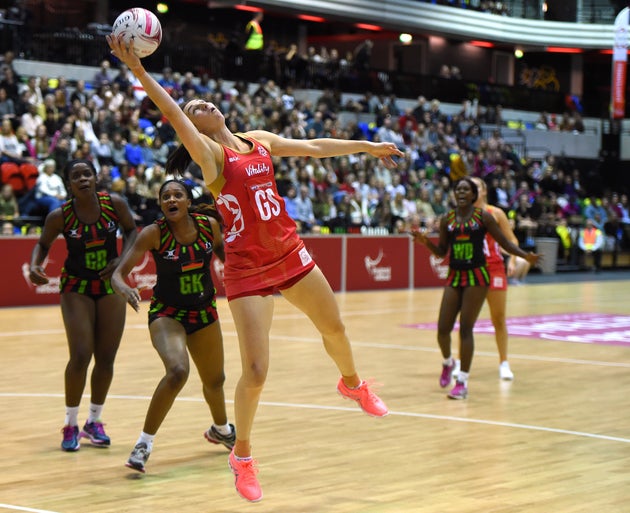 Despite being on the England Roses netball squad, Rachel Dunn has no option but to fit her 16 hours of training per week around a full-time job as a genetic technologist working in a NHS laboratory.
While she does receive some funding for national competitions and playing with her Superleague team, Wasps, she works 37.5 hours a week. She jokes: "The bills also have to be paid and I need to fund my holidays!"
"I have been balancing elite sport with working for a number of years now so have got used to feeling like I am on a constant treadmill that I hop off for sleep," she says. "It involves quite a lot of early morning training before work and late night training after work so I am often in a state of physical and mental tiredness by the end of the day. As my mum reminds me when I say I'm tired – 'well, you do chose to do it!'"
Rachel says the key to combining working and training is "smart planning" and being strict about what your prioritise. "The hardest bit is giving up annual leave to compete, employers don't like you to disappear for too long from work so something has to give," she says.
2. Natalia John
As part of the Wales Women squad, rugby player Natalia John earned five international caps during the 2018 Women's Six Nations. When she's not playing for the national side, she also represents clubs including Swansea Whites, Ospreys, and Swansea Uni. And between all that, she works around 20 hours per week as a waitress to help fund her full-time degree – she's currently in her third year studying Materials Engineering at Swansea University.
"When the season was in full swing I was training around 25-30hrs a week. I personally didn't receive any funding, but the teams I played for had most of the costs covered," she says. "Although, I had to pay kit money for Swansea Uni, Swansea Whites, and Ospreys. All round £70 – not great for a poor student."
Natalia says juggling studying, training and working is "physically and mentally draining". "You want to give 100% all the time and perform to the best of your abilities but other responsibilities don't allow you to do that," she says.
"I do not currently get paid at any level and a lot of people I tell that find it hard to believe. But, I love this sport and I'm so passionate about raising the platform of women's rugby. The sport is rapidly growing and who knows what the future holds for me, I'm just happy to be a part of it."
3. Charlie Martin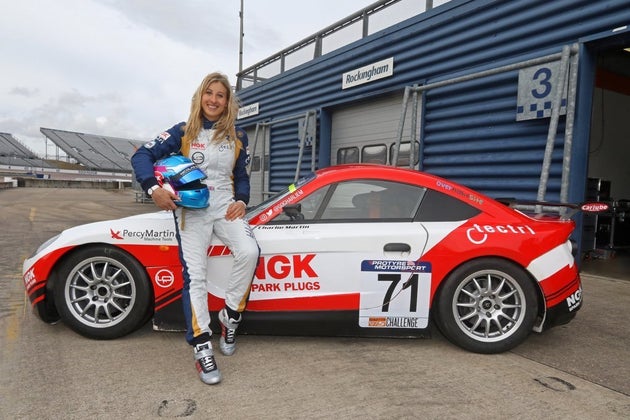 Motorsport racing driver Charlie Martin has been competing for 12 years, which involves driving in up to 14 races abroad each year, taking part in up to 16 test days and training in the gym four or fives times per week.
When she's not behind the wheel, Charlie sells used machinery full-time with her family's business to pay the bills.
"I'm lucky that I work in a family firm so I have more flexibility in terms of my time off – my two elder brothers are my bosses so it's a good setup," she tells HuffPost UK.
She says work, on top of media appearances and vlogging between races, can make it "hard to have any kind of social life". Although she does have some sponsorship, "which is a huge help", she says the top deals are "not easy to come by".
"It's not as simple as putting a logo on a car. You have to work very hard and find interesting solutions and original ideas for potential partners," she says.
4. Hollie Pearne-Webb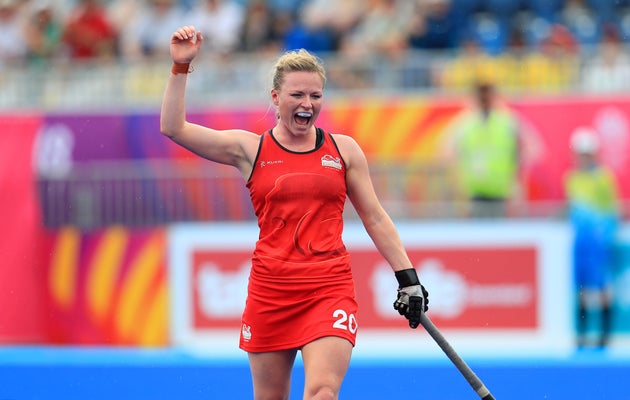 England women's hockey team player Hollie Pearne-Webb scored the winning shot to secure the team's gold medal at the Rio Olympics and she'll also be playing in the Women's Hockey World Cup in London this summer – but, like the other women featured, she isn't a full-time athlete.
She trains with the team four whole days a week (8.30am-5pm), with a match regularly on the fifth. "We as a sport are exceptionally lucky to be able to train like this full time and this is due to the fact that hockey is a National Lottery funded sport," she explains.
One of her two remaining days is taken up by work – Hollie is in Westminster working on a finance graduate scheme at the Department for Environment, Food and Rural Affairs – while on Sundays, her sole 'rest' day, she revises for her Chartered Institute of Management Accountants (CIMA) exams.
"Having dual aspirations is exceptionally important to me," she says. "It is a fact that we will all have to work and have a career after hockey and therefore I need to prepare for this alongside training full-time. The vast majority of the squad are studying towards their degrees or recently completed their studies for this very reason."
Working and training together requires a lot of "organisation, communication and commitment," she adds. "I am very lucky to have such an understanding employer who support me in achieving both success on and off the pitch."
5. Eleanor Davis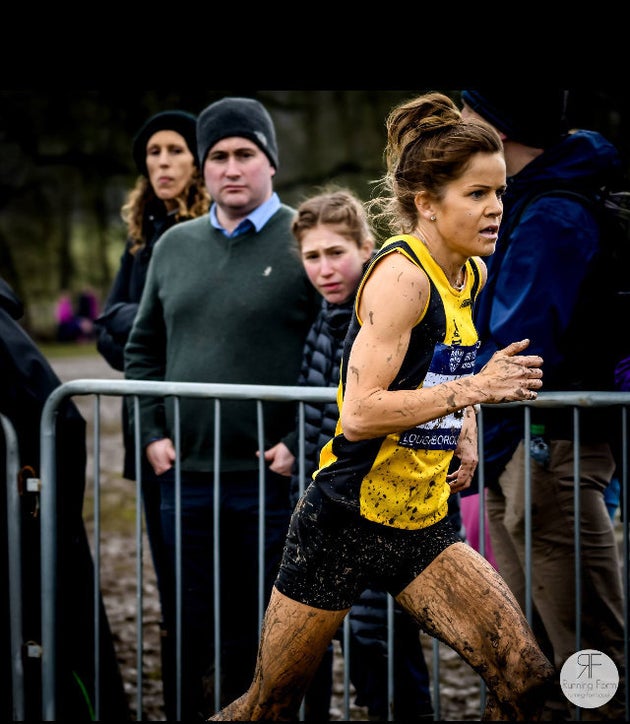 With a string of national 10K and half-marathon wins under her belt, including the Brighton half marathon last year, Eleanor Davis doesn't want to rest on her laurels. She currently trains for around two hours per day – racking up more than 70 miles of running alongside gym sessions – in order to keep top of her game.
But training has to fit around work. Eleanor currently works between 20 and 30 hours per week as a locum doctor in a hospital. "It's basically the equivalent of a supply teacher in terms of doctoring," she explains. "There is a certain pressure on me to do a certain amount of shifts per week so I can cover the mortgage, but I am in a lucky position that I love what I do."
Eleanor says running and doctoring compliment each other well, as time on the track helps her de-stress from work, and vice versa. But having some funding would certainly help.
"A lot of the races help towards transport and they give you free entry, but it is quite expensive," she says. "Even just the amount of massages I need for recovery requires a lot of money, and staying in accommodation isn't cheap – often if races start early you still have to pay for hotels to stay over the night before."