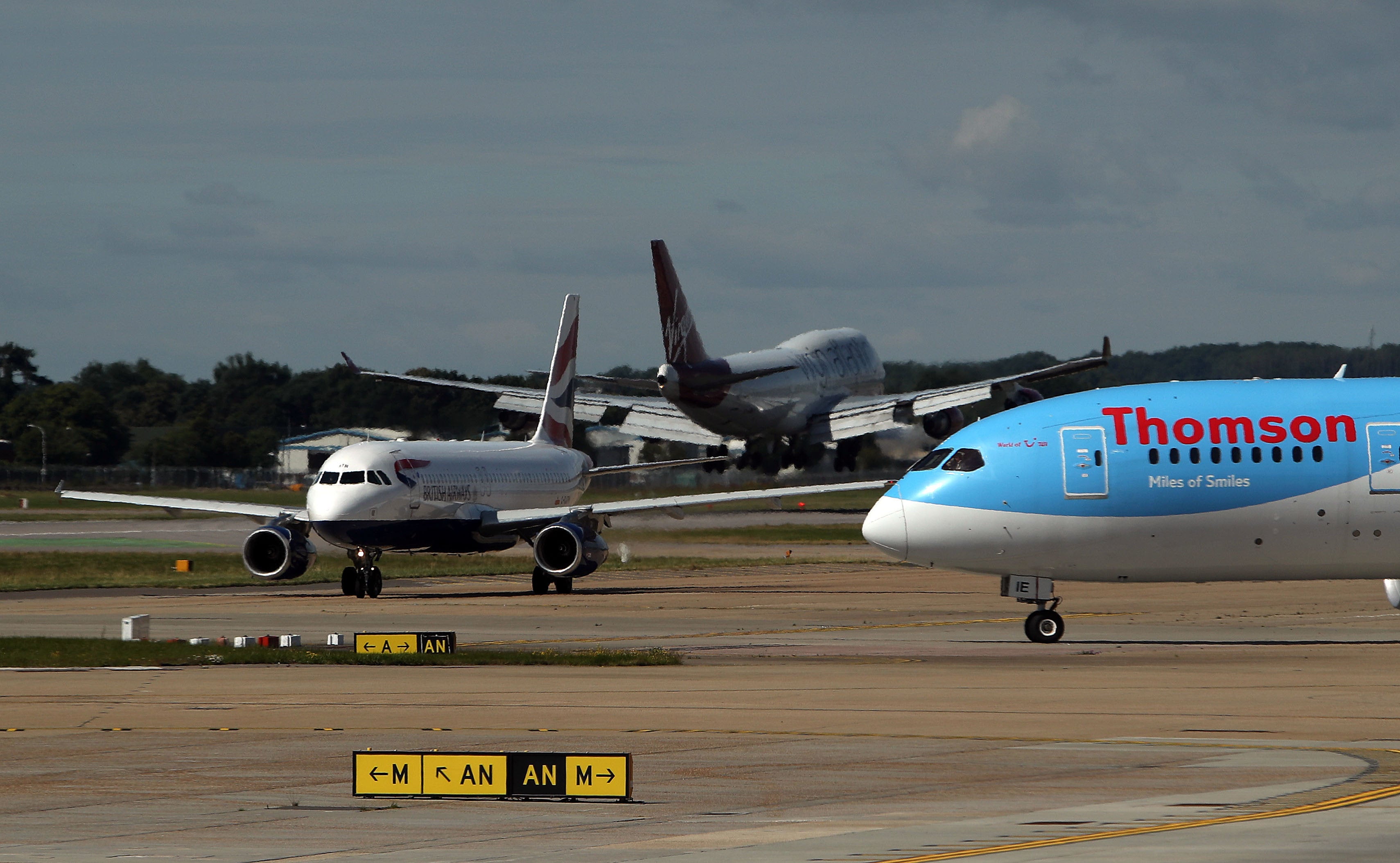 British Airways has slumped to third from bottom in an annual survey of short-haul airlines.
The carrier achieved a customer score of just 52% in research by consumer group Which?, down from 67% in 2016.
In a year when BA ended free catering for economy passengers on short-haul flights, the airline was given just two stars for its food and drink.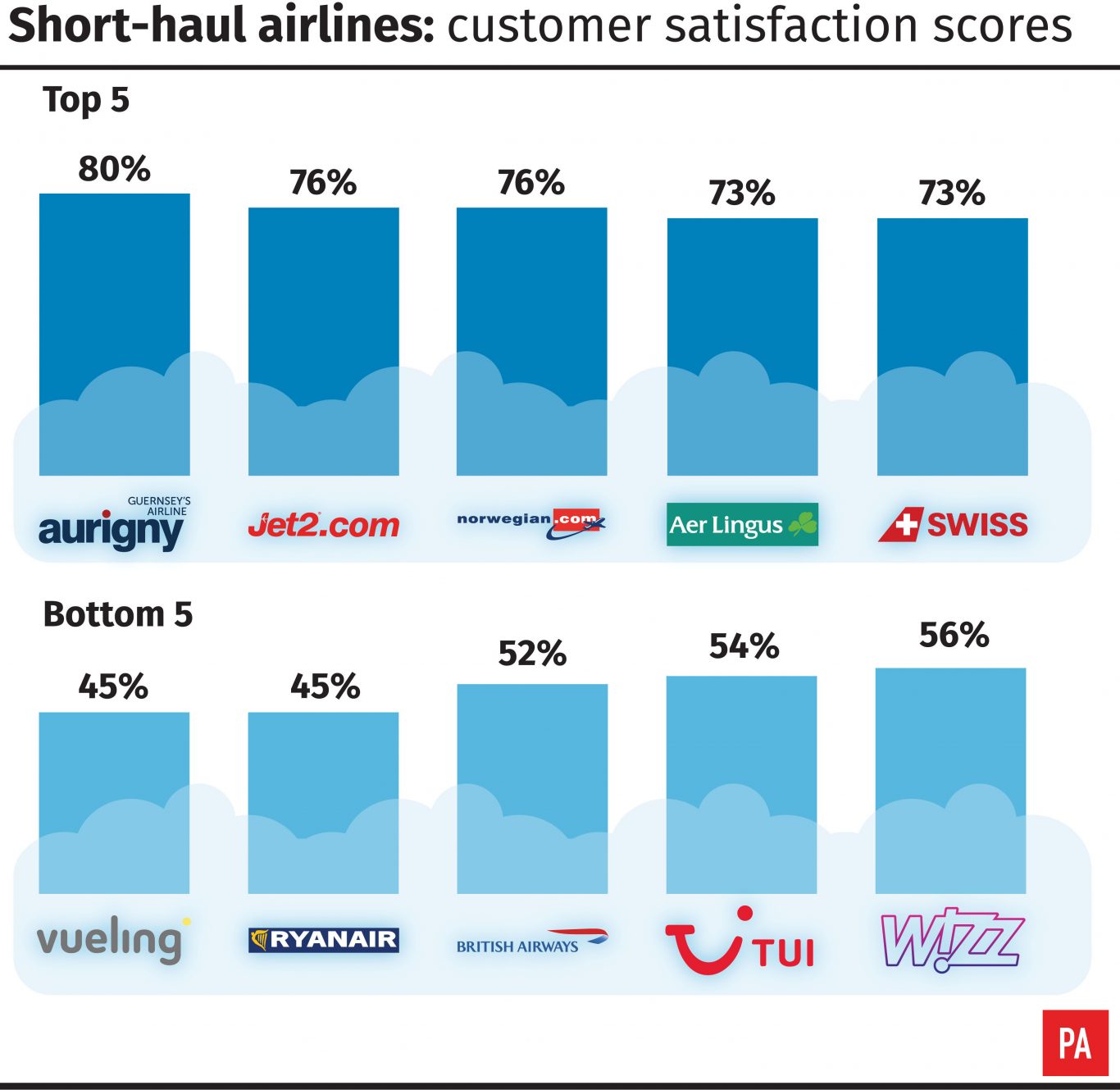 The same poor rating was given for seat comfort and value for money.
Ryanair came in joint last place with Vueling – owned by BA's parent company IAG – with a customer score of 45%.
BA was also rated the third worst long-haul carrier, behind the likes of TUI Airways and Thomas Cook for the first time.
Its customer score dropped from 60% in 2016 to 50%.
Some 75,000 BA passengers had their flights cancelled following an IT failure during a bank holiday weekend in May.
United Airlines was ranked the worst long-haul airline (39%) followed by American Airlines (46%).
Neither airline scored more than two stars for anything other than cabin environment.
Which? travel editor Rory Boland said: "Passengers are telling us that there are many different ways to be a great airline but providing great service at an acceptable price is a must have.
"BA's poor customer satisfaction shows it clearly needs to step up its game in a year that has been beset with problems.
"From the food and drink on offer, to the poor value for money of the journey itself, the airline has a lot of work to do to improve the experience that passengers associate with the airline."
The research was based on responses from 11,625 passengers who had flown from the UK.
Customer scores are a combination of overall satisfaction and the likelihood of recommending the airline to a friend.
A BA spokesman told the Press Association: "British Airways is a premium airline committed to customer choice.
"We offer customers the biggest network from London's most central airports, a loyalty programme with huge benefits and the best punctuality record of the three big short-haul operators from the capital.
"We also give our growing numbers of customers a wide choice of fares and services."
Top spot in the short-haul table went to Aurigny Air Services (80%), with the Channel Islands carrier gaining four stars from passengers for its boarding process, cabin environment and customer service.
Singapore Airlines (88%) was ranked number one for long-haul flights for the second year running and received full marks in several categories.