Theresa May has accused rebel Tory MPs of attempting to prevent a "smooth and orderly" Brexit.
The prime minister is facing a defeat in the Commons on Wednesday evening as backbench Conservative MPs join with Labour to force the government to give parliament a "meaningful vote" on leaving the EU.
May has promised that parliament will be given a vote on the withdrawal agreement.
However the rebels, led by former Attorney General Dominic Grieve, want to enshrine the pledge in law by inserting an amendment to the EU Withdrawal Bill.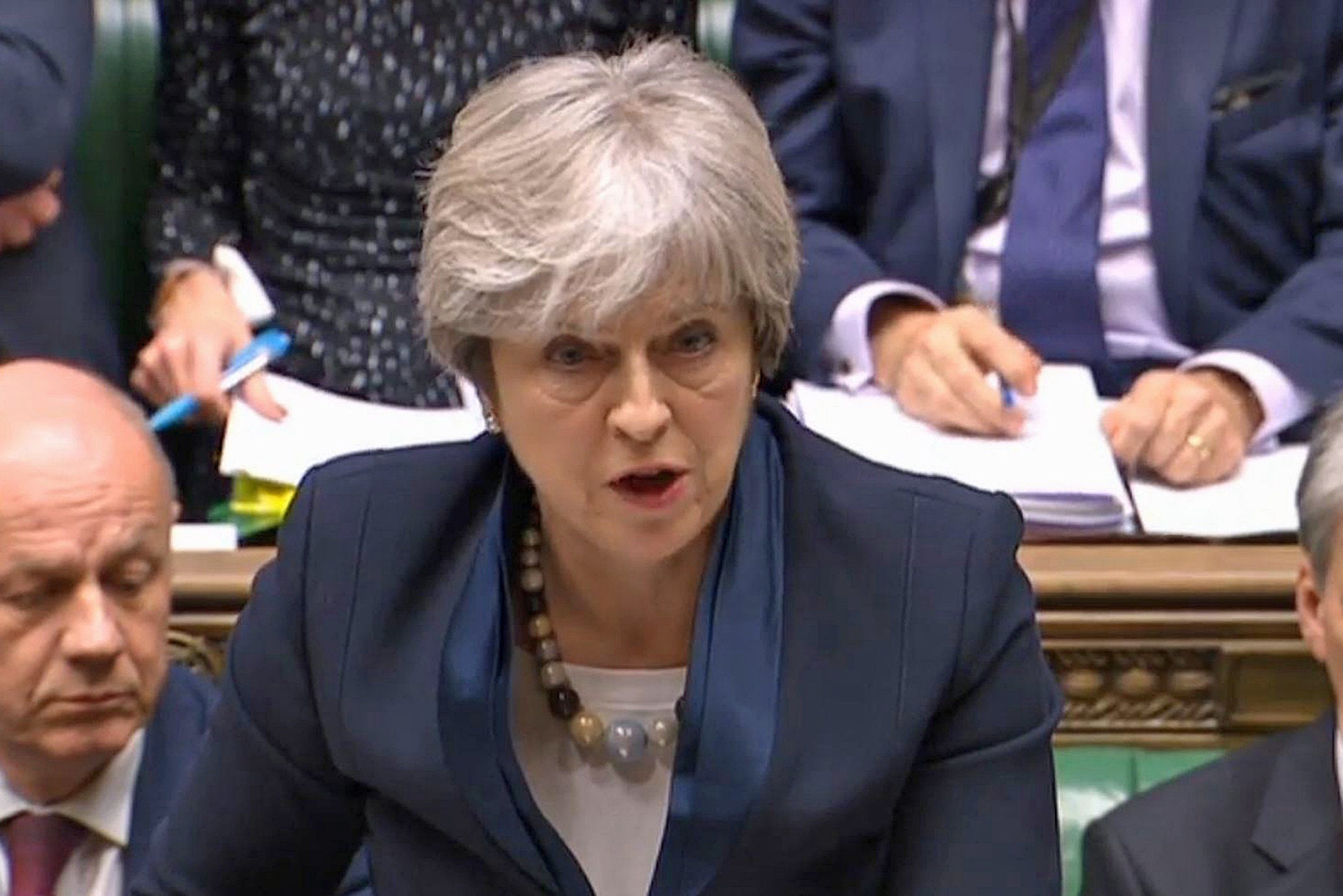 Anna Soubry, one of the Tory MPs most likely to vote against the government tonight, urged May to back down in the "spirit of unity". The Broxtowe MP said during prime minister's questions: "Nobody wants to be disloyal or bring about more disunity."
But May rejected the plea. "We will ensure there is a meaningful vote in this House, there will then of course be an opportunity for Parliament to look at the withdrawal agreement and implementation bill," she said.
She said "as currently drafted", Grieve's amendment could end up delaying the legislative process in the run up to Brexit in March 2019 "which could mean we are not able to have the orderly and smooth exit from the EU that we wish to have".
Soubry, unimpressed, shook her head and said "no" as the prime minister spoke.
Earlier today, Brexit Secretary David Davis attempted to placate Tory rebels with a promise of "a number of votes" on the final deal struck between the UK and EU. However his written statement does not appear to have won over his critics.
Labour is set to back Grieve and urged would-be rebels not to be bought off by "warm words and woolly concessions".
Lib Dem Brexit spokesman Tom Brake said it was "no surprise" the prime minister had refused to back down.
"Theresa May is running scared and that the government is reluctant to give parliament a vote on the final deal. It is desperate to avoid proper scrutiny and push through whatever it manages to negotiate," he said.