If you thought Kay Burley was the queen of royal coverage – think again.
Alison Hammond has dethroned the Sky News host, after providing hilarious commentary of Prince Harry and Meghan Markle's first public engagement on Friday (1 December).
The couple were in Nottingham to visit a World Aids Day charity fair, hosted by the Terrence Higgins Trust, after announcing they were to wed earlier this week.
And after Alison became an internet sensation with her Harrison Ford and Ryan Gosling interview, there was only one person 'This Morning' was going to send to cover the event.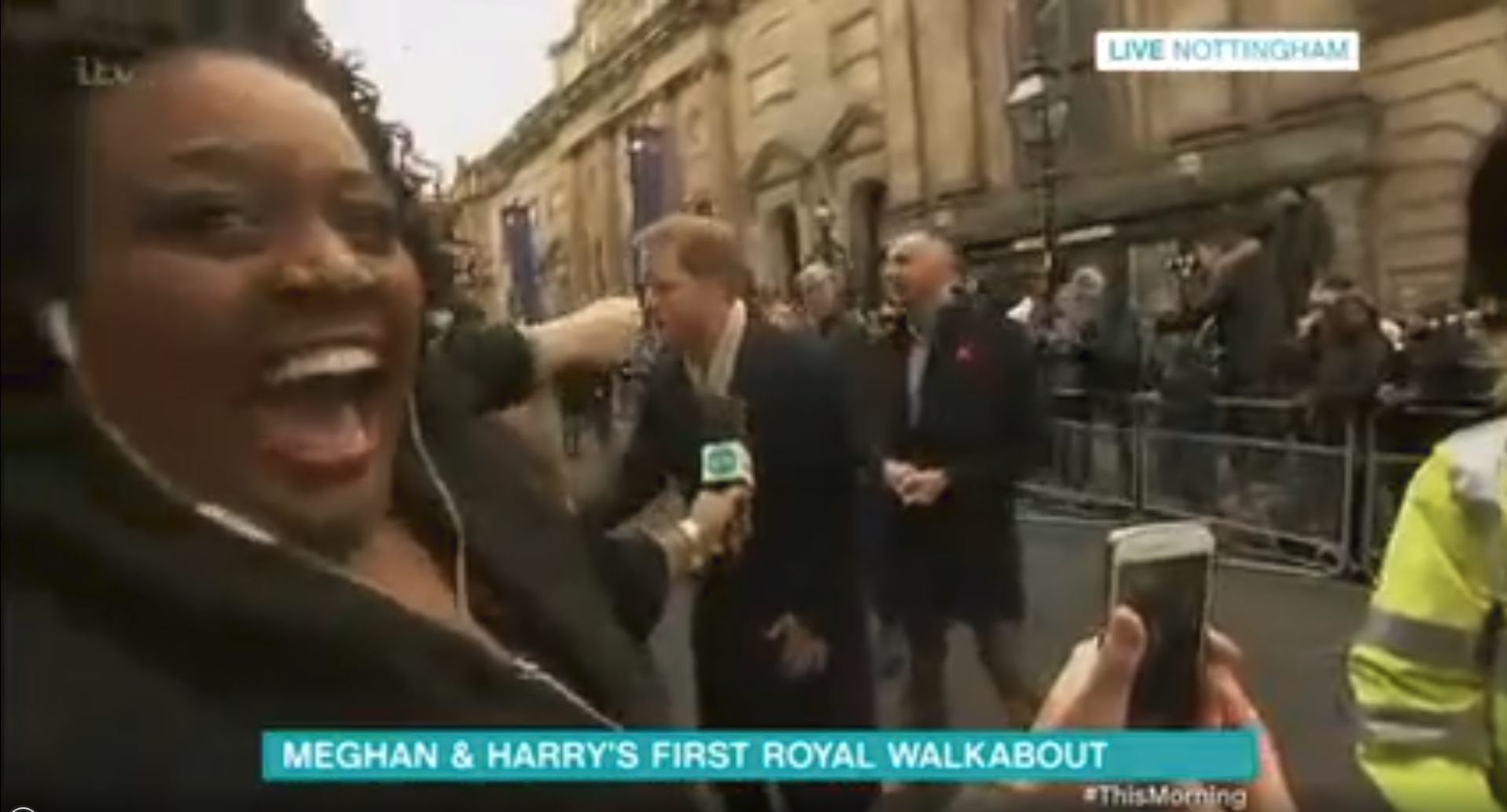 The former 'Big Brother' star caused chaos in the media run as she tried to catch Harry's attention for a chat.
But as she kept shouting for him to come over, Harry swerved her and skipped along the row of people waiting to speak to him and Meghan.
However, Alison is never one to be deterred, and then made it her mission to talk to Meghan instead.
Enlisting those around her to help call her over, Alison then barged her way through the crowd, as the poor camera man struggled to keep up with her.
But her efforts paid off, as she managed to stick a microphone in front of the soon-to-be royal to send her many congratulations from all of those on the ITV daytime show.
Alison was elated with her success, high-fiving those around her, while back in the studio, presenter Ruth Langsford and Eamonn Holmes couldn't quite believe what had just happened.
Neither could some fans:
Despite the hilarity unfolding on screen, the segment split viewers on Twitter, as some claimed it was disrespectful.
'This Morning' airs weekdays at 10.30am on ITV.