Fox news and a number of its presenters and commentators have been accused of spreading a "deliberate lie" after purposefully and repeatedly misquoting a rival network's host.
CNN's Jake Tapper was reporting in the immediate aftermath of the terror attack in New York in which an Uzbek immigrant is accused of killing eight people when he drove a truck down a bike path in the city.
Reports that the incident was an act of terror appeared to be confirmed when officials announced the suspect, Sayfullo Saipov, shouted 'Allahu Akbar' after exiting the truck.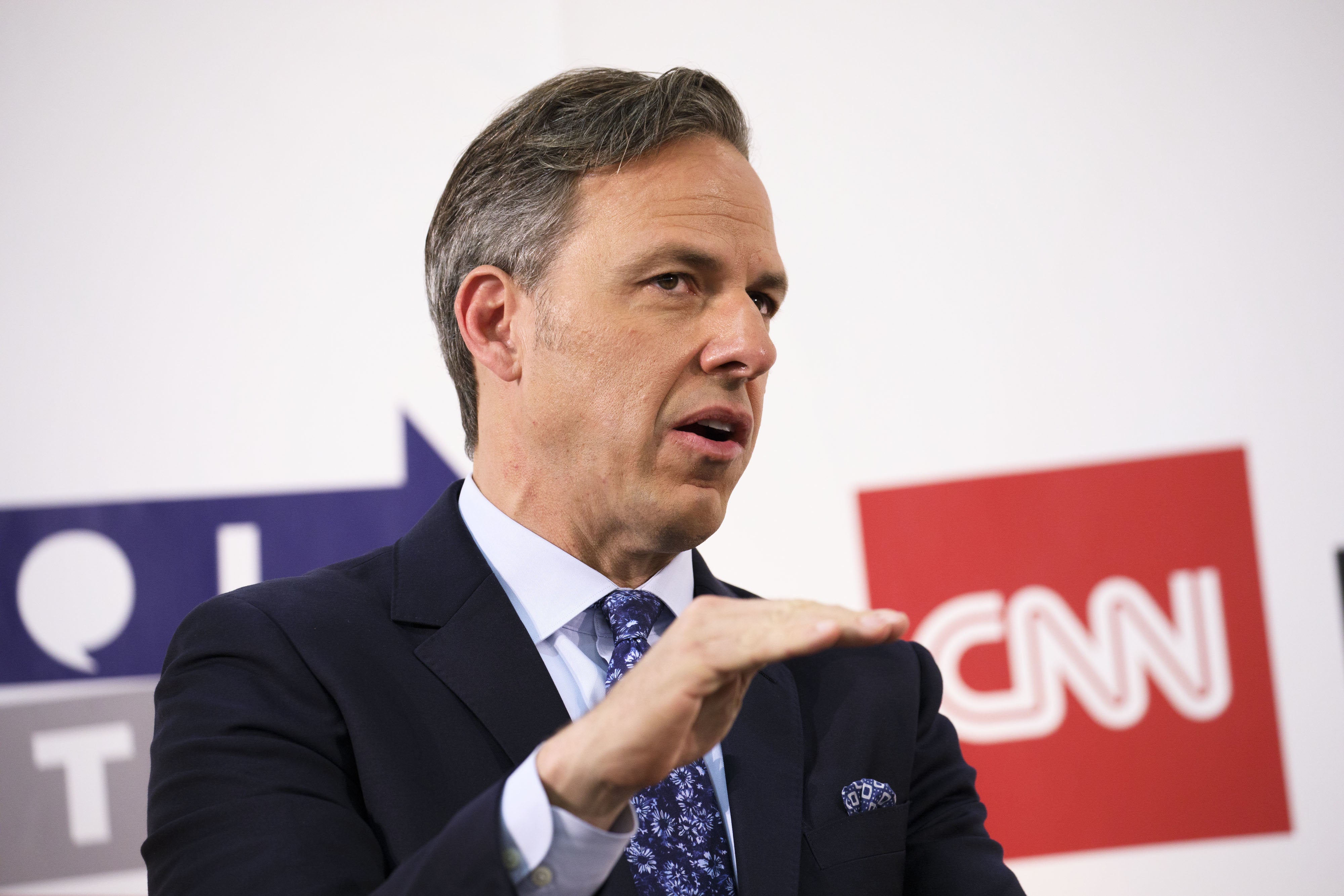 Tapper said: "The man chanted 'Allahu Akbar', 'God is greatest', sometimes under the most beautiful of circumstances and too often we hear of it being said in circumstances like this."
The CNN host is correct – 'Allahu Akbar' is an exceedingly common phrase in Islam and is said at prayers, weddings and are the first words a father whispers in the ears of their newborns.
It is also said in times that are far more likely to grab headlines in Western media, such as Tuesday's terror attack.
Regardless, Fox News wrote and tweeted out a story that selectively quoted Tapper and branded him "outrageous".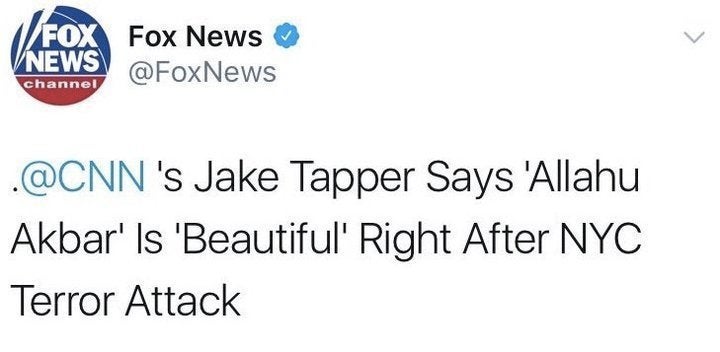 Tapper hit back at the tweet and was supported by a slew of people from across the political spectrum.
Even Joe Walsh, a rabidly outspoken Conservative, stood behind Tapper.
Regardless, the misquote was immediately seized upon by Fox News hosts, most notably Sean Hannity who despite replaying the clip in full on his show, continued to assert Tapper had said something wrong.
Hannity said: "Now shortly after the horrific incident you have liberal fake news, CNN's fake news Jake Tapper – well he described the phrase shouted by the terrorist, 'Alluha Akbar', well he said that's sometimes something can be said in 'beautiful circumstances'.
He then plays the clip which again clearly shows Tapper saying nothing controversial and then has a go at CNN for translating the phrase into English.
Then it was the turn of Sebastian Gorka, the former deputy assistant to President Trump who was "pushed out" of the White House in August.
He said: "I'm still trying to struggle with, what kind of mind goes on live television as seven bodies are on the streets of Manhattan and a chiiiilld, and then talks about the 'beautiful phrase Alluha Akbar' – where does that motivation come from for Jake Tapper.
"The desperation of trying to explain they did this to America because of animus to our foreign policy – I've got a newsflash… you know why what happened yesterday happened? Because they het who we are and what we stand for.
"We are the pinnacle of Judeo-Christian civilisation, we believe in the dignity of the individual, we believe in liberty and democracy – that is why they are coming here to kill us."
Gorka is a self-professed expert on Islamic Terrorism with an "inept" doctorate and whose own friend described his "level of expertise [that] does not match the level where he [stood] in the White House".
One Fox News contributor who also reported the supposed Tapper story in another segment later apologised.
Despite everything, Gorka was this morning still adamant Tapper had said something wrong.
Although the Fox News tweet that started the row was later deleted, the article it linked to is still online.