We don't envy Sam Smith.
At just 25 years old, the British star has over 12 million album sales under his belt, which has brought him fame and fortune the world over. It's also brought him the unenviable task of delivering his DSA.
Ahhhhhh, the Difficult Second Album. This always follows a massively successful debut album, just like Sam's 'In The Lonely Hour', which in turn saddles the artist with a huge amount of expectation. Throw that burden into the creative mix and, well, it's not surprising so many before Sam have tried – but failed – to deliver on both the creative and commercial front.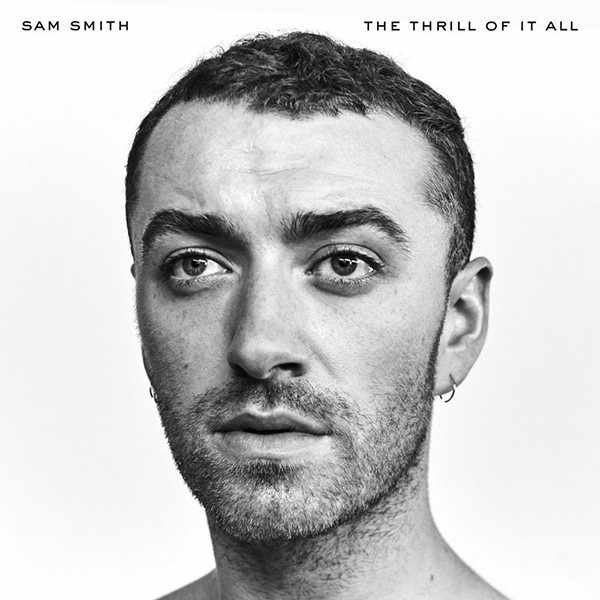 Furthermore, most musicians with only one album to their name are still working out who they are as an artist, and what their appeal is, which must make creating a successful second album even more daunting.
And remember, these people are artists. They don't want to rush-release a carbon copy of what they did last time, but then they don't want to go so leftfield as to alienate all the people who loved their debut.
No pressure, then.
Luckily, the signs are already looking good for Sam.
First single from the new release, 'Too Good At Goodbyes' has already topped the charts around the world and the initial reviews of 'The Thrill Of It All' are largely positive, but at the end of the day it all comes down to sales.
So as Sam releases his DSA, here are two artists who nailed it, and two who, well, didn't.
Coldplay
Debut Album: 'Parachutes' (Worldwide Sales: 14 million)
DSA: 'A Rush of Blood to the Head' (Worldwide Sales: 22 million)
Even Coldplay themselves admitted that they doubted they could match the success of their huge selling debut 'Parachutes'.
"The danger was that we would make a half-arsed, shitty, bargain-bin, average follow-up record with songs not half as good as 'Yellow'," admitted singer Chris Martin at the time. Half-arsed and average it definitely was not. Music critics loved 'A Rush Of Blood To the Head', as did music fans, who lapped it up the world over, with over 3 million sales in the UK and more than 5 million in the US.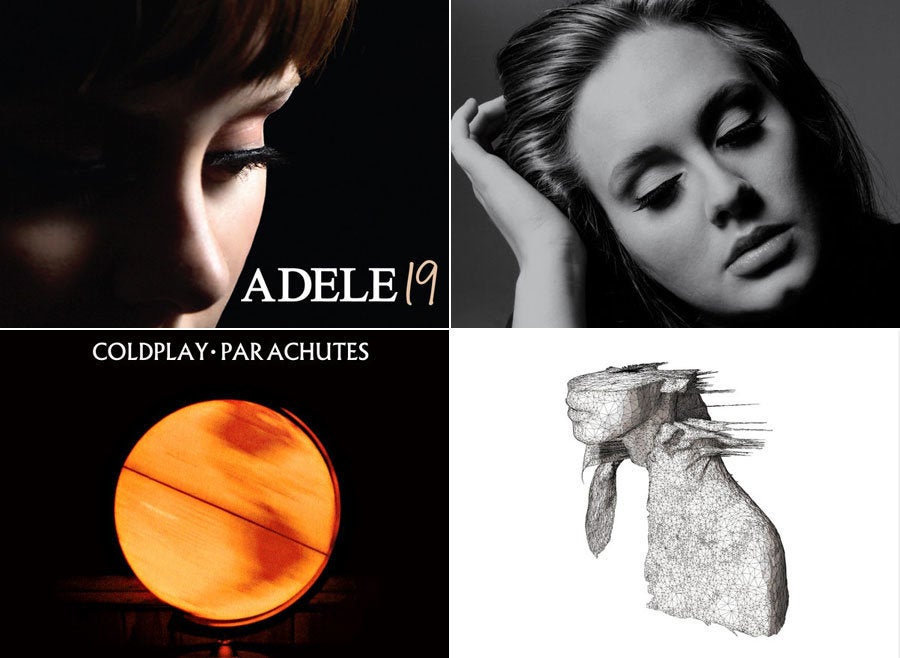 Adele
Debut Album: '19' (Worldwide Sales: 7 million)
DSA: '21' (Worldwide Sales: 31 million)
This is an interesting one. Whilst Adele's debut '19' was undeniably successful, it was the follow up, 2011's '21', that shot her into the musical stratosphere.
That album has become one of the biggest sellers of all time and made Adele a household name everywhere from Stockport to Sydney. So really, Adele was faced with an even rarer predicament: the difficult third album. Not that she had anything to worry about, as '25' has already shifted 20 million copies (and counting). Now for that difficult fourth album…
Duffy
Debut Album: 'Rockferry' (UK Sales: 2 million)
DSA: 'Endlessly' (UK Sales: 200K)
There was no escaping Duffy back in 2008 thanks to her single 'Mercy' being played on every radio station and in every shop, not just in the UK, but across the globe. It helped her shift more than 9 million copies of her debut 'Rockferry', earning her a Grammy and three Brit awards in the process. So hopes were seriously high for her DSA, but by the time it was released in 2010 nobody cared. Well, apart from the few people who forked out for it. It wasn't enough to save her record company A&M though, who reportedly ploughed so much cash into its release that it went under. As for Duffy? She's not been seen (or heard from) since.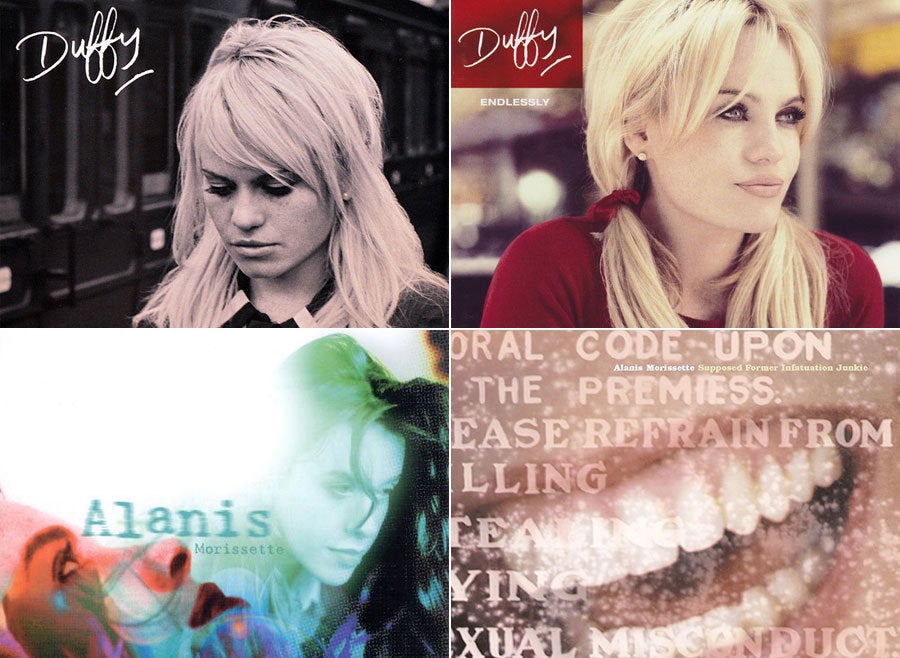 Alanis Morissette
Debut Album: 'Jagged Little Pill' (Worldwide Sales: 33 million)
DSA: 'Supposed Former Infatuation Junkie' (Worldwide Sales: 6 million)
It was always going to be an almost impossible task to follow up one of the biggest-selling albums of all time, but 1998's 'Supposed Former Infatuation Junkie' failed to serve up anything remotely as memorable as 'Ironic' or 'You Ought Know' from Alanis' huge selling 'Jagged Little Pill'.
That was reflected in a mixed bag of reviews, with Q magazine going as far as to declare it "one the worst albums of all time". It ended up selling just a sixth of its predecessor. Ouch.