We're calling it now: Alan Carr is the official winner of Halloween 2017, thanks to his Gemma Collins-inspired outfit.
The 'Chatty Man' host put in an appearance at Jonathan Ross's annual Halloween bash in full GC garb, dressing up as a zombified version of the long-serving 'TOWIE' star and queen of memays in honour of the spooky celebration.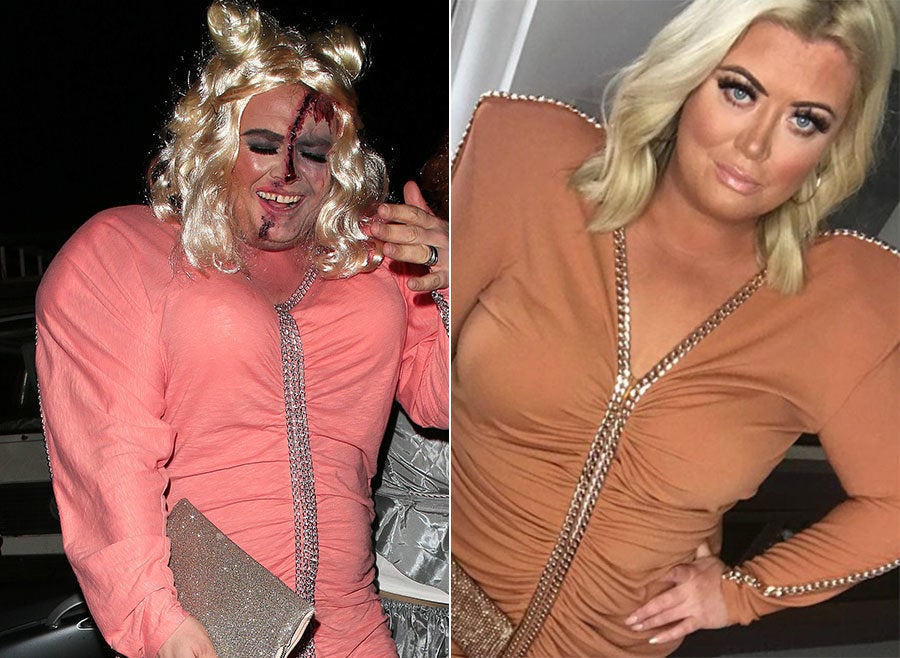 Paying tribute to his "woman of the year" on his Twitter page, he shared a video declaring: "Happy Halloween, babes. You've heard of the GC, now you've got AC.
"Why can't curvy girls look great at Halloween?"
Fortunately, it looks as though Gemma approves of Alan's costume, as she shared a photo of the stand-up star on her Instagram page.
She wrote: "I love you, this is pure jokes ha ha ha made my night x dressing up as me what an honour."
In a move no one saw coming, over the summer a number of Gemma's most memorable moments from her 'Celebrity Big Brother' stint last year wound up going viral on social media.
This was sparked by Gemma's appearance at ITV's summer party, where her shoulder pad-heavy dress raised eyebrows on the red carpet, which is what inspired Alan's Halloween costume.
Interestingly, this isn't the first time Alan has dressed up as The GC, as he previously impersonated her short-lived time in the 'I'm A Celebrity' jungle as part of his 2014 New Year Specs-tacular.
Gemma recently made headlines thanks to her appearance at the Radio 1 Teen Awards, during which she fell down a hole in the stage on live television, and later revealed she was considering taking legal action against the BBC.