Running around after the bride, even if they are your BFF, can be a dull way to spend a wedding.
So one maid of honour decided to spice up her duties by turning a "veil toss" into a brilliant photobomb.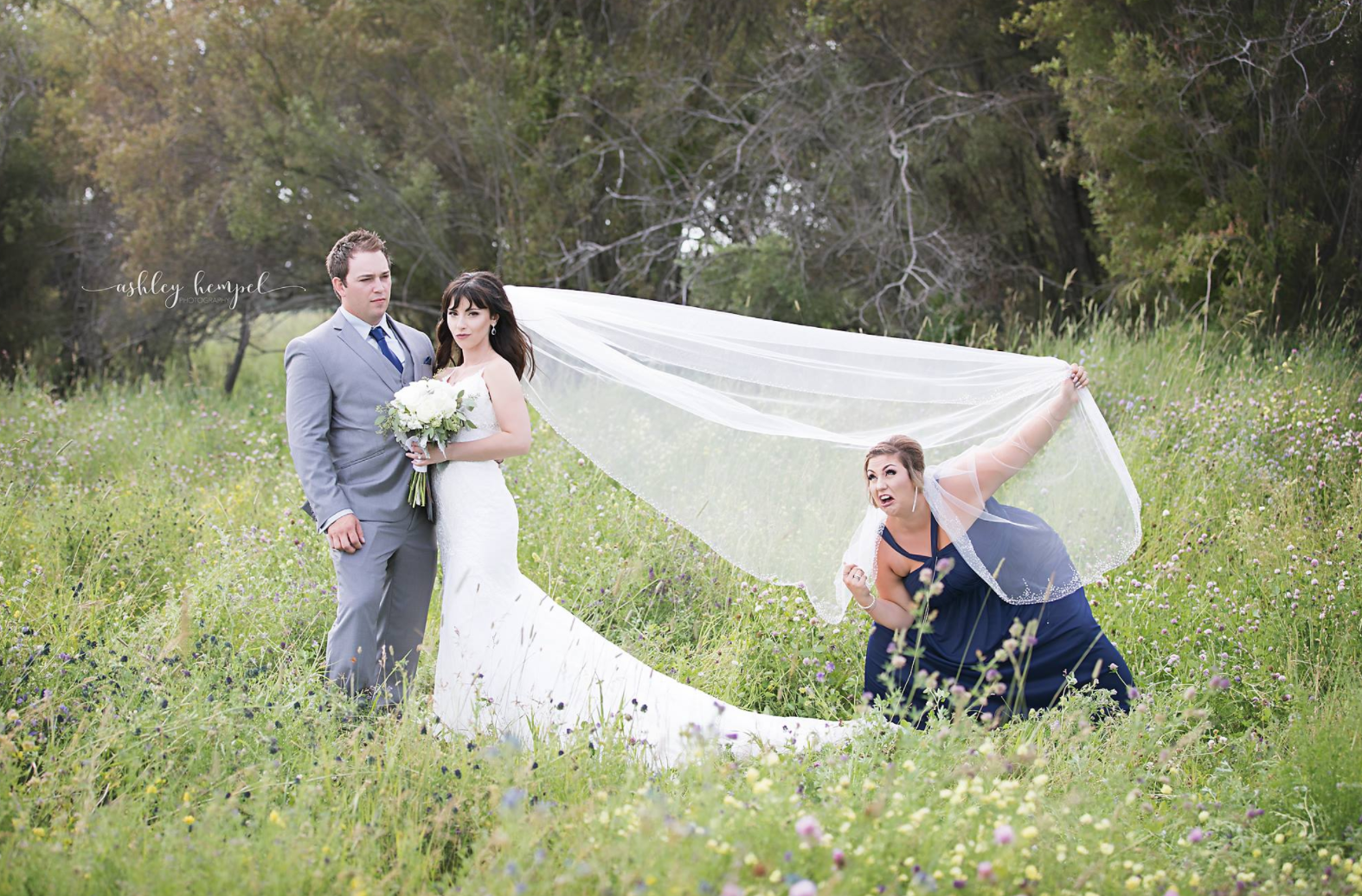 When the photographer asked maid of honour Sharilyn Wester to throw the bride's veil, the cheeky friend hammed up the melodrama – with hilarious results.
Thankfully the bride, Rebecca Foster, was in on the joke from the start and knew Sharilyn was planning to make a scene.
But her new husband, James, was in for a surprise.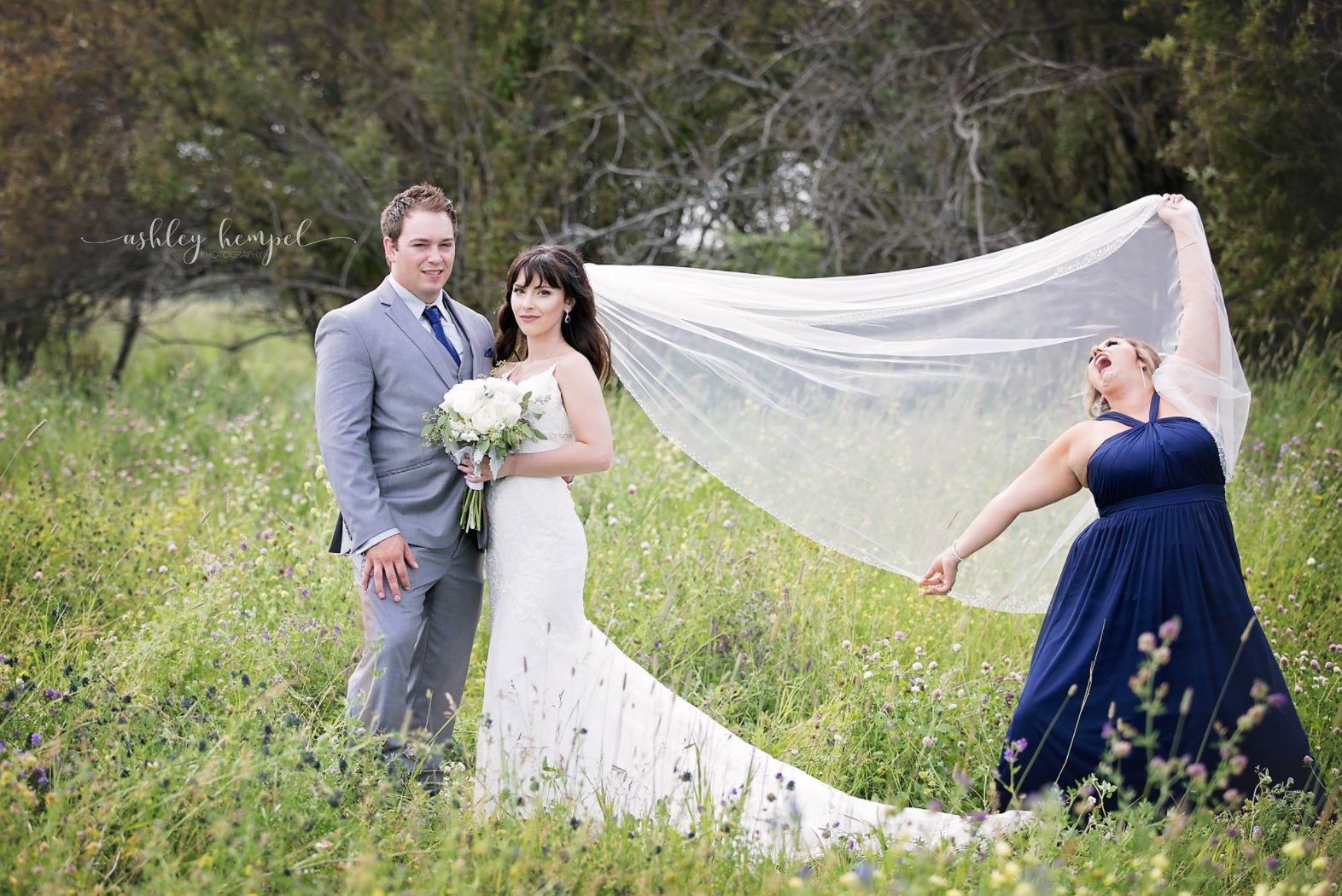 Canadian photographer Ashley Hempel posted the series of images on Facebook on Thursday, along with the caption: "Not quite what I meant when I asked for a veil toss."
Speaking to HuffPost UK, Sharilyn confirmed the bride, who is originally from England, was in on the prank.
"We've been best friends since after high school. I'm originally from Canada but am living in the USA now, so we knew that being together again at her wedding, we had to do something memorable," she said.
"We both have the same strange sense of humour."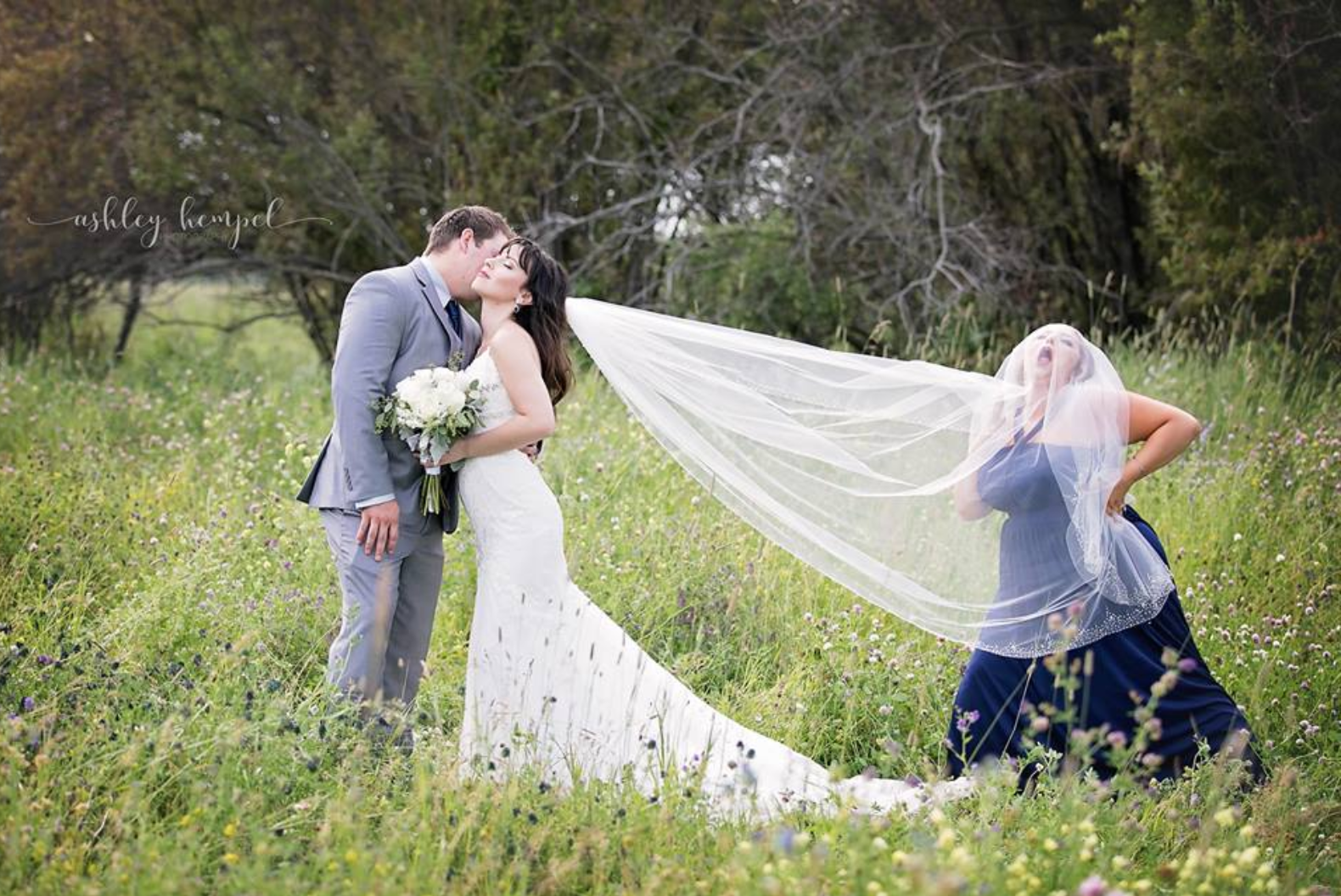 Luckily the photographer, Ashley Hempel, was also up for a laugh.
"Sharilynn and Becca actually had this idea, we were in the middle of shooting the formals and Becca said they wanted to do this veil toss picture," she told HuffPost UK.
"I was like 'sure, let's do it!' But I had no idea what they actually had in mind!
"Sharilynn held the veil up and did her crazy poses and I died. We all had a hard time keeping straight faces."
Ladies, never change.