Channel 4 can breathe a sigh of relief as media regulator Ofcom has confirmed that they won't be investigating a controversial moment shown on the 'Great British Bake Off' earlier in the series.
Last month, a surprising backlash arose when presenter Noel Fielding was seen climbing out of a fridge to deliver one of his lines to camera.
Despite being a throwaway moment, plenty of people voiced their disdain, suggesting Noel was setting a potentially dangerous example by encouraging young viewers to imitate him, with 55 eventually filing complaints to TV watchdog Ofcom.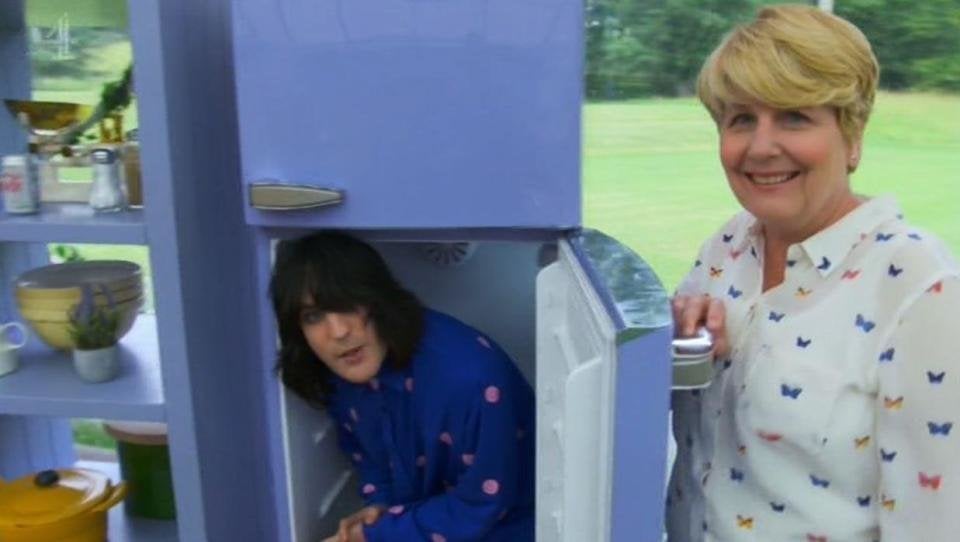 After assessing the complaints, as is standard procedure, Ofcom has now decided that they won't be taking the matter any further, insisting that none of their guidelines were broken by Noel.
In a statement, they said: "We assessed complaints that a scene in this programme was potentially dangerous and could be imitated by children.
"We found that the scene was very brief and occurred later in the programme, when younger children were least likely to be watching."
Ofcom also pointed out that since the 1960s, fridges are fitted with a device meaning they can be opened from the inside, should someone climb into one as Noel did.
Noel's gaffe was unfortunately timed, as 'Bake Off' was linked with a myriad of controversies shortly afterwards, including a recirculated photo of Paul Hollywood posing in a Nazi uniform, and a divisive picture of Noel and Paul, which many suggested "trivialised gay sex".
The current series of 'Bake Off' wraps up on Tuesday (31 October) at 8pm on Channel 4.