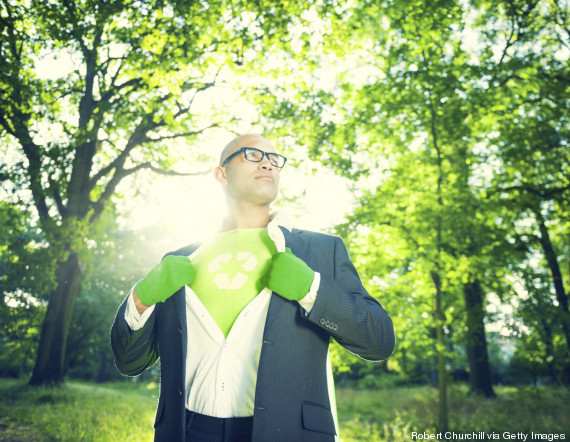 Want to fight climate change but can't be bothered to get arrested demonstrating against fracking? Don't have time to learn the words to the protest songs at Standing Rock? Don't imagine you'll get round to making your own eco-toothpaste? Saving the world is a lot of effort. Here are six ways that you can make a difference without expending much energy.
1. Forget Google, use Ecosia.Ecosia is a search engine with all the functionality of the leading providers. Yet instead of making rich men richer, they use their ad revenue to plant trees. It's a wonderfully simple concept. When you can plant trees by surfing the net, why use Google or Bing? (Seriously, why are you using Bing?) It's worth noting that not every seed they plant will become a full-grown tree. But with 15,356,732 trees at time of writing, that's probably a good thing; otherwise we'd end up with more beeches than a 90's rapper. Check it out today, better yet, download the extension or make it your homepage.
2. Sign-up for Avaaz.Avaaz is an online activism platform that promotes a broad range of ethical campaigns, including environmental ones. Yes, we should all be going beyond keyboard-activism and getting out into the real world, but it's a good enough start. And signing-up (for free) will keep you informed about the biggest issues facing the planet. Get started by signing their petition against Monsanto's new super-poison. Or if for some reason, you're a fan of super-poison, try their petition to the Brazilian government to protect the Amazon.
3. Transform into a tree when you die. I'm not talking new-age spirituality here, but a genius product from a company called Urna-Bios. The product is essentially a bio-degradable urn packed full of nutrients, fertilized by your ashes. It's scientifically designed to maximise the chances of the tree thriving. You can even choose the type of tree you'll be. I'll be choosing an ash tree to ensure my grandchildren know how hilarious grandpa was. As long as you're not too fussed about dog urine, it's genuinely a beautiful idea. Not only does it give a sense of remaining connected to the world after your death, it gives loved ones a place to sit and remember you. It's like the 21st century equivalent of deathbed repentance; even if you've been a total arse your whole life, at least in death you can give a little something back.
4. Eat less meat. Yeah, I know, I know. *Disclaimer – I'm not writing this from the vegetarian high-ground or the vegan slightly higher-ground.* But they're right about this one. Sorry, but they are. The damage the meat industry does to the environment is nigh-on apocalyptic, it's a real whopper. Try cutting down. Meat-free Mondays is a great start.
5. Car sharing. Getting the train is ridiculously expensive in the UK. And while I'm an avid coach-user, I can't seem to get through a journey without making an enemy. Whether it's someone encroaching on my god-given right to both arm rests; some annoying twit putting his feet on the back of my seat; or some intolerant twit who complains when I put my feet on the back of their chair. Car-sharing apps like BlaBlaCar are great solutions for price, energy-efficiency, and effort. It takes less than 5 minutes to make a profile. If you own a car, why not share petrol-money, alleviate your eco-conscious, and make friends (or not – BlaBlaCar gives the ability to set preferences for sociability and silence).
6. Stop following fashion. This doesn't mean you have to start wearing hemp shirts with mandarin collars, but it does mean that you should pass on the next 'essential' skinny-fit, ripped, autumn-winter jean-shorts. Fast-fashion is a nightmare for the environment and the wallet. When I was growing up, my father gave me two pieces of advice, one was 'Don't trust people that are too nice' and the other was 'Nobody cares what you look like, they're too busy caring about what they look like'. The latter has probably saved me a few pounds and maybe cost me a couple of girlfriends.
Got any more easy tips for the begrudgingly eco-acceptant? Share them below.
This post has been published on HuffPost's blogging platform. The views and opinions expressed in this blog are those of the author and should not be taken as those of HuffPost. HuffPost does not allow bloggers to acquire products, access or accommodation for review in the site's name.