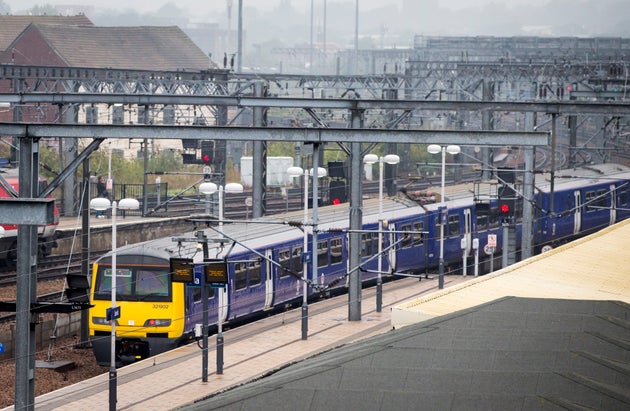 Passengers fainting due to the heat and stress, train doors unable to close because of overcrowding, cancellations double what they should be, constantly packed platforms, people forced to stand in train toilets. This is what Northern rail passengers are facing every day – and there are absolutely no signs of things improving.
It's time the Government took some action.
Just today we've seen Chris Grayling step in and take action on the East Coast mainline which has been plagued by operator failures. It's time that Northern passengers got the same attention from the Transport Secretary.
Northern passengers deserve so much better than the dire service they have been forced to endure in recent months.
For many outside of the North this will probably be news to you. I remember when Southern and other operators were causing travel chaos for those commuting in and out of London – it was top story on the national news and plastered across the front pages. Is it too much to ask that the North gets the same attention?
At times it has felt like services are in meltdown. I am bombarded on social media on an almost daily basis by train travellers describing their woeful experiences journeying on Northern's clapped-out trains.
One passenger recently told me it would be a "miracle" if someone didn't fall ill on their carriage due to overheating and overcrowding. Others have described how their jobs will be put at risk if they continue to be made late for work because the rail operator – at the very last minute – changes, delays or cancels services.
To passengers forced to use Northern, it feels like the operator picks and chooses which trains will run on any given day.
To be fair, some of the issues that Northern may be experiencing are due in part to Network Rail's failure to deliver infrastructure projects on time, but this does not disguise the fact that Northern's service has been unacceptable.
Enough is enough. The time has come to increase pressure on Northern to start delivering for its customers.
Today I have written to Transport for the North, the body which, alongside the Department for Transport, is charged with overseeing the Northern Rail and TransPennine Express franchises.
I've asked Transport for the North to assess whether Northern are in breach of its franchise commitments, and if so what action can be taken. If Northern is found to be in breach then the Government must take action, as they have done on the East Coast mainline today.
Travelling by train in Greater Manchester is no joke, but let me tell you one that does the rounds up here. When the Conservatives came to town to hold their Party Conference in the city-centre last autumn it was said their main conference hall could be in Manchester but their fringe events should be in Leeds.
Then the politicians would have to see what it's like for the rest of us when going between two of the North's major cities. I reckon if Ministers were forced to commute on our outdated, frequently delayed, overcrowded services for just seven days then we'd see some pretty swift action.
In the North we are patriotic people and we take pride in our country's capital city. But when London's economy is already booming it can't be right that the Government continues to throw money at billon pound project after billion pound project while the rest of the country is crying out for investment.
We were promised a Northern Powerhouse and right now that looks a long way off. The people of the North have had enough broken promises from seemingly unaccountable private companies operating woeful train services, and enough from a Westminster government that must turn their words in to action by putting the North the front of the queue when it comes to transport investment.
The time has come to stand up to this. Something our long-suffering train travellers across Greater Manchester are more than used to doing.
Andy Burnham is the Mayor of Greater Manchester