Sam Faiers' 'The Mummy Diaries' recently wrapped up its third series on ITVBe, charting both Sam and her sister Billie's journeys as young mothers.
But despite the cameras having now followed the sisters for three years, there's one moment that immediately springs to most reality TV fans' minds when they hear 'The Mummy Diaries' mentioned, and that would be…
…yes, the scene when Sam's partner, Paul, kissed his mum on the lips while the former 'TOWIE' star and 'Celebrity Big Brother' housemate was in labour.
Paul – dubbed 'Big Paul' on the show, to avoid confusion with Sam's eldest son – has now had his say on the matter, insisting he still doesn't understand what all the fuss was about.
Speaking on Wednesday's (16 May) 'This Morning', Paul claimed: "People made such a big deal out of that.
"I'm really close with my mum, and its just something I've always done and will always continue to do."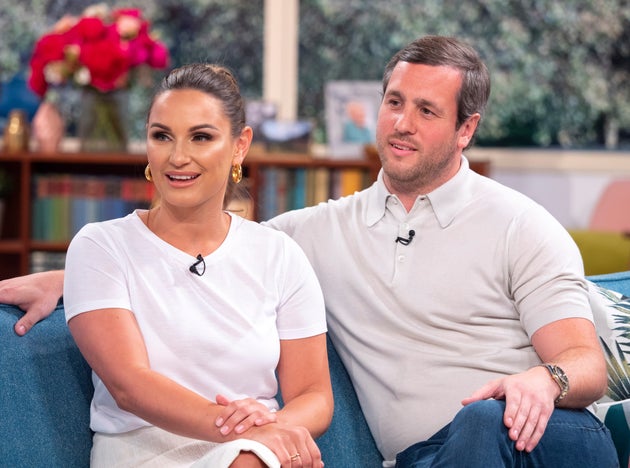 He added: "I even kiss my son and my daughter on the lips. It's something that we do, I don't find it strange."
During a past episode of 'The Mummy Diaries', Paul blasted the 'Loose Women' team, after they aired a debate about whether it was appropriate for children and parents to kiss on the lips, following on from his kiss with his mum.
She said in response: "It's fine, I just can't believe they're still going on about it, and it's over a year now."
In an interview with 'BUILD' back in March, Sam admitted that Paul wasn't a fan of having cameras follow his life, saying: "He does not like it… he has warmed up but he is an example of someone who just can't relax or be himself [in front of the cameras]. He's not… made for TV."