Comedian Iain Lee was sexually abused by his scout master as a child, he has revealed.
The former 'I'm A Celebrity' contestant has spoken about his childhood trauma for the first time, explaining how it triggered mental health problems in his later life.
Iain, who has previously been candid about his struggles with depression, detailed the roots of his struggles in an upcoming documentary about mental health.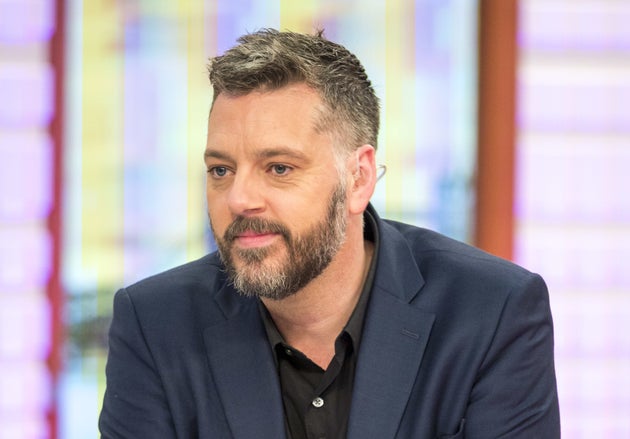 "A lot of my depression comes around self-loathing, around shame, and around guilt," he says on the upcoming Channel 5 documentary, 'Me And My Mental Health'.
"How do I say this? There was a little bit of sexual abuse that went on as a kid, like a little bit, not…. compared to other people. A scout master and stuff which kind of weighed heavily on me for quite a long time."
He continues: "When you're young and on TV you get lots of people come up to you going 'You're brilliant, you're brilliant' and so I had this weird dichotomy of me thinking I was brilliant and a genius but also at the same time thinking I was a worthless piece of shit, at exactly the same time."
Detailing how his depression manifests itself, Iain tells of how if often left him bed bound and unable to talk to his children, and has at times, left him contemplating suicide.
"My depression has… has left me bed-bound you know, just can't get out of bed," he said. "My kids will come in and see me and I couldn't talk to… I couldn't talk to my kids, and I would… I just couldn't talk to them, I didn't want to look at them and I would just go… I would just kind of… I would just wave them out 'not now boys'. And that is… that's painful to… to remember."
In the documentary, Iain describes the "terrifying" moment he contemplated taking his own life, before his instincts kicked in and he called the Samaritans for support.
"I told them how it was making me feel and as soon as I said it to another human being it just started to come down a little bit," he says.
"Like pulling the plug out of a bath as it's overflowing, just soon as I told them I'm in the woods and I'm fantasising about killing myself, that moment had gone and I knew that I was safe."
'Me And My Mental Health' airs on Thursday (17 May) at 9pm on Channel 5.
Useful websites and helplines:
Mind, open Monday to Friday, 9am-6pm on 0300 123 3393
Samaritans offers a listening service which is open 24 hours a day, on 116 123 (UK and ROI – this number is FREE to call and will not appear on your phone bill.)
The Mix is a free support service for people under 25. Call 0808 808 4994 or email: help@themix.org.uk