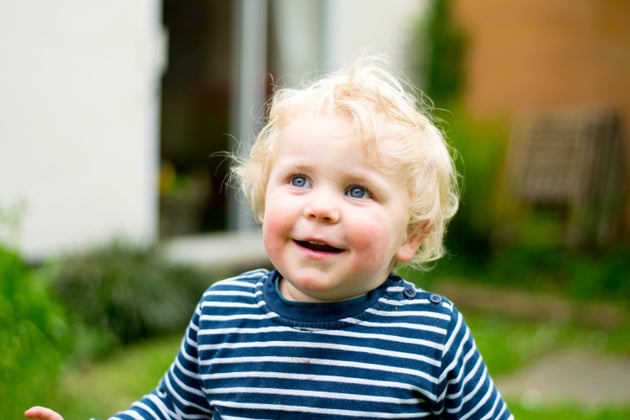 Six months ago my two-year-old son Woody was diagnosed with coeliac disease which affects 1/100 people. I wanted to share our ongoing gluten free journey to mark Coeliac UK Awareness Week (14 – 20 May) and the charity's 50th anniversary…
I've got three missed calls from Woody's grandma. She's babysitting our two-year-old son as we've been gorging on pizza and cheesecake and drinking beer at our friends' flat (which has no reception) down the road. We run home to learn that he's been violently sick, over and over again. He's been glutened. We'd been out for lunch, and, despite informing the waiting and kitchen staff that Woody's a coeliac, a wafer adorned his chocolate ice cream and Woody nabbed it before we had a chance to snatch it away.
So, as we sat round our friends' place, stuffing our faces with glorious gluten-loaded food that our child has to steer clear of for the rest of his life, he was at home throwing his little guts up at one measly bit of wafer.
Six months ago, our two-and-a-bit year old was diagnosed with coeliac disease. This is an auto-immune disease affecting one per cent of the population, whereby the consumption of gluten damages the lining of the gut preventing the absorption of nutrients, causing stomach pain, vomiting, diarrhoea, vitamin deficiency and, long-term, if untreated, can cause osteoporosis, stunted growth, cancer of the small bowel and infertility.
Gluten is a protein found in wheat, barley and rye: think flour, so bread, pasta, pastry, biscuits, cakes, crackers, sauces, processed food including sausages and burgers and a whole load of vegetarian alternatives. Avoiding it is all-pervading.
Lethargy replaced rambunctiousness as our little boy's defining trait. His belly became gasp-out-loud distended, he frequently projectile vomited and every day he complained of "tummy sore". His appetite waned, forgoing breakfast – a gluten-fest of Weetabix and toast – completely.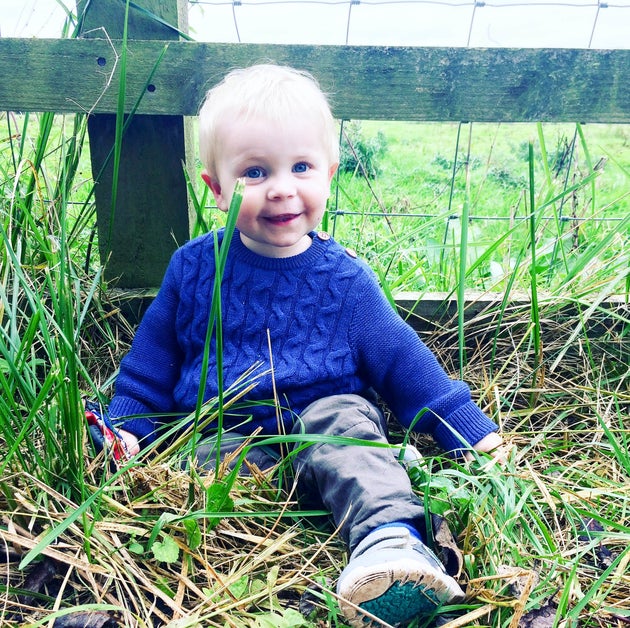 Woody refused to walk anywhere, often plonking himself down in the middle of the pavement. I thought he was being a lazy "terrible two" or stubborn (he's a Taurus), when actually he had become so nutrient deficient he was completely sapped of energy. We later learnt that his dinky size and duckling fluff hair, which wasn't growing like all the other kids', was inextricably linked.
My mother instinct prevailed and I presented my son to our GP time and time again and after five months, Woody was referred to paediatrics. Two days after his appointment his "unequivocal" diagnosis was confirmed and the same day we were invited to see a consultant and dietician who confirmed that Woody was severely anaemic and deficient in folic acid and gave us one simple instruction: no gluten ever again, "it's imperative". Woody's diagnosis was quick; the average length of time for someone to be diagnosed with the disease from the onset of symptoms is 13 years.
Within an hour, I went from not knowing what gluten was to standing in Tesco crying, overcome by sadness that my little boy faced a lifetime of missing out on such a broad spectrum of foods (the price of gluten free (GF) alternatives has since brought tears to my eyes – a small loaf is between £2 – £3).
Back at home, crumbs fast became the bane of my life. Who'd have thought something so tiny could wreak so much havoc? To avoid cross-contamination Woody must have a separate toaster, chopping board, butter dish. Shared oil is a no-no too.
A daily dose of vitamins ensued and within a fortnight of being GF, Woody's thighs and face became gorgeously chubby, his hair thickened and he was a whirlwind of energy once more. We had our little boy back.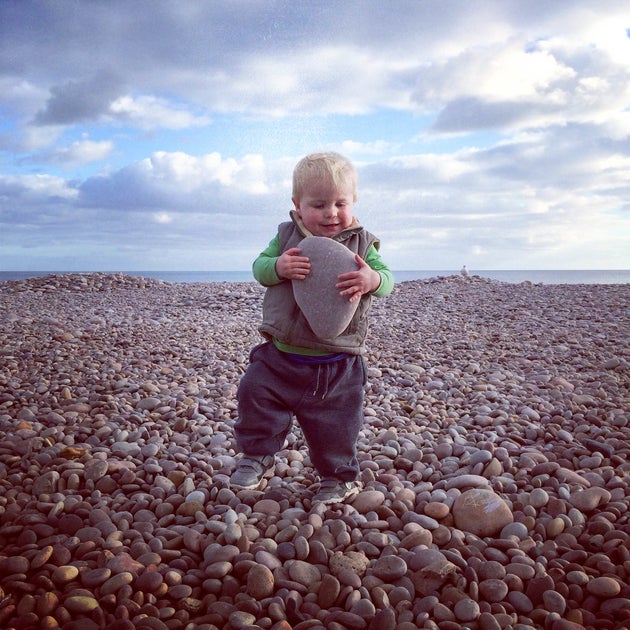 It's been a lifestyle overhaul. Woody's diagnosis has been hardest emotionally. Remarkably, he adapted immediately. It was as if – subconsciously, spiritually, whatever – he knew what was making him poorly, hence never mentioning his favourite foods (Peppa Pig spaghetti shapes, garlic bread or croissants) since.
One of the other hardest things is that GF bread is not great; Woody hasn't had a sandwich in six months, meaning I have to have my thinking cap firmly on, at tea time especially, to make sure he's having a varied diet.
But eating out is the toughest; coeliacs are quite literally putting their health in the hands of strangers, who may or may not have heard about the risk crumbs pose. Often, we have found that although staff may portray some knowledge of the need to be GF, with a footer on the menu –'discuss your dietary requirements with us' – showing willing, in reality, Woody's options are limited, and dull.
The catering industry is missing out on an estimated £100 million a year by not catering for people with coeliac disease and their friends and family. But there are a few simple measures that would brighten up the lives of coeliacs immensely, like keeping a fryer free for chips, mixing up a batch of gluten free batter and opting for burgers and sausages which aren't mixed with flour.
I hope it won't be too long before Woody, and the other 1/100 people with this life-altering affliction – and their families – are able to share in the joys of food as much as the rest of us can.
For more information visit, www.coeliac.org.uk