Voice technology is clearly hot stuff right now. We are increasingly seeing consumer devices controlled by voice such as Amazon's Alexa and Google Home, helping to improve convenience and efficiency of mundane tasks. As technology becomes more advanced and intuitive, we're going to be increasingly reliant on voice as an input – in fact, 50% of all searches will be voice searches by 2020 according to comscore. And brands are paying attention. Banks, retailers and big consumer brands are seeing the value of teaming up with tech like Alexa to allow customers to order products, engage with content or check their bank balance using their voice.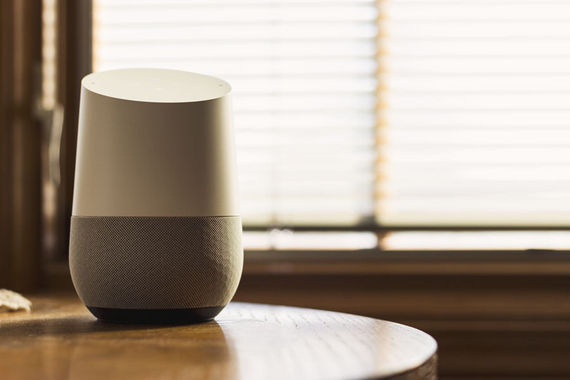 (Credit: Flickr)
Neuroscience company Neuro Insight recently showed that emotional activity was twice as high when consumers voiced a brand question rather than typed it. It also revealed that 50% less brain activity occurs when processing an answer delivered by voice, demonstrating that people find it easier to use and more emotive.
Our recent survey we conducted with YouGov showed that over a quarter (26%) of Brits are already interacting with day-to-day technology using voice and 71% think it will be used for one or more daily tasks in 10 years' time. Voice technology is clearly here to stay and its value to the consumer is more than just linked to inputting simple voice commands, it's also a valuable channel for brands to communicate important messages and to create a personal connection with consumers at scale.
Speak to me on my terms
As consumers, we often don't want to be bothered by calls from numbers we don't recognise or at inconvenient times – the PPI scandal has tainted voice for many. However, the voice channel is still vital in providing an enhanced customer experience. The key aspect, as with the most effective communication methods, is hyper-personalisation.
Sixty-four percent of total respondents surveyed preferred a female voice for automated voice systems. This figure rises to 71% when we look at male respondents. People want to hear the voices they can truly connect, and regions and dialects is key in achieving this. For example, when asked to pick from a given list, two thirds (66%) of Scottish people would prefer to hear a Scottish accent, a third (33%) of Londoners would prefer a London accent and 35% of Welsh consumers would prefer Welsh when receiving an automated call. This preference for one voice over another is vital if consumers are going to appreciate, utilise and engage with the voice channel.
As part of the research we also looked at which celebrity voices consumers want to hear on an automated call and interestingly The Queen's Speech star Helen Mirren came out top. The actress was selected by almost a fifth of respondents (17%), followed by Ewan McGregor (11%) and Tom Hardy (9%). Sure this question was a bit of fun, but it does show the value of a trusted and recognisable voice and further develops an association with a brand.
Hear me now
When we delved further into the details around why people choose to speak to companies rather than use other channels, we found that it's usually because they need something answered quickly – particularly when they're speaking to a bank, insurance or utility company. It's clear that that voice communications can play a crucial role in brands providing efficient service for customers and building loyalty.
The prospect of using the voice channel appears to appeal across the age demographics too. Younger people show a clear appreciation of adopting voice technology yet, perhaps surprisingly, almost half (48%) of over 55s believe voice will be used for typing on a laptop or smartphone in 10 years' time compared with only 39% of 18-24 year olds. While voice in the context of a one way conversation is grabbing many of the headlines, consumers are clearly also interested in having more two way interaction with brands.
So what should we expect in the near future? Consumers are demanding a better experience when dealing with brands, and yet many businesses fail to address this. I believe businesses now have a new way of making this possible. The voice channel, if used effectively, will become a core tool to truly engage with customers.
— This feed and its contents are the property of The Huffington Post UK, and use is subject to our terms. It may be used for personal consumption, but may not be distributed on a website.