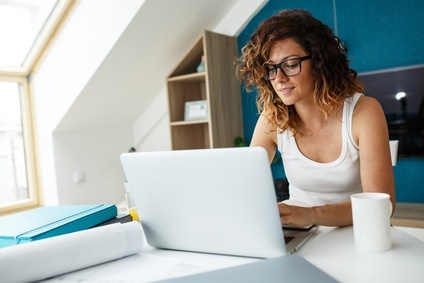 Most broadband providers use telephone lines to provide an Internet connection to homes so line rental will be included in the broadband package. However, not everyone wants to pay line rental or has the need for landline phones. Nowadays, most people prefer to use their smartphones so having line rental can seem like an unnecessary expense. If you wish to get broadband without a phone line, read this guide to find out how.
If you're tired of paying line rental for a phone that you don't use often but you still want super-fast Internet connection, you may find the task of finding a service provider who can offer you such a service rather difficult. This is because most ISPs insist on connecting their customers to the web through a phone line. But if you are still adamant that you don't want to pay for line rental, there are a few options to consider.
Mobile Broadband
One possible solution is to opt for mobile broadband. This might be a little slower and less reliable than wired broadband connection, but you will still be able to use the Internet whenever you want and without having to pay line rental.
Mobile broadband works through a USB dongle or data-only SIM. You can use this service to wirelessly connect to the web but you will need to buy the device or USB dongle upfront. There is also a month-to-month payment – although some ISPs do offer yearly contracts. There is also a pay-as-you-go option, though you should still check the service provider's network coverage before proceeding.
If you have a smartphone, and your phone company has provided you with adequate data on your mobile plan, then all you need to do is turn on the Wi-Fi and use the Internet.
Smaller Internet Service Providers
Another option would be to look for small ISPs who don't require a phone line to connect you to the web. Some companies use satellite technology to connect their customers to the web without a phone line. However, this tends to be for people who live in remote locations, where mobile or phone connection is not possible. ADSL connections often come with a one-year contract and are generally slower than other types of connections.
Is it Cheaper to Opt for Landline-Free broadband?
It is easy to assume that broadband Internet packages work out less expensive than paying for a phone line rental. But this is not always the case. Some ISPs offer landline-free broadband for just £5 less than standard packages while some of the pricier ISPs will include a phone line that will cost you less.
How about Home-Fi?
Home-Fi is the latest innovation in home Internet. It connects the user via the company's mobile network without being cabled in. In simpler terms, Home-Fi is a plug-and-play type of Internet. It comes in the form of a small box with a SIM card in. All you need to do is plug it to a socket for immediate connection. This service is designed to get your laptop or tablet connected to the web. The only difference between Home-Fi and a portable device is that Home-Fi is designed to be plugged in at all times and will not run out of battery. At the moment, all Home-Fi plans have a 40 Gigabyte allowance per month so unlike home broadband connections that offer you unlimited data, you cannot get the same package with Home-Fi. Nevertheless, 40 Gigabytes is still plenty for even the heaviest Internet users.
Fibre Optic broadband
Fibre optic is only available in certain areas of the country but it is extremely fast (up to 300Mbps) depending on your location. This is perhaps the most reliable Internet connection and most ISPs offer unlimited data allowances. You can get this without phone line, but still need the fibre line installed.
Broadband without a phone line is still not perfect with only 53% of the UK getting a reliable 4G signal most of the time, and with 5G not expected until 2022 the perfect landline free broadband is still a long way off.
Image copyright Fotolia by Adobe
— This feed and its contents are the property of The Huffington Post UK, and use is subject to our terms. It may be used for personal consumption, but may not be distributed on a website.