With any new business venture, starting out and getting your feet off the ground can sometimes be a struggle. And fledgling med-tech firms are no exception.
Creating new technology is an expensive business, so trying to establish a med-tech company in the midst of securing interest and funding from investors, raising your company profile with key influencers in the medical world and devoting enough time to actually researching and developing an innovative new device is certainly a challenge.
As if that's not enough to keep you occupied, you then need to launch your product in a struggling healthcare market that is understandably reluctant to invest, due to limited funds and assurance in the current political and economic climate.
As an established med-tech company, people often ask us how we overcame these challenges. My advice to start-ups is to keep your ear to the ground at all times and listen to the problems and demands of the healthcare industry – this will help you find a gap in the market. So many new firms put so much focus on the product and its technology that they forget to concentrate on making its benefits marketable and different from what the industry uses today.
The NHS is under increasing pressure with a lack of funding, resources and bed space, all of which have an impact on the levels of care patients receive. Keeping these issues at the forefront of your mind when developing your product is key. You need to work towards providing a solution that revolutionises the way healthcare professionals use technology, by maximising efficiency and raising the standards of care for patients. And most importantly for you as a business, your product must produce a timely return on investment, otherwise investors will have no choice but to turn you down.
At Creavo Medical Technologies, we focused on an ongoing problem faced by A&E departments across the country and took advantage of a significant gap in the market. Chest pain is one of the most common types of admission into A&E, with many people suspecting they are experiencing a serious cardiac condition. A small number of these admissions can be easily identified as 'non-cardiac', allowing the patient to be discharged and resources freed up. However, most have to enter an often-lengthy triage process to determine the cause of the pain, whether it be a heart attack, unstable angina or just a bout of indigestion.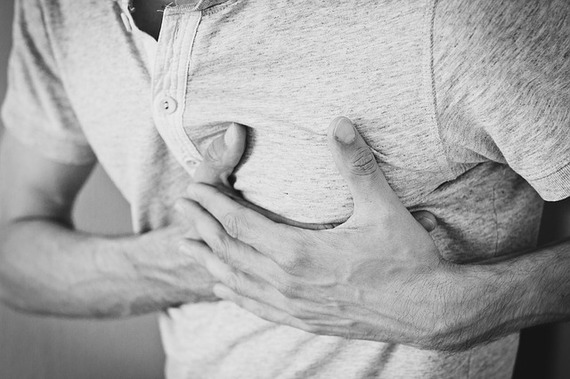 VIA PIXABAY
The triage process involves invasive and stressful tests on the patient, taking anywhere up to 24 hours and can cost the NHS up to £2,000 per patient. And sometimes it doesn't stop there – many patients are discharged from the A&E department and referred to a specialist cardiac clinic for further tests. How frustrating and potentially frightening it must be to go through this process and potentially still not know if the problem is something serious.
To combat this, Creavo Medical Technologies developed a new device called Vitalscan, which can be used in A&E departments to help rule out any serious cardiac condition by performing a quick, non-invasive bedside scan in just three to five minutes, removing the need for the triage process across all admissions.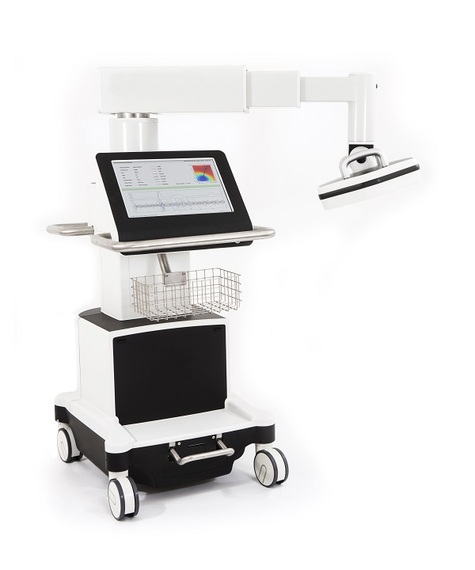 AUTHOR'S OWN
The device uses magnetocardiography (MCG) to detect extremely small magnetic fields in the patient's heart, which produce a map indicating a difference between normal and abnormal cardiac behaviour. In short, it generates much more accurate signals and has clear advantages over the traditional electrocardiography (ECG) test.
By using the device, patients' minds can be quickly put to rest by knowing that the pain they are experiencing is not a major problem. Or, if they are identified as having a serious cardiac condition, they can feel reassured that the correct action can be taken without any waiting around for test results to come back.
From the point of view of A&E staff, Vitalscan can ensure that cardiac patients are seen in a more efficient and timely manner, meaning they can devote more time to other patients, plus, it's extremely simple to use. As for our company's investors, they can be reassured that Vitalscan could save the NHS as much as £200 million a year if it were to be rolled out across every A&E department in the country.
The device is now being trialled at four major hospitals across the UK and is generating significant interest from the healthcare industry. The reason for our success is that we have created a device that will directly reduce a strain on the healthcare system, both physically and financially.
To me, it's clear that med-tech firms need to work harder than ever to ensure they are bringing something new to the table with products that get to the 'heart' of the issue. Innovation and cost-effectiveness are key to filling that crucial gap in the market. It's safe to say that no one knows for sure in what direction the NHS is headed, but new technology, if done right, has the potential to alleviate the pressure and problems that it currently faces.
— This feed and its contents are the property of The Huffington Post UK, and use is subject to our terms. It may be used for personal consumption, but may not be distributed on a website.