Women in the UK still feel uncomfortable and embarrassed talking about their period with friends, family and work colleagues. A sad fact, perhaps, but one that I'm sure almost every woman can relate to.
Every month, women will hide their tampons, slip them up their sleeves as they go to the bathroom, suffer in silence when the cramps start and avoid talking about how menstruation is affecting their mood and how they're feeling for fear of being judged.
Despite hundreds of millions of women and girls around the world experiencing the completely normal biological process, the stigma surrounding periods is suffocating.
That's why this week, ahead of Menstrual Hygiene Day on Sunday, Plan International UK is addressing the need to normalise periods by calling for an emoji – the popular digital icons used on phones worldwide – which can be used by women and girls when talking about their period on social media and messaging apps.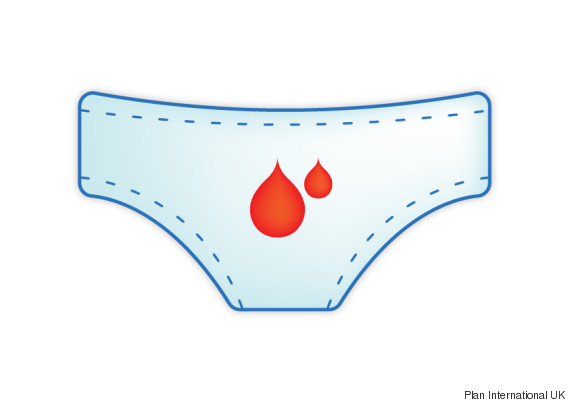 When you can find an emoji for pretzels and pianos, why not for periods? I'm fairly sure the average British woman has more periods than she does pretzels. Meanwhile, there are four different emojis for bicycles – but not a single one for something that happens to half of us, every month, for a huge portion of our life.
A recent poll we commissioned found that two thirds of women don't feel comfortable discussing their period with their dad or male friends, more than one in ten women don't feel comfortable talking about it with their female friends and a quarter won't talk to female colleagues at work about menstruation. In 2017, we think this is pretty shocking.
So, to help bust the taboos that still exist around periods, we've has designed five icons that will be put to the public vote on social media. The winning designs will be submitted to the California-based consortium that manages the distribution of emojis worldwide.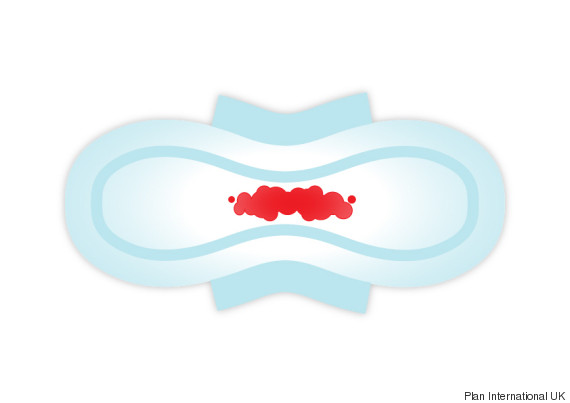 When we asked them, nearly half of women aged 18-34 said they would use an emoji if there was one available. We've got comedian Katherine Ryan and actor Sharon Horgan who will each back their favourite emoji too.
Whether we like it or not, emojis have become a hugely important part of the way we communicate, especially among young people. Ambrin, 14, is part of
Plan International UK's Youth Advisory Panel, she told us: "There are already emojis that represent most parts of everyday life, so a period emoji would send the message that periods are just normal."
But globally, too many people aren't getting that message. Across the world people still view menstruation as dirty and shameful, and it has a damaging impact on the lives of girls. Many miss school because they face bullying or unfair treatment, or experience infections due to a lack of menstrual hygiene education and products.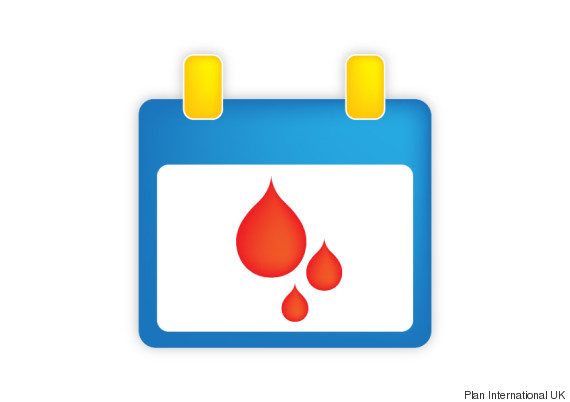 In India, only 12 per cent of girls and women have access to sanitary products. The rest rely on materials such as old, dirty rags, newspaper, leaves, dirt, and other unhygienic materials that often lead to infection and embarrassment because of leaks and odour.
While in Uganda, nearly a third of girls don't go to school when they have their period, which accounts for a fifth of the whole school year. We're working to provide girls with private latrines, water for washing, and access to locally appropriate sanitary products to reduce school drop-out rates.
Of course, we're not saying that an emoji will solve all of these problems. But if it helps drive conversation, then that's a start.
Changing perceptions around periods is challenging, but creating a period emoji helps women and girls to talk about menstruation more freely – surely that can only be a good thing.
To support Plan International UK's campaign, and vote for your favourite period emoji, visit: www.plan-uk.org/emoji
— This feed and its contents are the property of The Huffington Post UK, and use is subject to our terms. It may be used for personal consumption, but may not be distributed on a website.