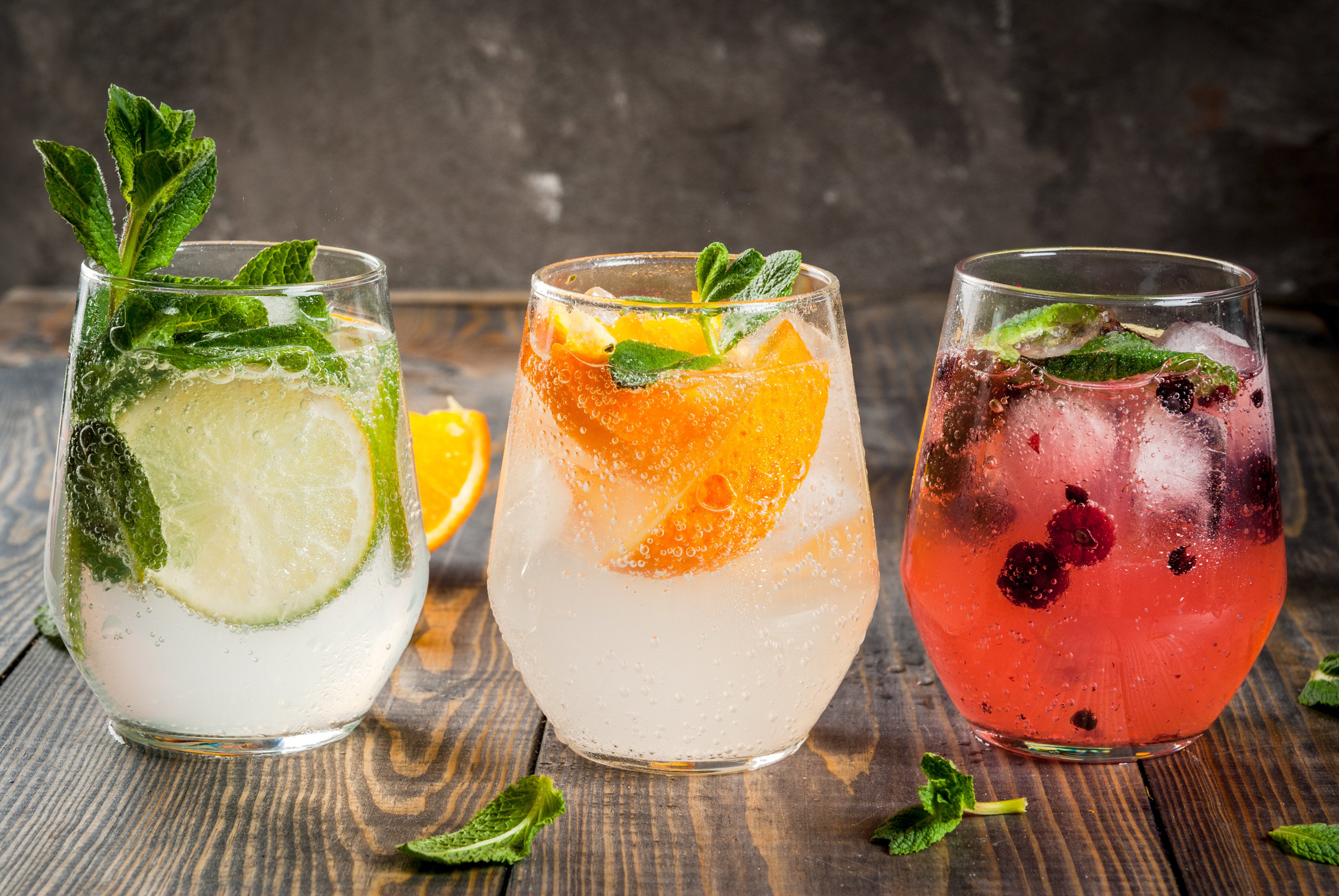 It's a quintessentially British favourite and quite the perfect mix with a tonic.
But now it's revealed Britons bought a record 47 million bottles of gin over the last year, up by seven million on 2016 as consumers named the G&T their favourite drink.
Gin moved up from third place last year as 29% of consumers named it their favourite spirit, ahead of whisky (25%) and vodka (23%), the annual poll by the Wine and Spirit Trade Association (WSTA) found.
Sales of the spirit have doubled in value in the last six years to £1.2 billion in the 12 months to September, up from £630 million in 2011, WSTA's market report figures show.
The equivalent of more than 8.8 million bottles of gin were sold in pubs, bars and restaurants to a value of £729 million in the same 12 months, while 38.7 million bottles were sold in shops and supermarkets.
In the 12 weeks up to September, gin sales were up 26% by volume in shops and supermarkets and up 34% by value compared to the same time last year.
HMRC figures early in the year showed that gin exports were outperforming those of British beef and soft drinks, the Press Association reported.
WSTA chief executive Miles Beale said: "The latest WSTA market report is showing yet another sparkling result for gin sales in the UK.
"The British public show no signs of growing tired of trying new gins with well over 100 brands now available on the UK market.
"It comes as no surprise that gin has climbed to the top of a poll of most popular spirit drinks."
The spirit's popularity has seen producers offering up an increasing range of locally-sourced botanicals, such as seaweed, rhubarb and Christmas gins with frankincense and myrrh.
A total of 45 new distilleries opened in the UK during 2016, according to HMRC, taking the total to an estimated 273, more than double 2012's 128.
In March, the Office for National Statistics added it to its typical shopping basket of goods used to calculate inflation.
In June, 'Brighton Gin' was named the best vintage in the People's Drink Awards.