The date's been set for what will become one of 2018′s most-watched events.
But Prince Harry and Meghan Markle are not the only ones marrying on May 19 next year.
Three couples tell HuffPost UK how they really feel about sharing the best day of their lives with royalty.
Julie Khan, a senior designer, and Scott Bodie, a digital brand manager, both 31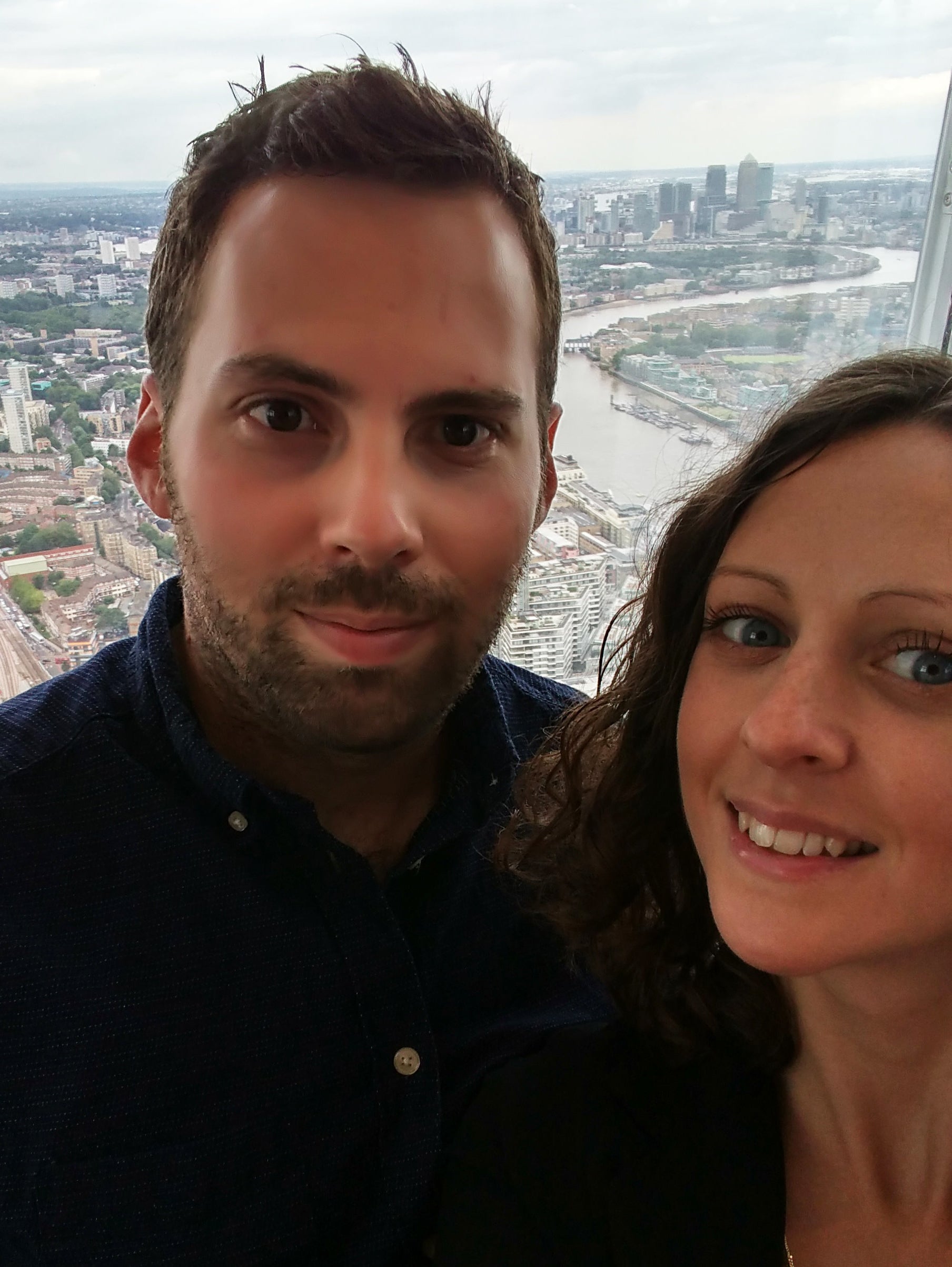 How did you meet?
We've known each other from our local area since we were 17 but met again at 24, our train was cancelled so we went for a drink, call it fate but we bumped into each other twice more that week and the rest was history.
Where are you getting married and what are you most looking forward to about your wedding?
We are getting married in the stunning Barbican Conservatory, London. For us, being surrounded by our friends and family is very important, sharing our day with those we care about means a lot. We love a good party too, so a fair amount of time will be spent on the dancefloor. Julie is also excited for our guests to see the venue and create some fantastic memories and pictures in what they call 'The Concrete Jungle'.
How do you feel about the Royal Wedding?
It brings a nice atmosphere to the UK, people get excited and now America will be able to join in on the build up. At Will and Kate's wedding, there were many celebrations and a fun atmosphere in London, we both attended a street party on their wedding day when we first started dating actually.​
How do you feel about having a wedding on the same day?
I think logistically if it was in London I would be concerned due to road closures and our wedding being so central, but to honest I'm more upset I won't be able to join in on the celebrations that may take place.
Has it changed anything for you?
The only things are positive, it now means the media will join us in the countdown to our wedding day.
Kyle Charnley and Katherine Dixon, both 30-year-old nurses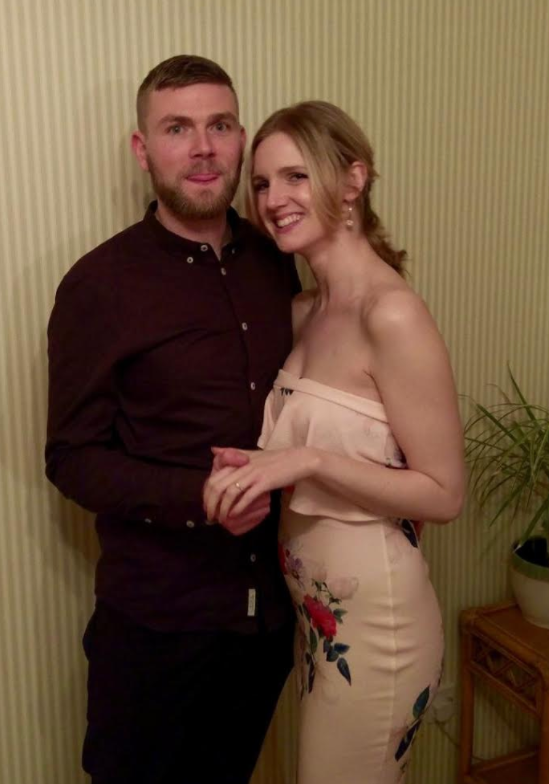 How did you meet?
We met whilst working as nurses. Katherine says the best thing about marrying Kyle is that he gives so much unconditional love, encouragement and support. We're a team. Plus, we've got the whole 'in sickness and in health' thing down pretty well.
Where are you getting married?
Not quite the drama of Westminster Abbey, but the humble, crumbling Crowland Abbey in Peterborough will be our undoubtedly charming location. Founded in the eighth century, it certainly doesn't lack character.
What are you most looking forward to about your wedding?
That moment when Katherine has just walked down the aisle and we turn to each other all nervous and excited. Getting to say our vows in front of all our family and friends. Oh, and the cake of course.
What are your feelings about the royal wedding?
Prince Harry and Meghan seem very much in love. We are very happy for them. Isn't it great that they will share their royal wedding with the public too? The public adore a good love story to lift spirits.
How do you feel about having yours on the same day?
Ha, ha, we don't blame them. The 19th of May is a very good date for a wedding. Spring is such a wonderful season to get married in. Neither too hot nor cold, such perfect photo posing temperature.
Has it changed anything for you?
Katherine will now have to record it! But seriously, no it doesn't change anything for us. We will certainly get wedding fever on the 19th of May, which will in no doubt be, for our very own right royal day.
Connor Carragher, a law student, is marrying Adelia Tuse, a chemical engineer, both 26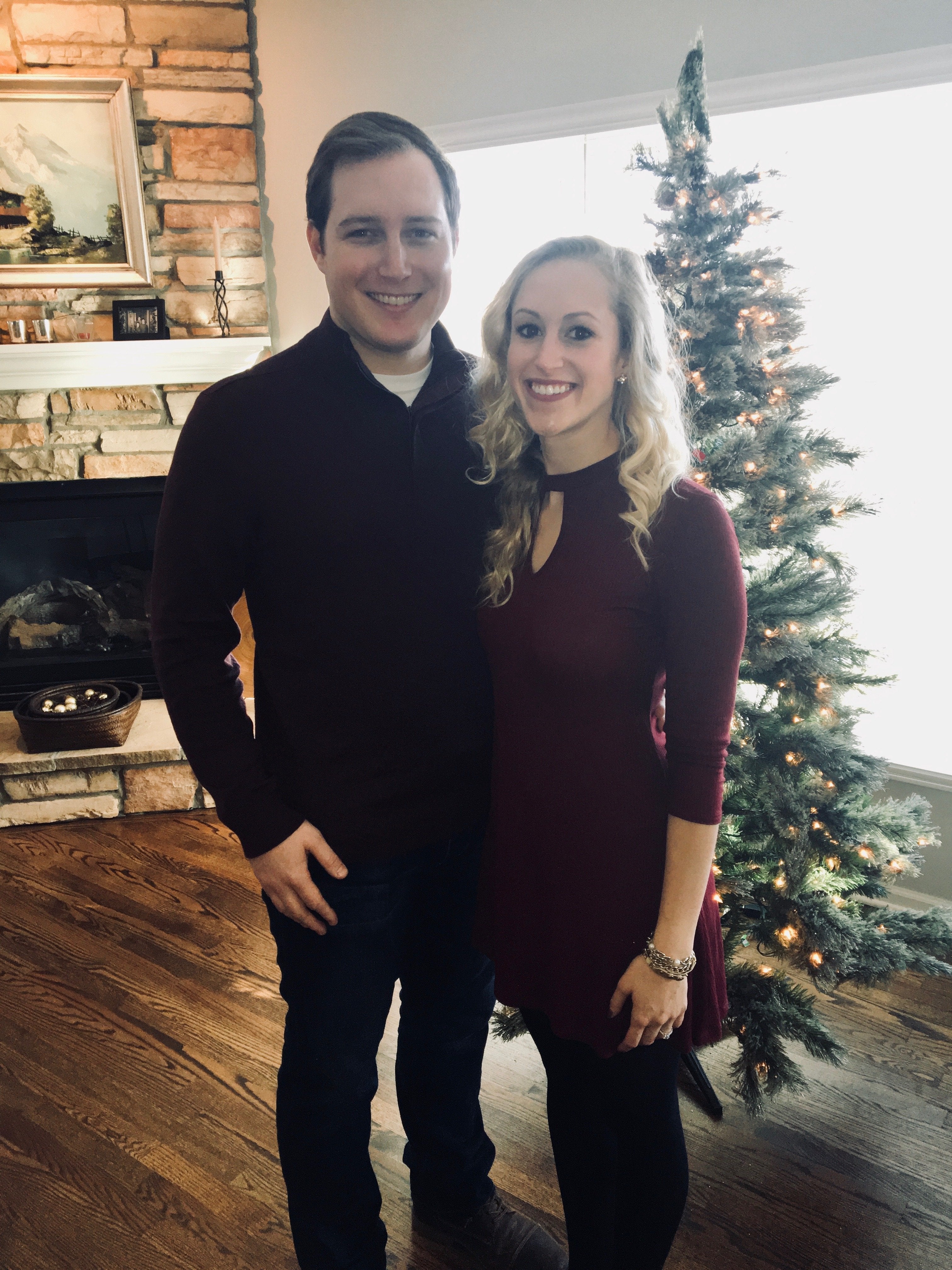 How did you meet?
A few years ago I was at a bar with one of his best friends and saw Addie walk by. We had previously been introduced by way of mutual friends, but I really didn't know her all that well. Before I could even open my mouth, my friend Drew told me I had to introduce him to her. So, ironically, my relationship with Addie actually began by trying to set her up with one of my friends. Fortunately, the Drew and Addie arrangement didn't work out that night, but she and I stayed in touch and began talking more and more often. One thing led to another, and she and I were dating by the end of the next year. I asked her to marry me on December 31, 2016. The best twist is that Drew is one of the Best Men in the wedding.
Where are you getting married and what are you most looking forward to about your wedding?
Addie and I are getting married at Saint Clement Catholic Church in Chicago. We're most looking forward to being with all of the most important people in our lives while we celebrate this great event. Much has been made of the fact that relatively few people in the Millennial generation are choosing to get married at all. Addie and I think people are really missing out. To us, our marriage stands for all of the best things in our lives. In committing ourselves to each other, we both look forward to an indissoluble bond that will make both of our lives so much richer and give us so much happiness over the coming decades. We are thrilled. Also, the reception after the fact should be a blast.
How do you feel about the royal wedding?
Like many other Americans, Addie and I admire the royal family from a distance. The charity work that Prince Harry and many of his family members have done over the years is remarkable. Our two countries truly do have a special relationship, and it's nice to see that relationship manifest in the engagement of Prince Harry to Ms. Markle. Although our wedding in Chicago may not receive quite as much press coverage as theirs at Windsor Castle, Addie and I wish them all the best. If the newlywed royal couple is looking to meet up with us in the Bahamas on our honeymoon, we'd like to buy the first round of drinks.
How do you feel about having a wedding on the same day?
If anything, the fact that Addie and I share a wedding day with the royals makes for a more festive atmosphere. I know my sister has already joked that it will be an especially long day for her – with the time difference between the UK and the US, the attendees at our wedding will probably catch the footage of Prince Harry and Ms. Markle early in the morning and then spend the rest of the day celebrating with us in Chicago.