Firefighters lined up to honour those who died in the Grenfell Tower fire as hundreds of people walked silently by to mark six months since the tragedy on Thursday.
Crowds gathered in the cold temperatures to pay their respects to the 71 people who died in the blaze on June 14.
Many held green candles, pictures of their loved ones and the iconic Grenfell green heart as marchers walked silently passed the firefighters as they stood on Ladbroke Grove.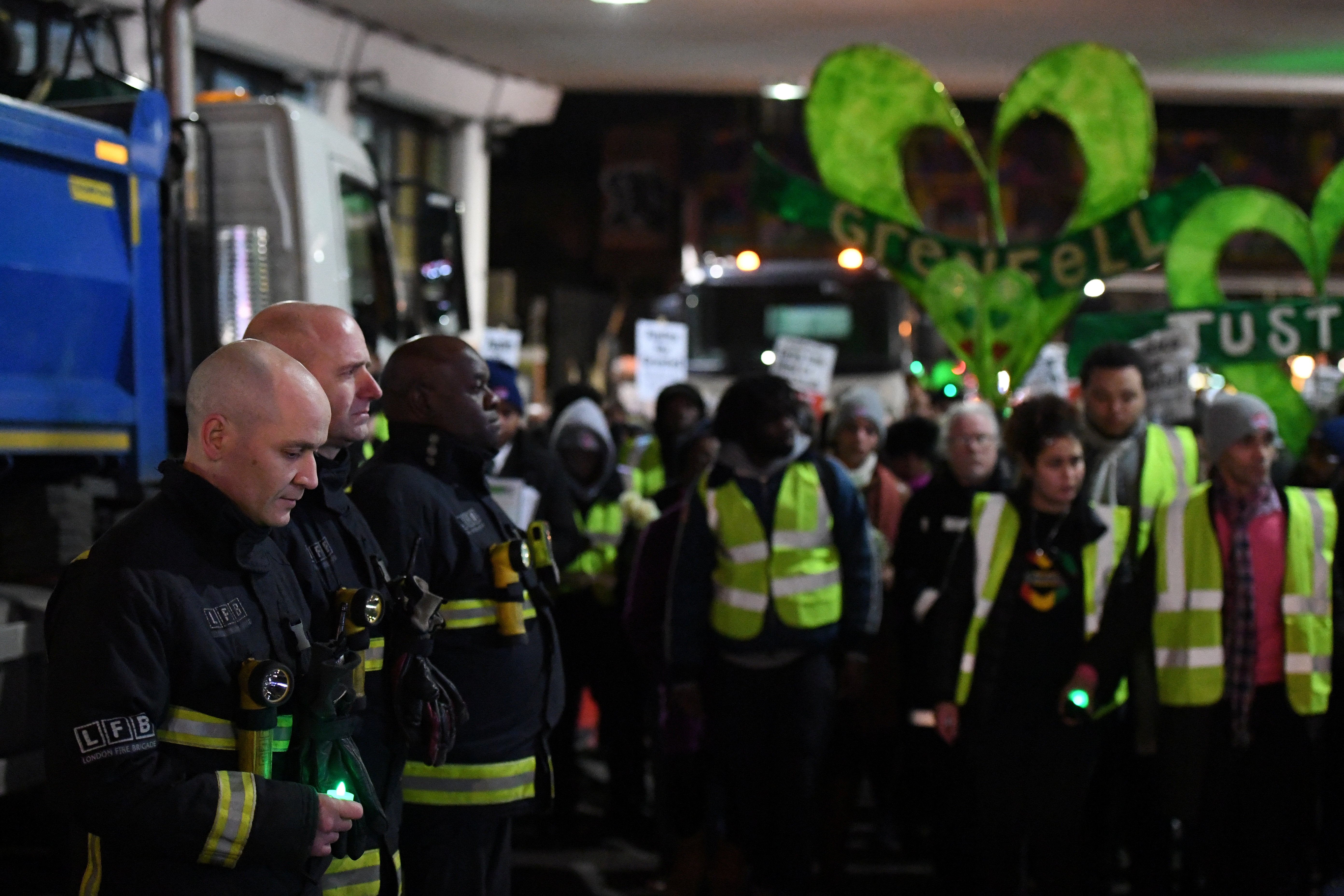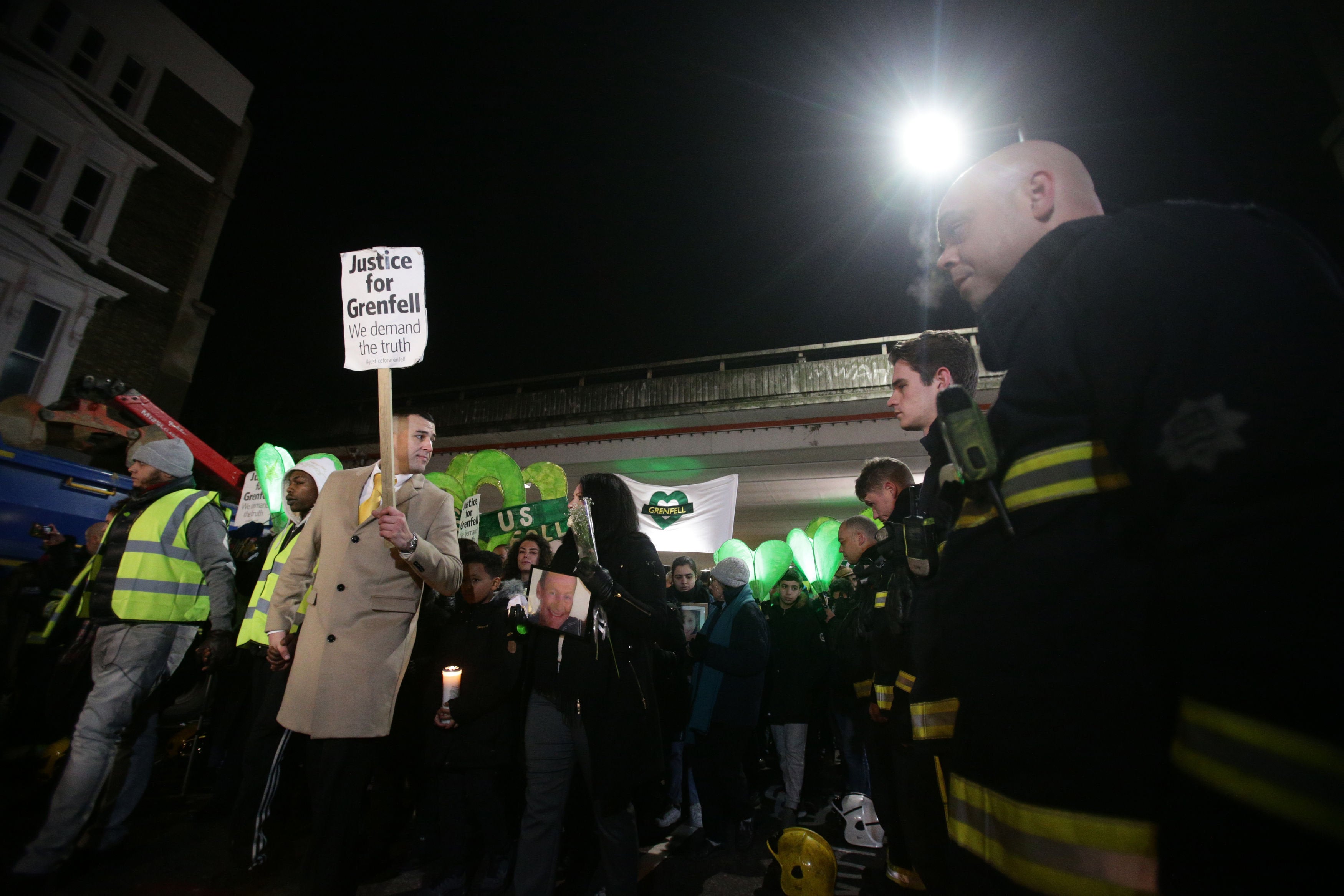 It was revealed earlier this week that about 300 firefighters had sought counselling since the fire.
On the 14th of every month, Grenfell survivors, bereaved family members and the community hold a silent walk to remember those who died in the fire.
Thursday night's walk was particularly poignant because of the six month anniversary.
The procession began at 7pm at Notting Hill Methodist Church, moving down Lancaster Road towards Ladbroke Grove Station.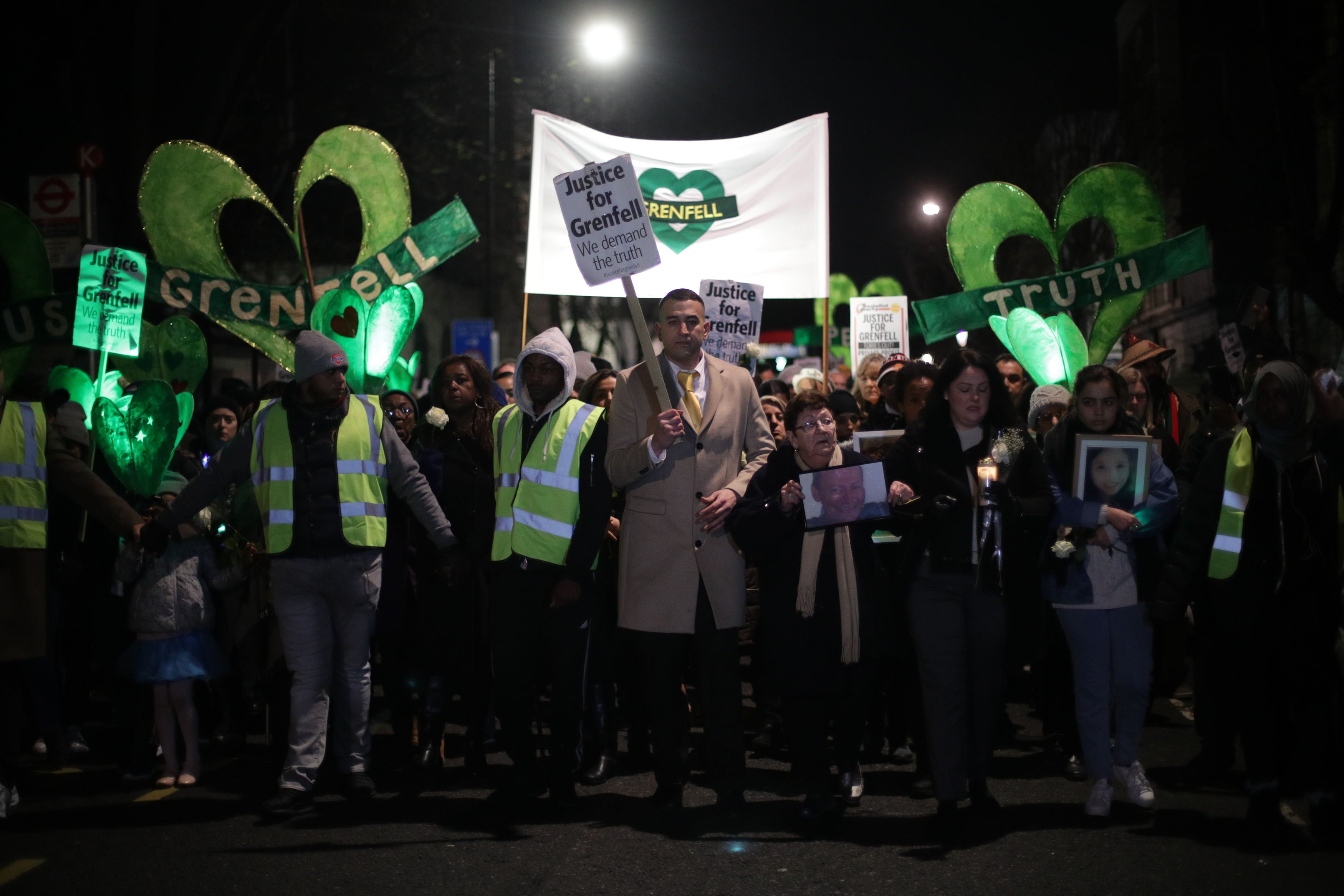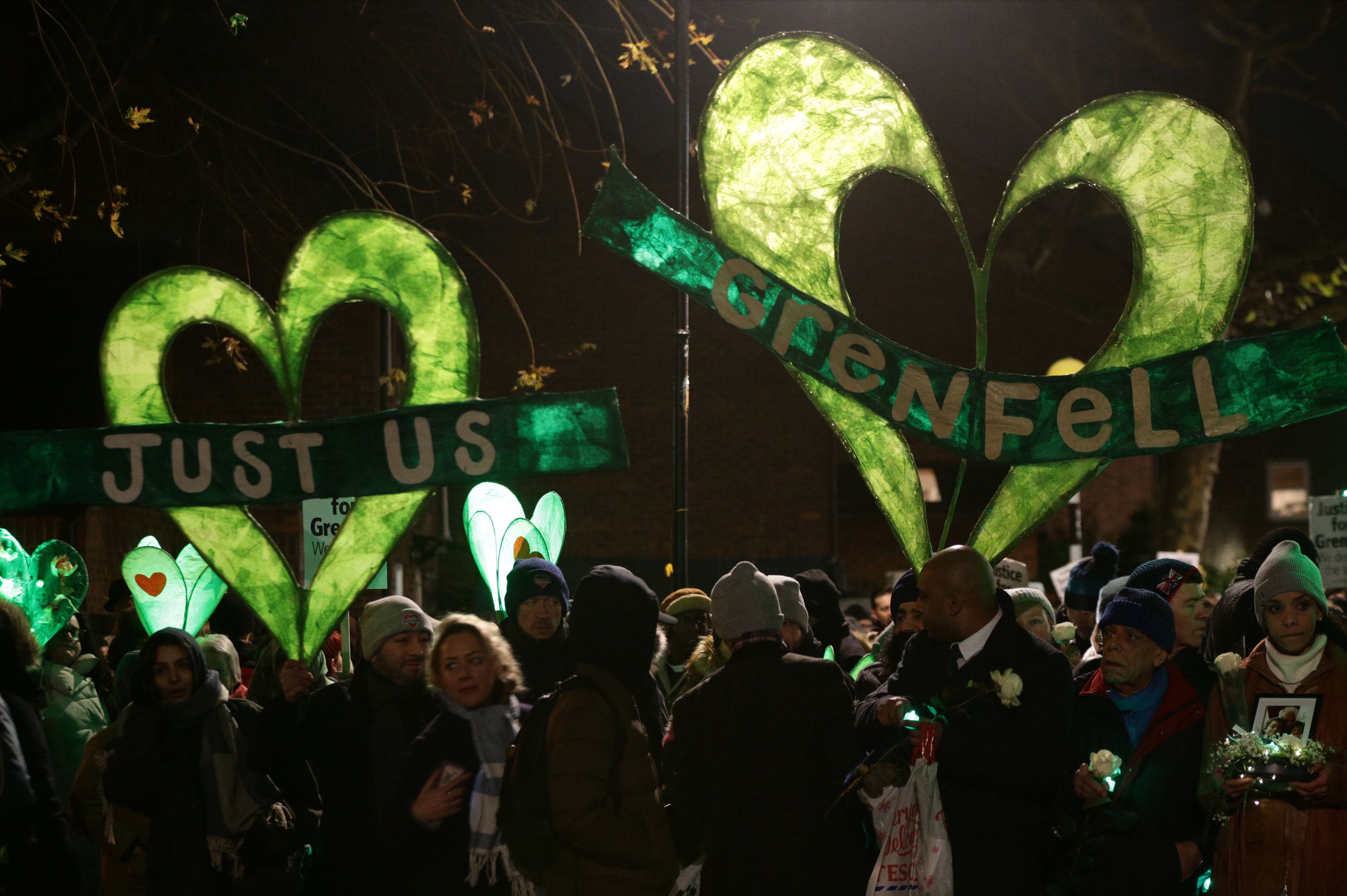 Hundreds of people came out to show their support for the community.
One green heart banner bore the words 'Just Us', another 'Truth' and another read 'Love'.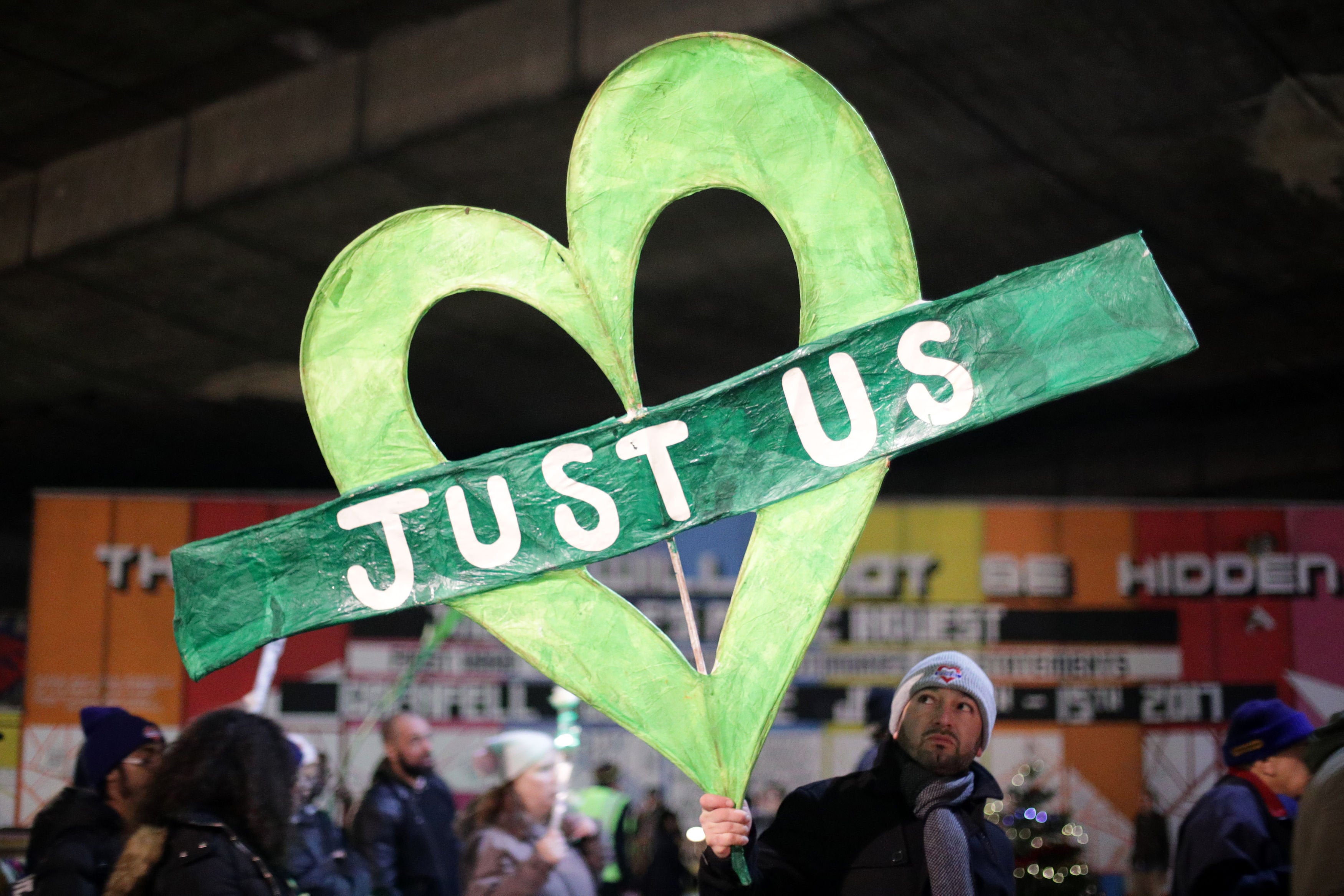 Many of those in attendance would have been at the Grenfell memorial service at St Paul's earlier on Thursday.
About 1,500 survivors, bereaved relatives, volunteers and first responders filled the pews of the central London cathedral at 11am to remember those who died.
While it was a day of remembrance, many in attendance at the memorial service told HuffPost UK that they still needed answers and called for action, rather than words.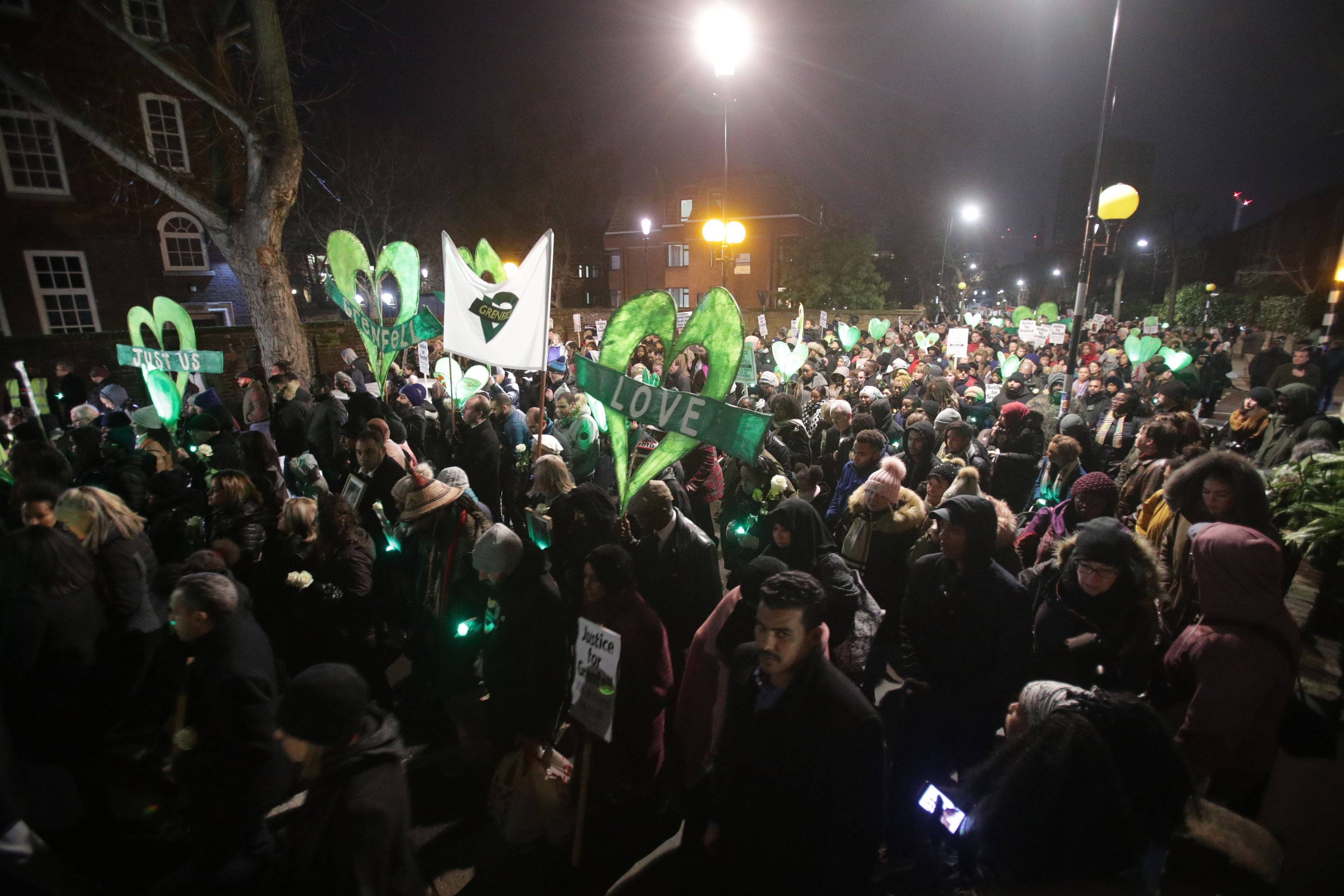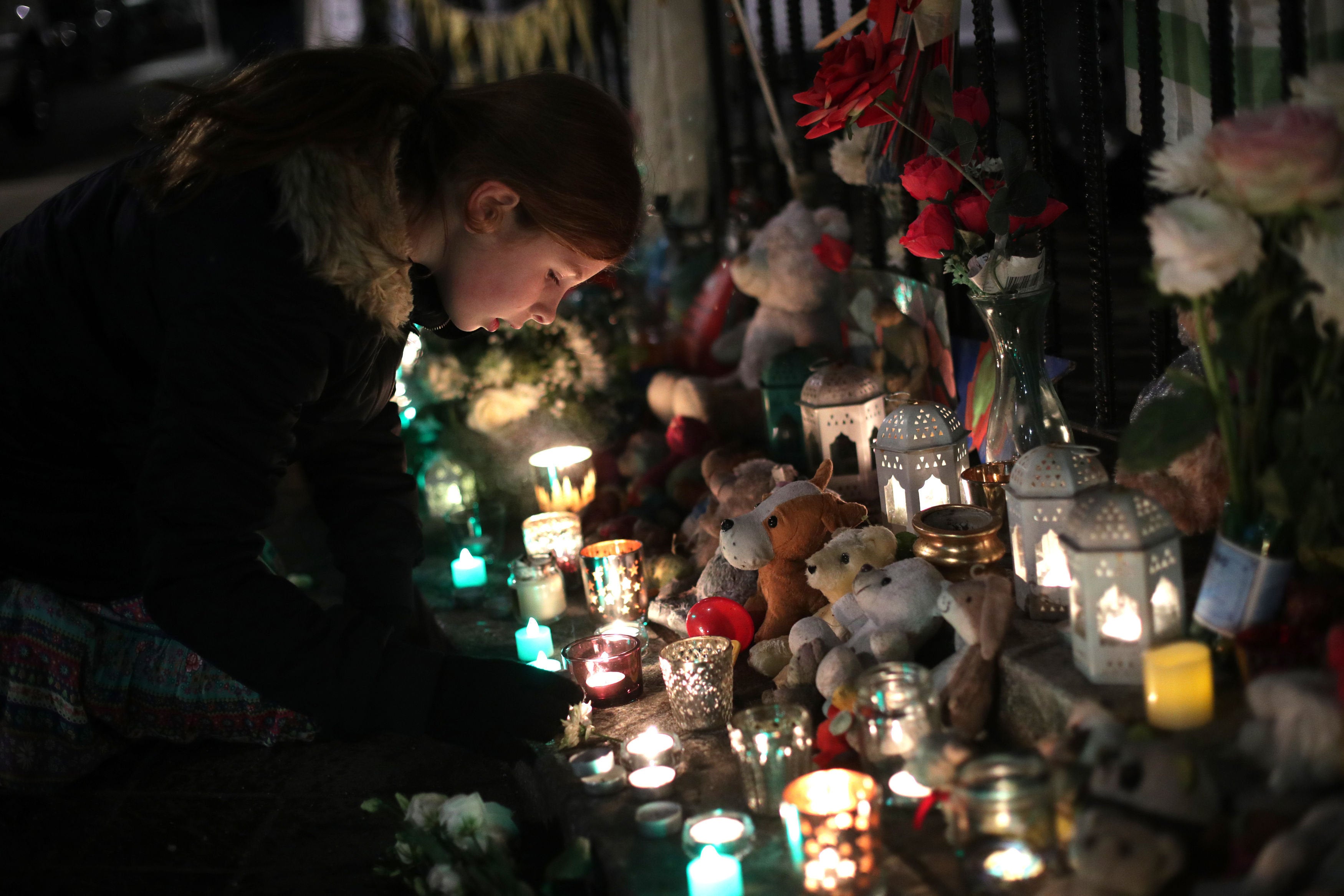 The first hearings of the long-awaited public inquiry were held on Monday and Tuesday.
The procedural sessions focussed on issues including how documents should be disclosed to "core participants", including residents, survivors and relatives of those who died in the blaze.
It was also revealed by Metropolitan Police commissioner Cressida Dick on Wednesday that the police's criminal investigation into the fire is likely to last until 2019 at the earliest and could even take several years to complete.