In June 2016 I published a post on the Argentine feminist movement Ni Una Menos, and more than a year later one of the photos that I took of the march in Cordoba received a runner up prize in a photography competition at Middlesex University, Dubai. It seams a good moment to readdress some of the issues I discussed in 2016. Obviously, the competition was not based on the quality of the photo, but the story behind the image. The photos had to (re)present the sustainable development goals, and for me this picture (re)presents the goal for gender equality.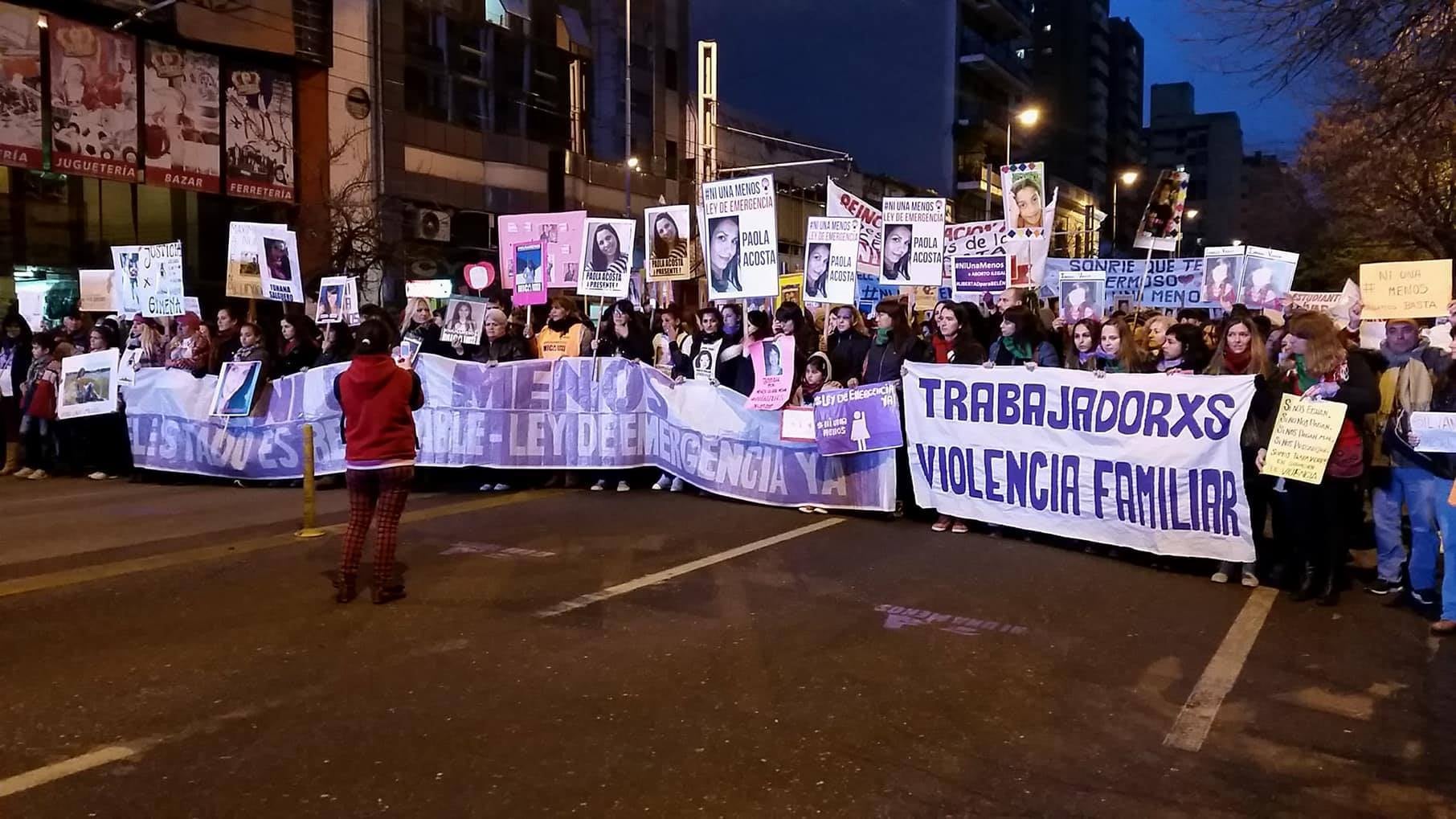 One element of gender equality is femicide, and as I write this word I smile to myself (Microsoft Word has finally stopped underlining it in red!). Many of you might roll your eyes reading this and say but men are murdered more than women – and yes you might be right, but:
Worldwide, almost 1 in 2 murdered women was killed by her partner or ex-partner in 2012. This ratio is 1 in 20 for men.
Statistics for the number of women and girls murdered by intimate partners are patchy at best and we can always question reporting and data collection techniques, but for many countries in Latin America the absolute number is not diminishing – and it is not diminishing fast enough for all countries. Much of the data on murder is not broken down by sex, which means
that worldwide far too many killings of women are still not accounted for.
Many reports utilize data from the 2016 Small Arms Survey gendered analysis on violent deaths, which highlights that 14 out of the 25 countries with the highest rates of femicide in the world are from Latin America and the Caribbean. Domestic violence rates are undoubtedly an issue globally, violence against women also happens during the most mundane of activities such as travelling on the bus. In a study driven by Ni Una Menos and published in 2016, it was suggested that almost all women in Argentina experience harassment on public transport at least once in their lifetime. 866 sexual offences were reported on London buses last year, but many more offences went unreported. Globally many crimes against women lack investigation, and according to UN Women in order to tackle violence against women we must start by addressing impunity and viewing these crimes as hate crimes. This is addressed in their protocol for Latin America.
So what of Ni Una Menos, well the campaign continues and I don't think it will stop until we truly are not one less (we want all of us alive) . What's more, it has gained momentum and in January 2017 there was a global women's march. I wish I wasn't saying this but as I don't imagine the patriarchy will disappear by 2018 – I can't wait to see how women rally together again. I also want to say thank you to Paul Thuysbaert, Dubai based photographer, author and judge of the competition for choosing this particular picture. However amateur it may be, your choice confirms the importance of the story behind the image.