Chicago is one of the largest cities in the US and a city where you need to arrive with an appetite for art, architecture, sports and of course, food. As the Windy City will blow you away with its deep-dish pizza, beautiful buildings and stunning skyline.
So here's 10 reasons why you need to plan a trip to Chicago ASAP.
1. For the Food You cannot visit Chicago without sampling its signature deep dish pizza. This indulgent dish may seem excessive with its stringy mozzarella, rich tomato sauce and golden crust – but its a must-have. Giordano's and Lou Malnati's are the classic choices for deep dish and have a variety of locations across the city and the suburbs.
Try Chicago's most famous hot dog at Portillo's. Portillo's was founded by Dick Portillo who was serving his Chicago-style hot dogs out of a trailer back in 1963, now there are branches located all over the city. This no-frills joint is now a Chicago staple and worth the lengthy queue.
But if you get homesick then there's always Nandos…
Nandos is located on 953 W Randolph St.
2. For the Art and Architecture
Art Institute of Chicago is top-ranked in the world by TripAdvisor (and has been for four years in a row). Here visitors can view the greatest Impressionist collection outside of Paris. They offer free tours each day at Noon.
Take an architecture tour along the river which is loved by both tourists and locals alike. Tours are held during the day or at twilight. Photographers can embark on a Chicago photography cruise to get the best shots and enjoy a cocktail while admiring the views on a luxury boat.
3. For the views at Skydeck Chicago
Head 103 floors up the Willis Tower for Chicago's Skydeck which offers panoramic city views plus the opportunity to see up to four states. If you're brave enough you can venture out onto The Ledge – a glass floor balcony 103 floors above Chicago – for that perfect photo opportunity.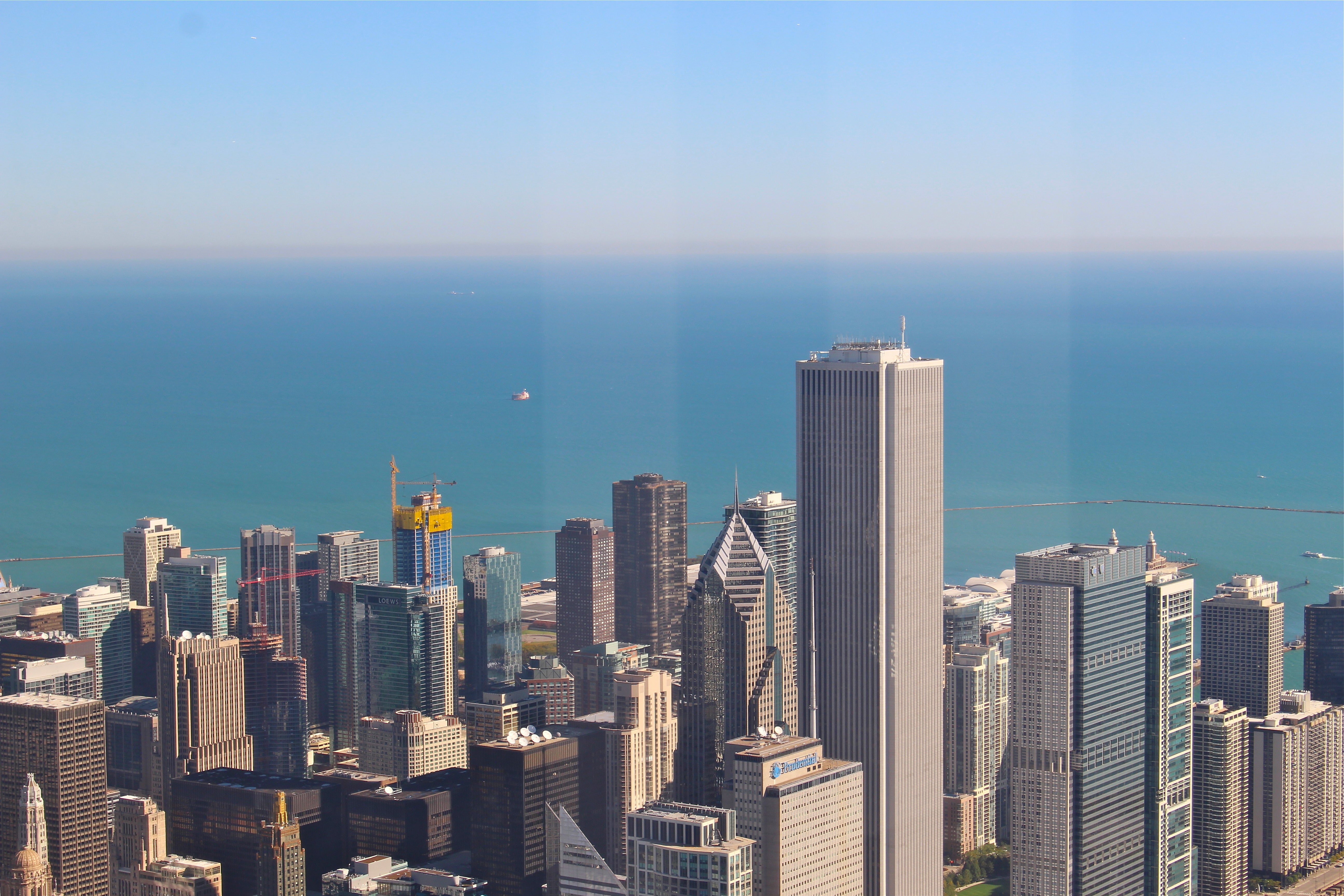 4. For the TILT at 360 CHICAGO
Experience further views of the windy city's skyline and beaches 1000 feet up at 360 CHICAGO. If you've managed to go onto The Ledge at the Skydeck then anything else is a piece of cake. Embrace the opportunity to view the city on The TILT. The TILT is Chicago's newest thrill attraction – it extends out and over The Magnificent Mile and offers downward facing views plus as stunning outlook of Chicago's skyline.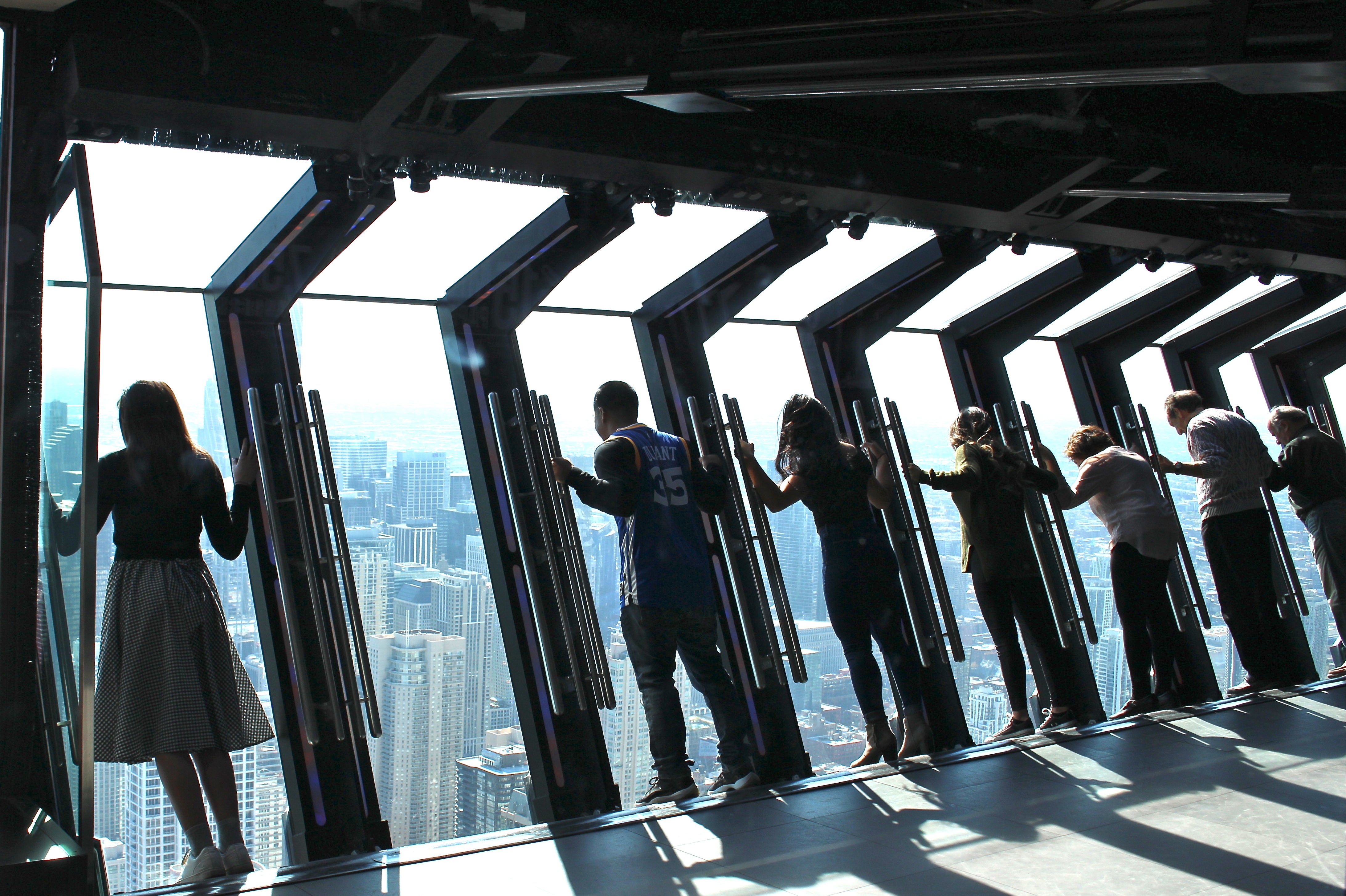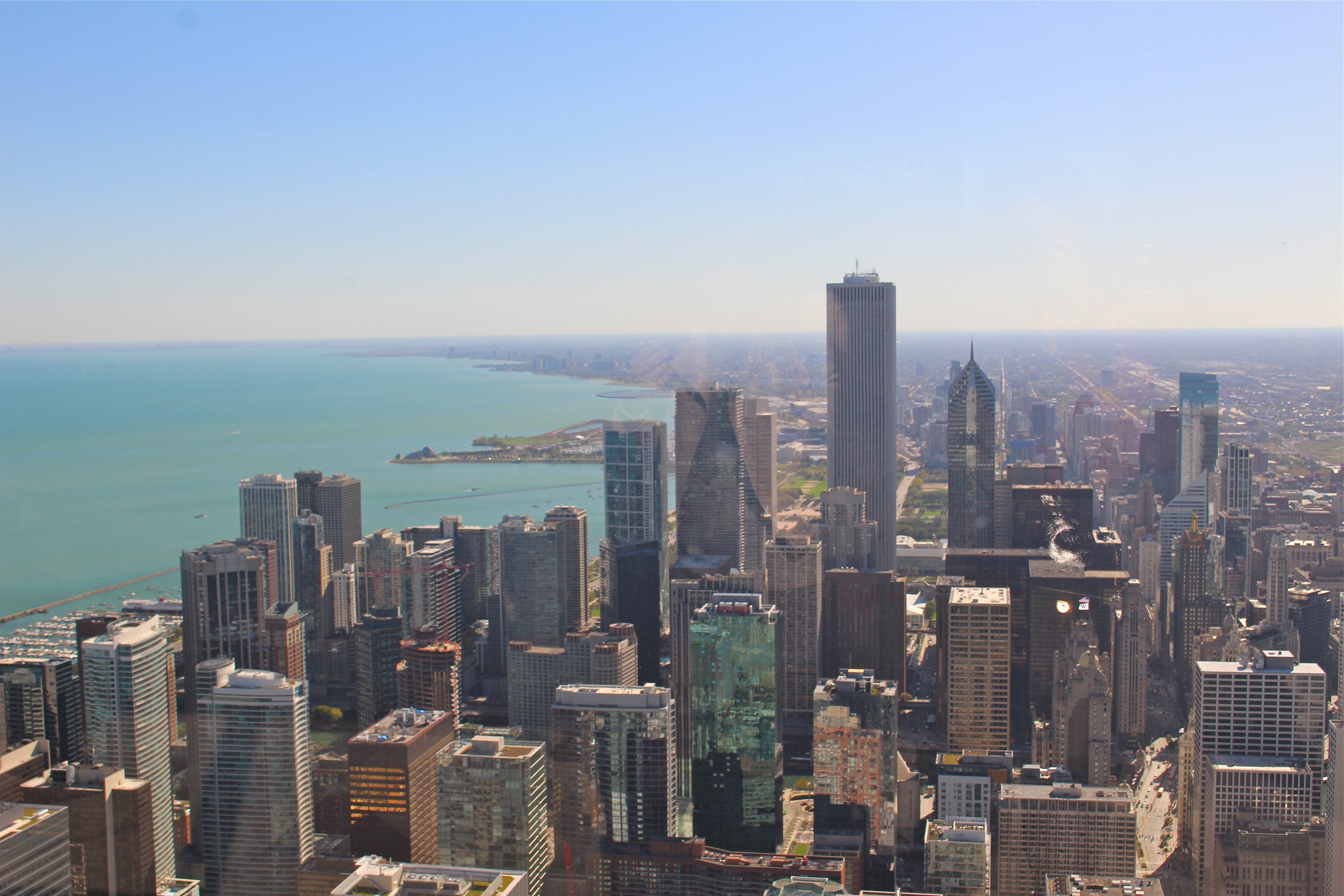 5. For the Shedd Aquarium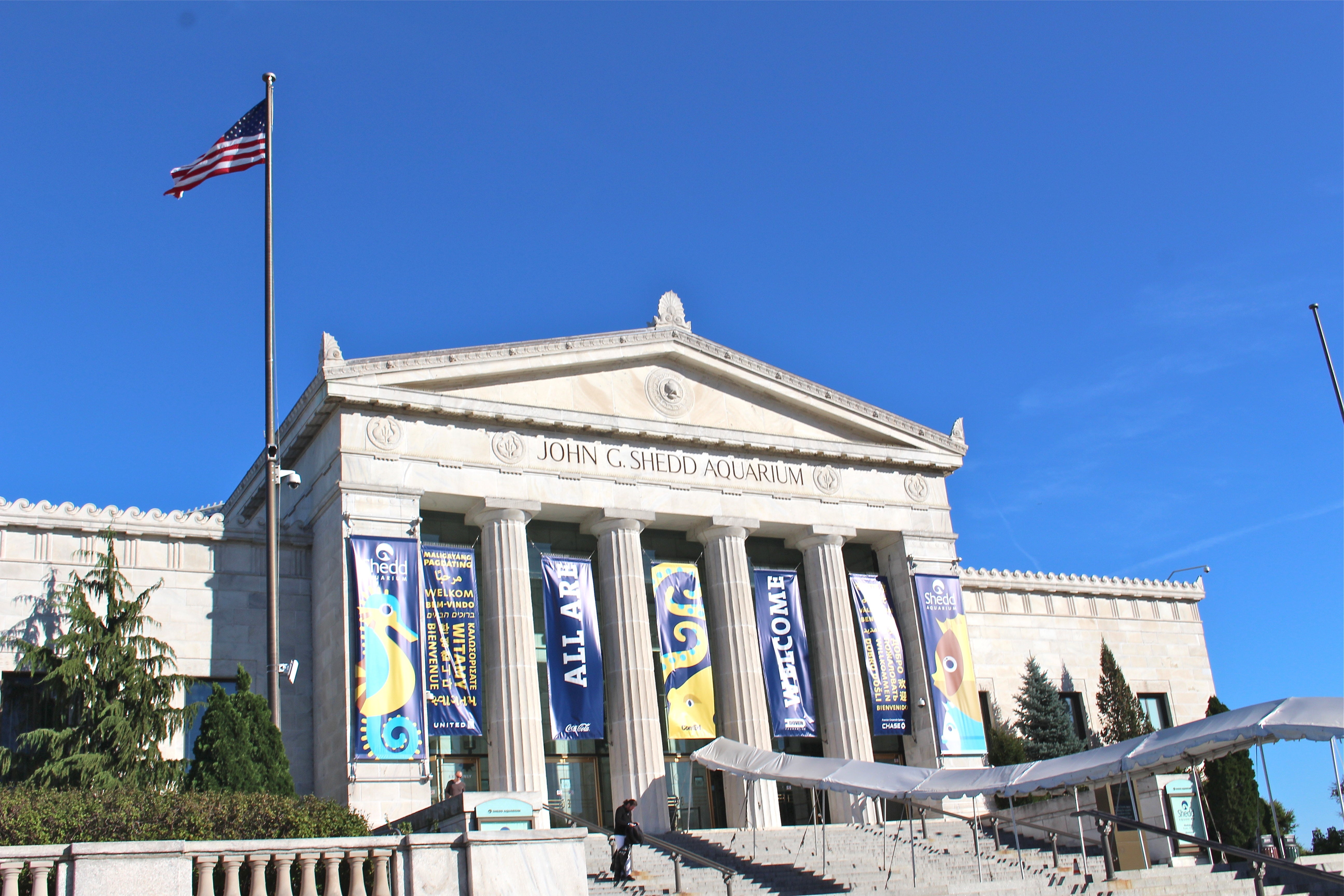 This isn't just any aquarium. Shedd Aquarium is one of the world's largest indoor aquariums and is home to 32,000 animals including belugas, sharks, tarantulas, turtles, dolphins, penguin and frogs. The aquarium offers visitors an opportunity to touch the sting rays, sturgeons and sea stars and watch the beluga whales, sea lions, and dolphins during feeding time.
You can also enjoy great views of Chicago's skyline from this part of town.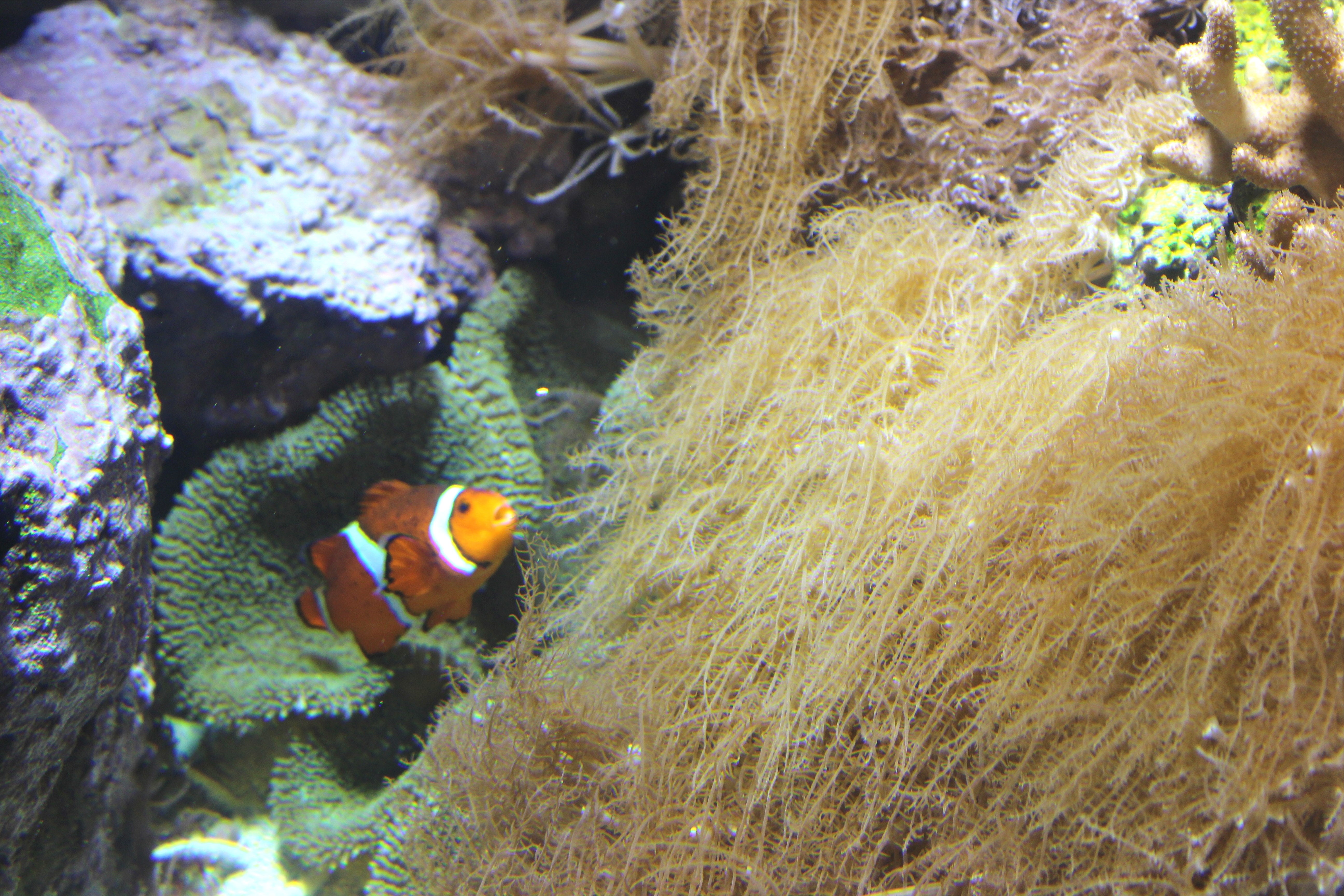 The above attractions are covered in the Chicago CityPASS which offers 53% discount on entry prices plus VIP entry at most attractions so that you can skip the queues.
6.For the Magnificent Mile
Walk Chicago's famous The Magnificent Mile which offers something for everyone. From five-star hotels to upscale and purse friendly restaurants plus luxury and high street fashion stores. This strip is also home to historic Chicago landmarks such as the Chicago Water Tower and John Hancock Center (now 360 CHICAGO).
7.For the Suburbs
Or the 'Burbs as they say…
Venture out of the city and experience the wonderful communities of Chicago, there are over 77 of them!
Logan Square is known as Chicago's hipster haven and it is the perfect area for cheap eats. For traditional American fare try Bang Bang Pie shop, a rustic bakery which specialises in grits, biscuits and the best pies you'll ever try. The Chicago Greetings Tour mural is also located in Logan Square, close to California station, for that postcard perfect shot.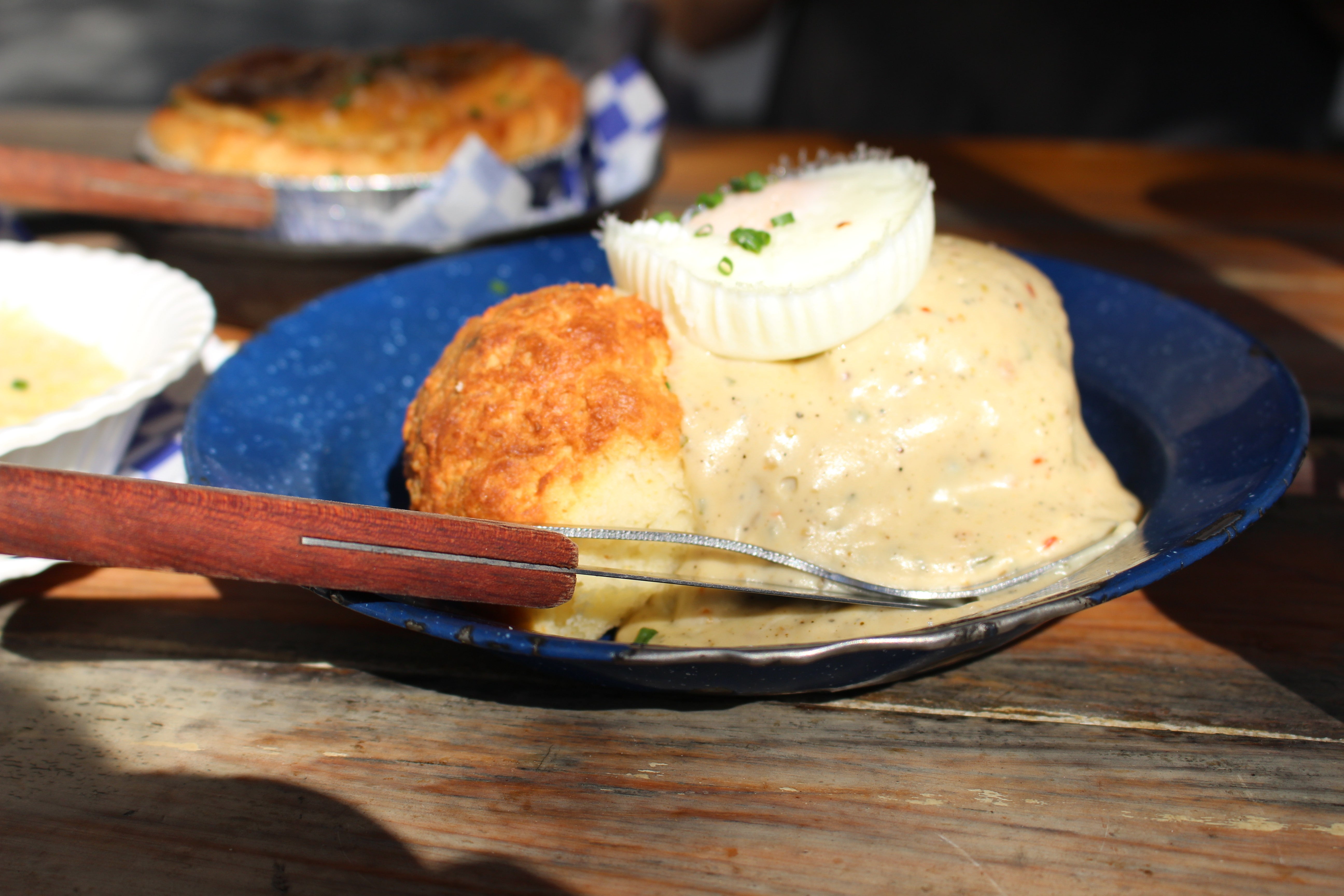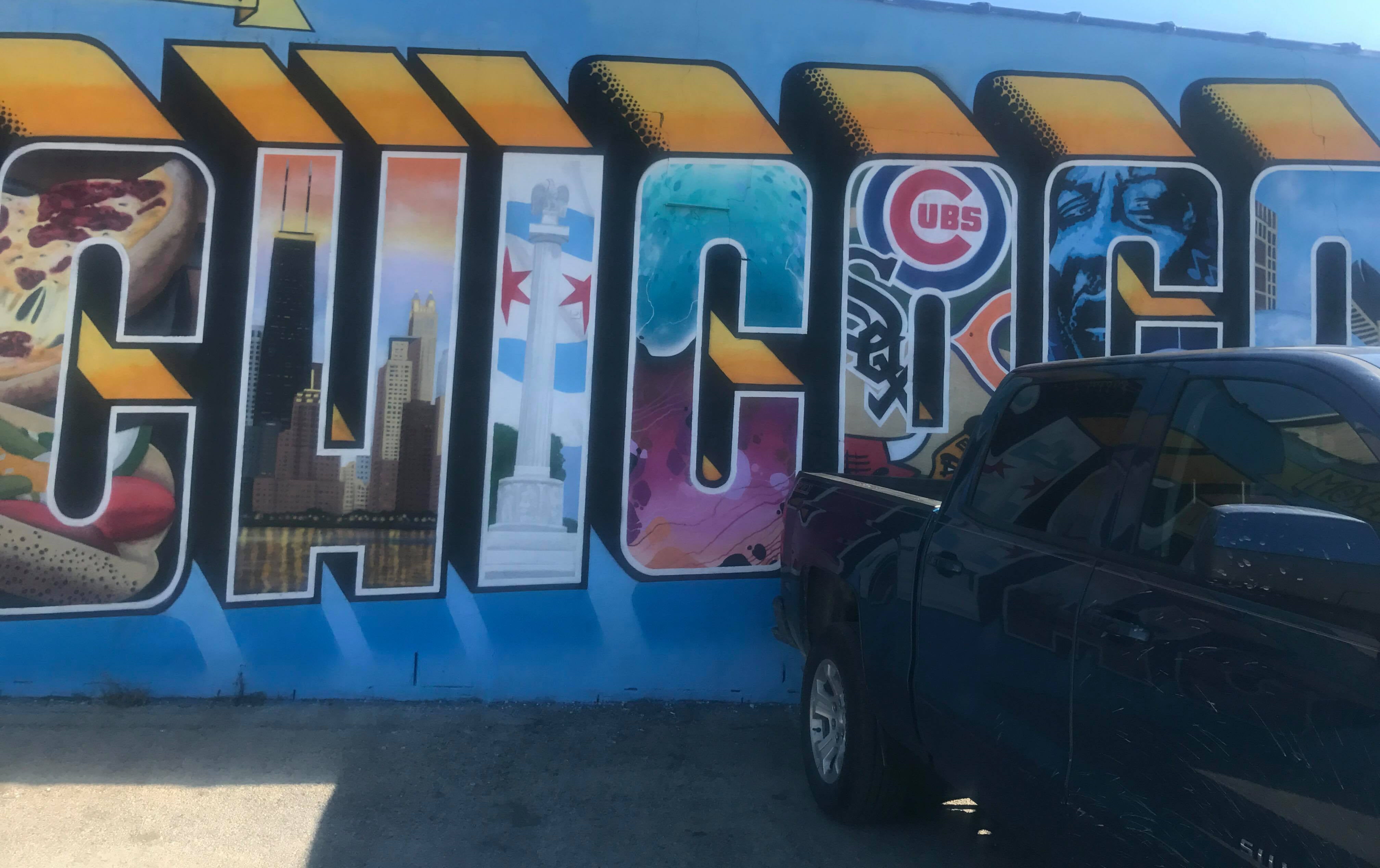 Wicker Park is close to downtown Chicago and a great spot if you are looking for live music, buzzing nightlife and top-rate food, as this area is home to some of Chicago's most sought after tables. If you're a shopper then you'll love this part of town for its independent boutiques and vintage shops.
For a quiet and calm hideaway – Lincoln Park is the answer. As well as beautiful scenery, Lincoln Park is home to Lincoln Park Zoo which is one of few free entry zoos in the country. While your there take time to check out Lincoln Park Observatory and Cultural Center.
8. For the bars in Wrigleyville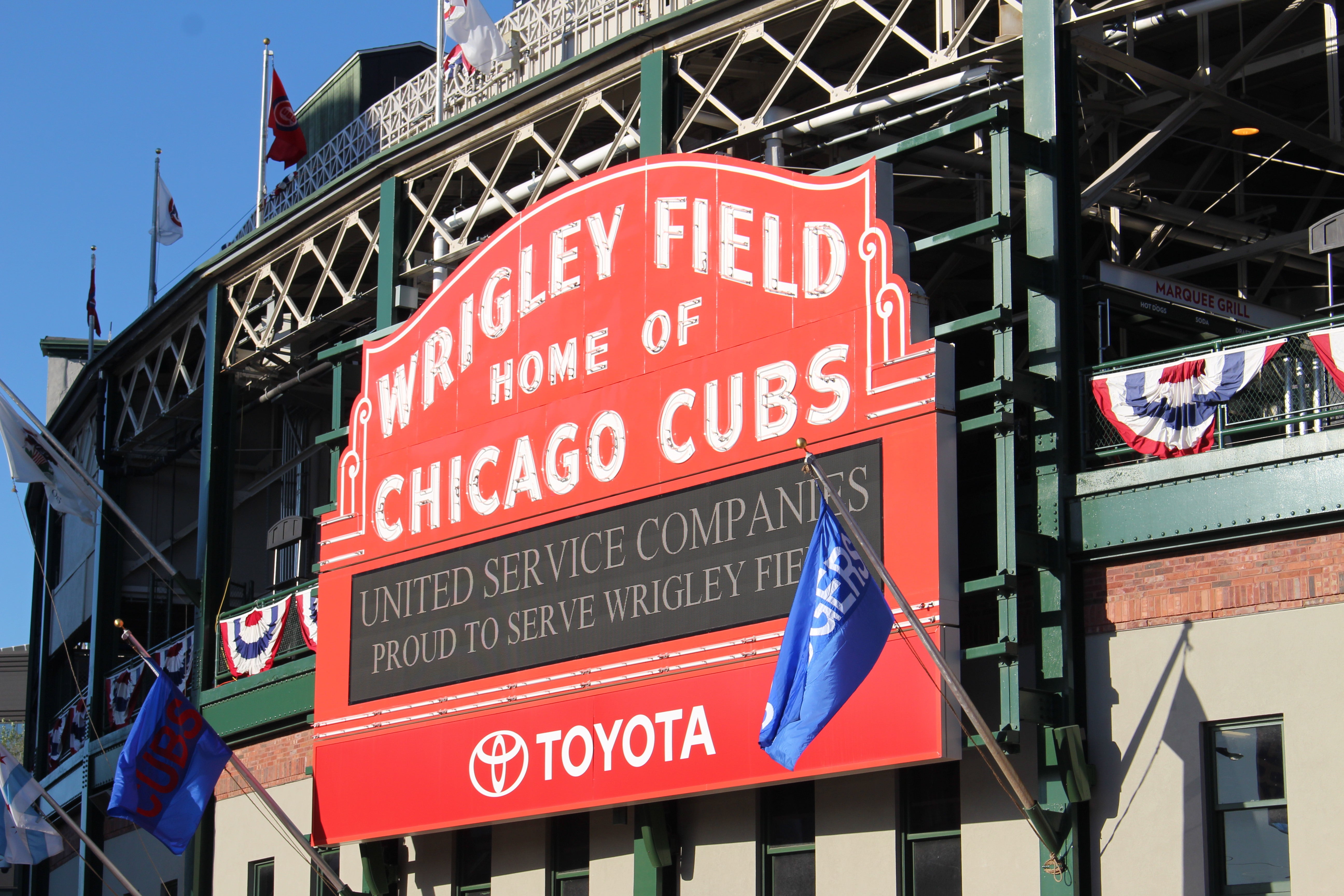 If you are visiting during baseball season and can't make it to a game then head down to Clark Street and soak up the atmosphere in the Wrigleyville bars.
There's the iconic Cubby Bear for live music and day drinking and Casey Moran's for five full service bars – so you'll never struggle to get served – plus a beer garden and rooftop.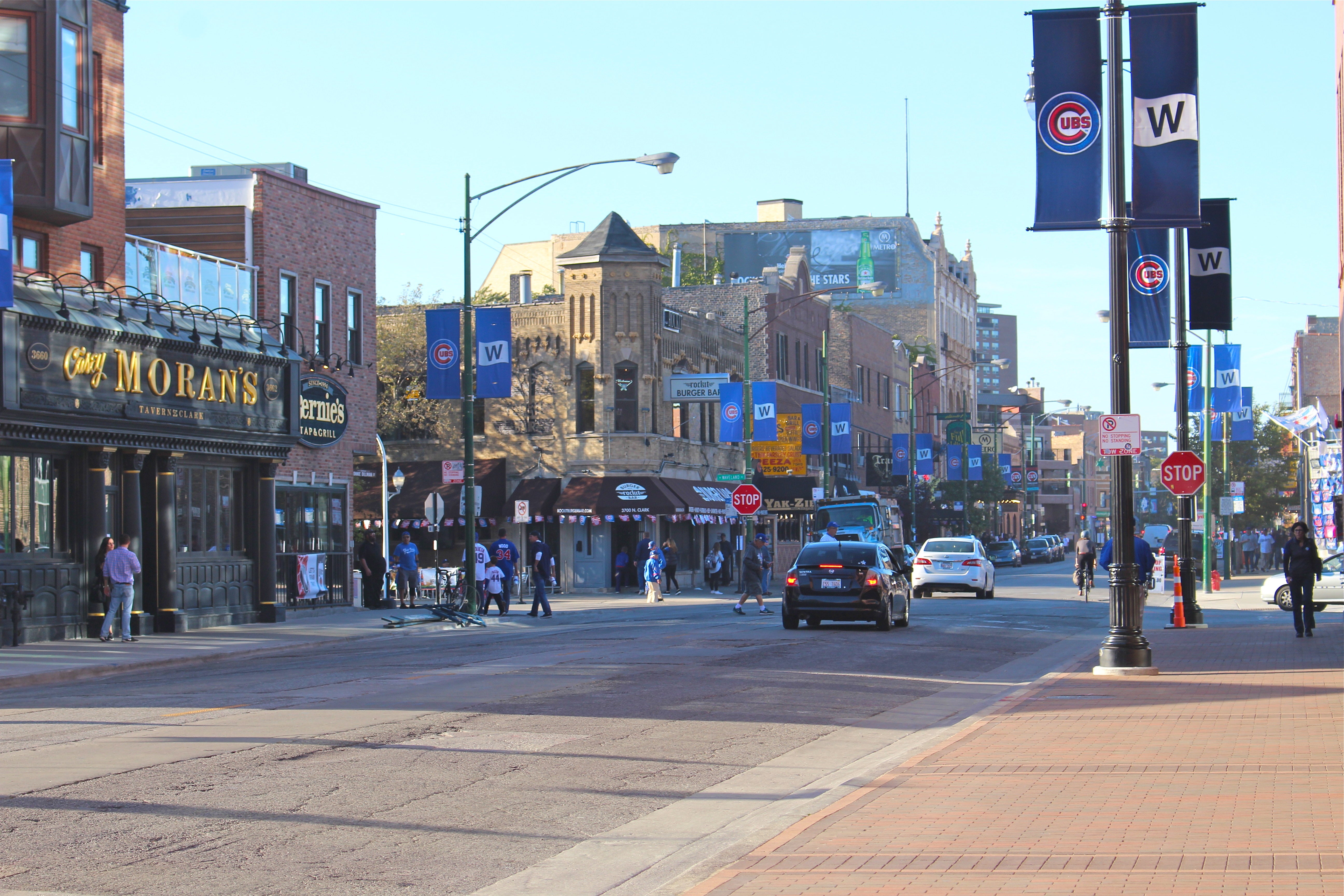 Check out Sluggers World Class Sports Bar for over 30 TVs, 10 6ft projection screens and a sports area with batting cages, air hockey, skee ball and a pop-a-shot basketball toss. Be prepared for rowdy crowds but unbeatable atmosphere you won't find elsewhere in the city.
9.For The Bean
During a visit you must get that all important photo next to the Bean in Millennium Park. The Cloud Gate Sculpture (aka The Bean) is made of 168 highly polished stainless steel plates and offers a great reflective view of the beautiful Chicago skyline. It's free to visit and best to go before 5pm between Monday to Thursday when it's less busy.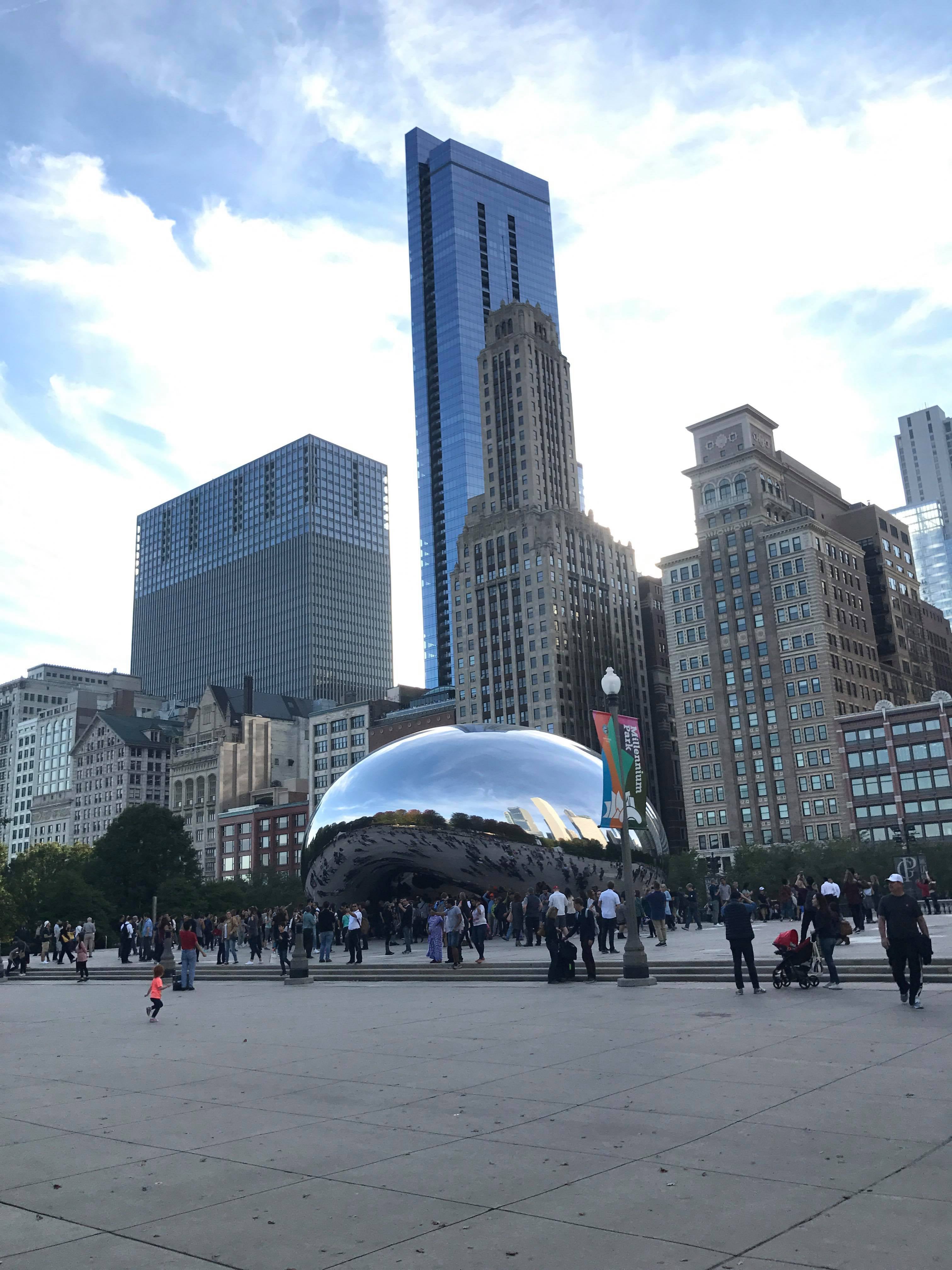 10.For the beer and cheese in Milwaukee
Just a two-hour drive, train or bus ride away is Milwaukee, Wisconsin. Squeeze in time for a day trip – especially you are a beer or cheese lover – and tick off another state.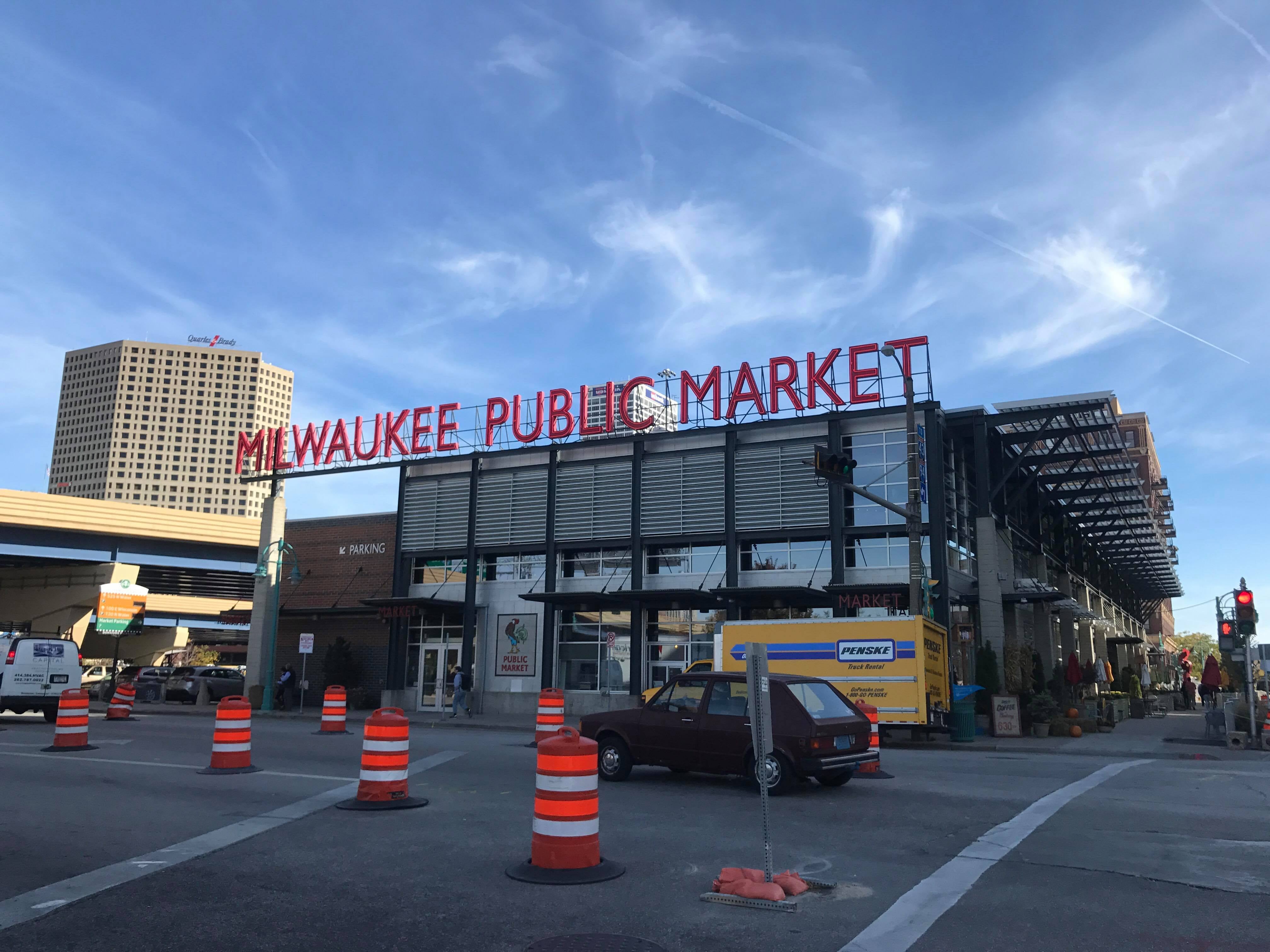 Milwaukee Public Market is the perfect place for a gourmet feast with its large selection of local vendors, food counters, restaurants, bakeries and even a wine bar. You can't leave Milwaukee without tasting cheese curds – these mouthwatering delights are best enjoyed breaded and fried. You won't look at cheese the same way ever again!
Visit the home of PBR as Pabst Milwaukee Brewery and Taproom is located in downtown Milwaukee. Take a stroll to Best Place at the Historic Pabst Brewery where you can learn about the history of Pabst.
Stop by Milwaukee's spy bar – Safe House – located down an alley way with an unassuming entrance. You'll need a password to get in though but don't worry if you don't know it though. All will be revealed after completing a task on arrival!
Milwaukee is home to a great selection of breweries which offer tours, but if you are looking for a tour which offers a generous amount of beer and will have you doubled over with laughter then go to Lakefront Brewery.