This time last year, the Syrian Regime Forces launched their final assault on opposition-held east Aleppo. Referred to as a giant graveyard, Aleppo turned into a ghost town as its residents were bombed and starved to death
One year on, and our news feeds have been filled once again with images of severely malnourished infants who are facing intense bombardment, but this time it's not Aleppo. It's Eastern Ghouta.
Just a tiny summary on the situation for those who may not be aware. Eastern Ghouta has been under intensive siege by Syrian Government forces for the last four years, and in recent months, the siege has tightened. This means that it is impossible for residents to leave the city or receive any food and medicine from outside. The situation is dire and half of those trapped inside the city are children, 11% of whom are suffering from malnutrition. As the winter months start to hit hard, the number of children dying of malnutrition will increase.
If these acts of evil have been repeated, then I'm sure acts of love and compassion can too.
This time last year I wrote a blog post talking about ways we could collectively help the people of Aleppo. This appeal grew to become our most successful appeal to date. Over half a million pounds were raised in a matter of months and we were able to provide relief for thousands of families in Aleppo and even helped them rebuild their lives after they were forced to leave the city
Our staff in Syria are delivering food aid and fire wood to the most desperate families in Eastern Ghouta. There are around 400,000 people trapped inside the city and only with further funds can we can reach out to more of Ghouta's most vulnerable.
If you have the means to donate money, a donation of £30 can pay towards a basket of food for a family living under siege in Ghouta.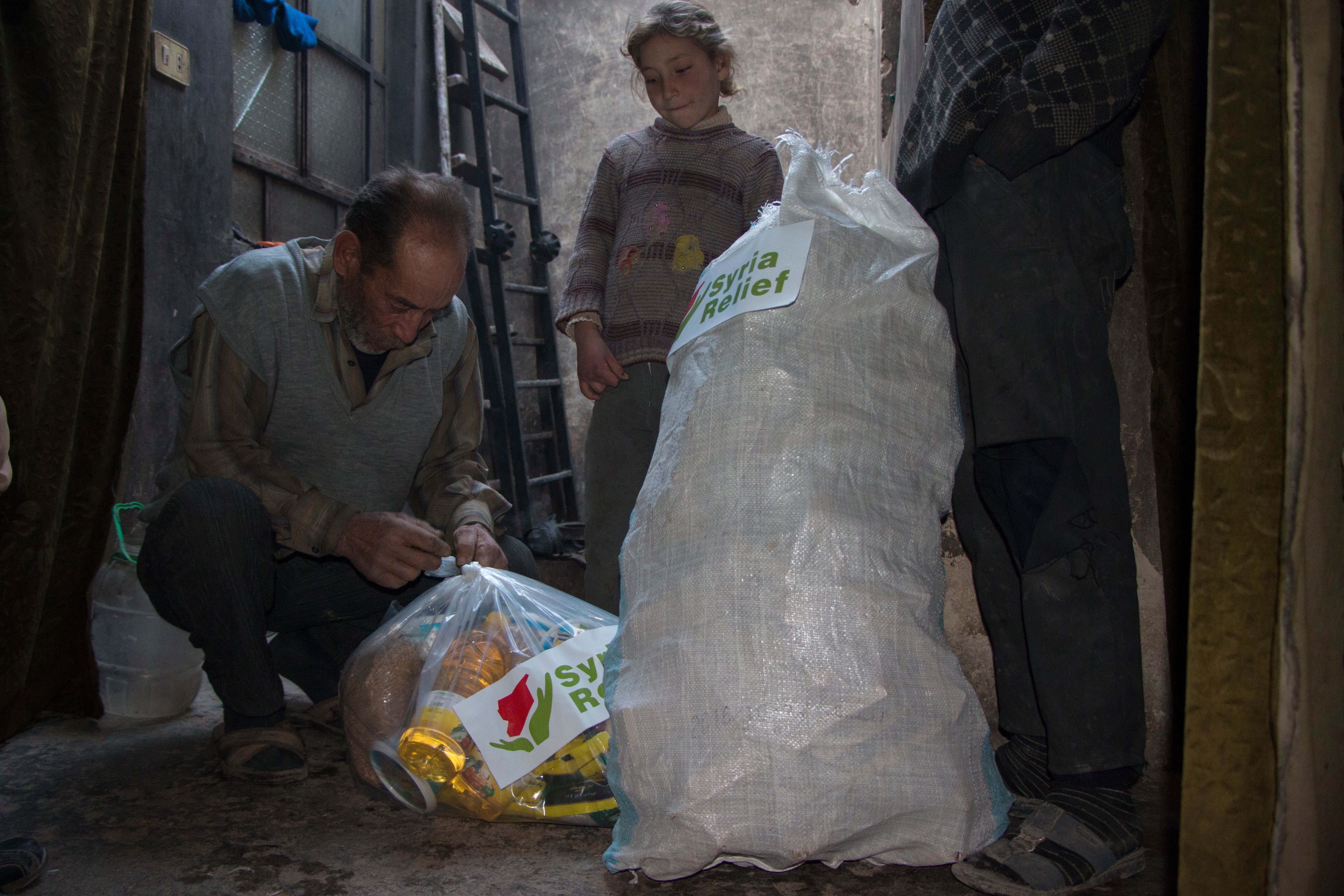 I know we are often financially stretched during the Christmas season, so if you cannot donate, please try and share this post and maybe it could reach someone who can.
In the infamous words of Bob Marley;
"The people who were trying to make this world worse are not taking the day off. Why should I?"
Let love prevail once again this year, and lets help the starving in Eastern Ghouta, just like we did for the people of Aleppo this time last year.