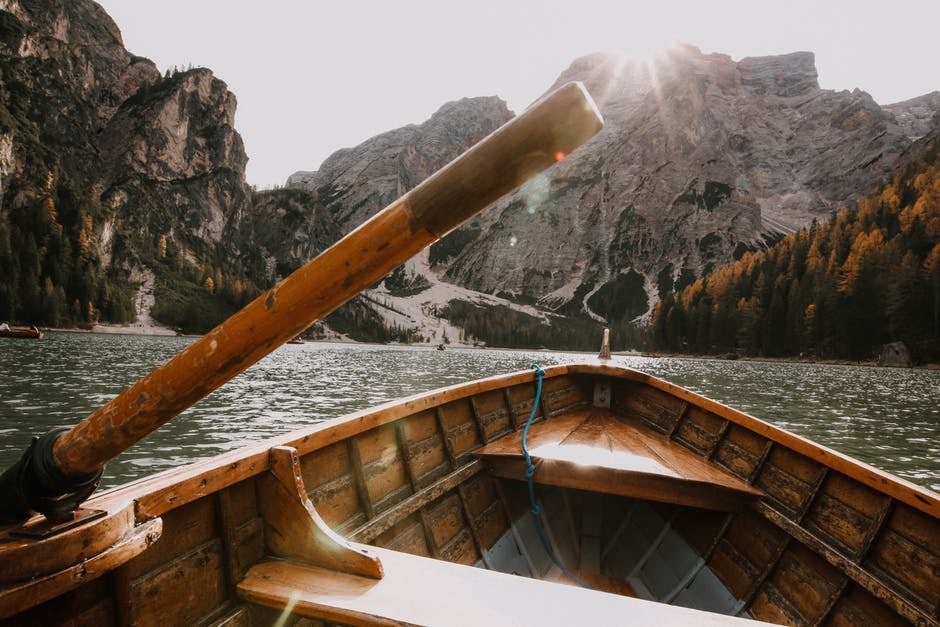 A Round-The-World (RTW) trip may be on the bucket list for each one of us. Yet, traveling itself can be an expensive hobby. While the cost of traveling can vary depending on how frugal you are, the general consensus is that the average RTW trip will set you back by at least £15,000 to £25,000. That is a lot of money and is definitely not something I could afford.
So how exactly do thousands of people travel the world each year? Booking early or avoiding tourist traps can only help save so much. In order to understand this, I talked to my good friend Linda Burrington. She likes to call herself the "middle class world traveler" and in the past ten years, Linda has traveled to over 43 countries. Linda tells me that she dreams of crossing the 100 mark by the time she turns 50 in another fifteen years from now.
Working holidays
This is by far the most attractive option for those of us in the first world. Linda's first few years of travel were spent in the United States and Australia where she worked part-time jobs that funded her stay. If you are a UK citizen under the age of 30, then you are eligible for working holidays across the EU as well as in countries such as Australia, New Zealand, Canada, Japan, Taiwan, Singapore and the US.
Linda tells me that depending on the kind of job skills you have, you could possibly make more in many of these countries than in the dear old Blighty. Countries like Australia and the US have lots to offer in terms of things to see and experiences to partake in. You could even do an entire RTW just traveling to countries that offer a working holiday visa to British citizens. It is however important to note that the rules are more stringent in countries like the US compared to others like Australia.
TEFL instructor
English is perhaps the biggest export from the UK to the rest of the world. It is quite fitting then that your native proficiency in the language could help fund your trip to countries where English is still not commonly spoken. TEFL courses can cost anywhere between £99 and £419 and opens you up to a range of English language teaching job opportunities in countries like China, South Korea and Vietnam in Asia as well as many Latin American countries like Colombia, Nicaragua and Mexico. Linda however points out since this is not a working holiday visa, you may have to secure a job in one of these countries before you hop on a flight.
Remote jobs
While working holiday visas and TEFL jobs help fund your trip, they can also restrict your freedom in terms of travel. Countries like the US and Australia are massive and securing a job in one part of the country can make it difficult for you to explore the other areas of the country. A better alternative would be to find a job where you can work remotely. If you are a writer, digital marketer or a web designer, you may find it easy to get a job where you work remotely. There are a number of job portals that specialize in opportunities that allow for remote working.
Start your own lifestyle business
If everything else fails, start your own business. This may seem intimidating at the outset, but we are not talking startups here. There are a number of legitimate ways to make money online and you could take up such opportunities to fund your travel. Arbitrage businesses that involve buying products cheap and selling them for a premium is one of the most popular lifestyle business opportunities.
You could, for instance, buy domains or even established websites that are for sale on marketplaces like Flippa or Exchange by Shopify, refurbish them with better design or marketing, and put them back for sale at a higher price. You could also buy academic books during the off-season, stock them in a leased warehouse and put them back on sale when schools open. These are business opportunities that can bring in around $1000 or $2000 a month at scale and help fund your travel. Linda says she has a successful consulting career where she helps connect businessmen in the countries she visits with her own business acquaintances in the UK and the US.
Admittedly, opportunities as this is not as easy or straight-forward as the other options listed in this article. For one, you may be required to start working on this business before you even start planning your travel. Also, you could be investing your money into setting up a business; money that could have been spent on your travel instead. These issues make this option relatively unpopular. But regardless of what option you pick, the fact is that it is possible to travel the world without losing your savings and that is ultimately what you should be working towards.