Theresa May has been told to stop "bending over backwards" to please "bully" Donald Trump in the wake of his decision to officially recognise Jerusalem as Israel's capital.
The US President's move was widely condemned on all sides of the House of Commons on Wednesday as MPs warned it could "fatally" damage the peace process.
Foreign Office minister Alistair Burt said the UK disagreed with the decision as it was "unhelpful in terms of prospects for peace in the region".
However Emily Thornberry, Labour's shadow foreign secretary, demanded the British government distance itself further from President Trump.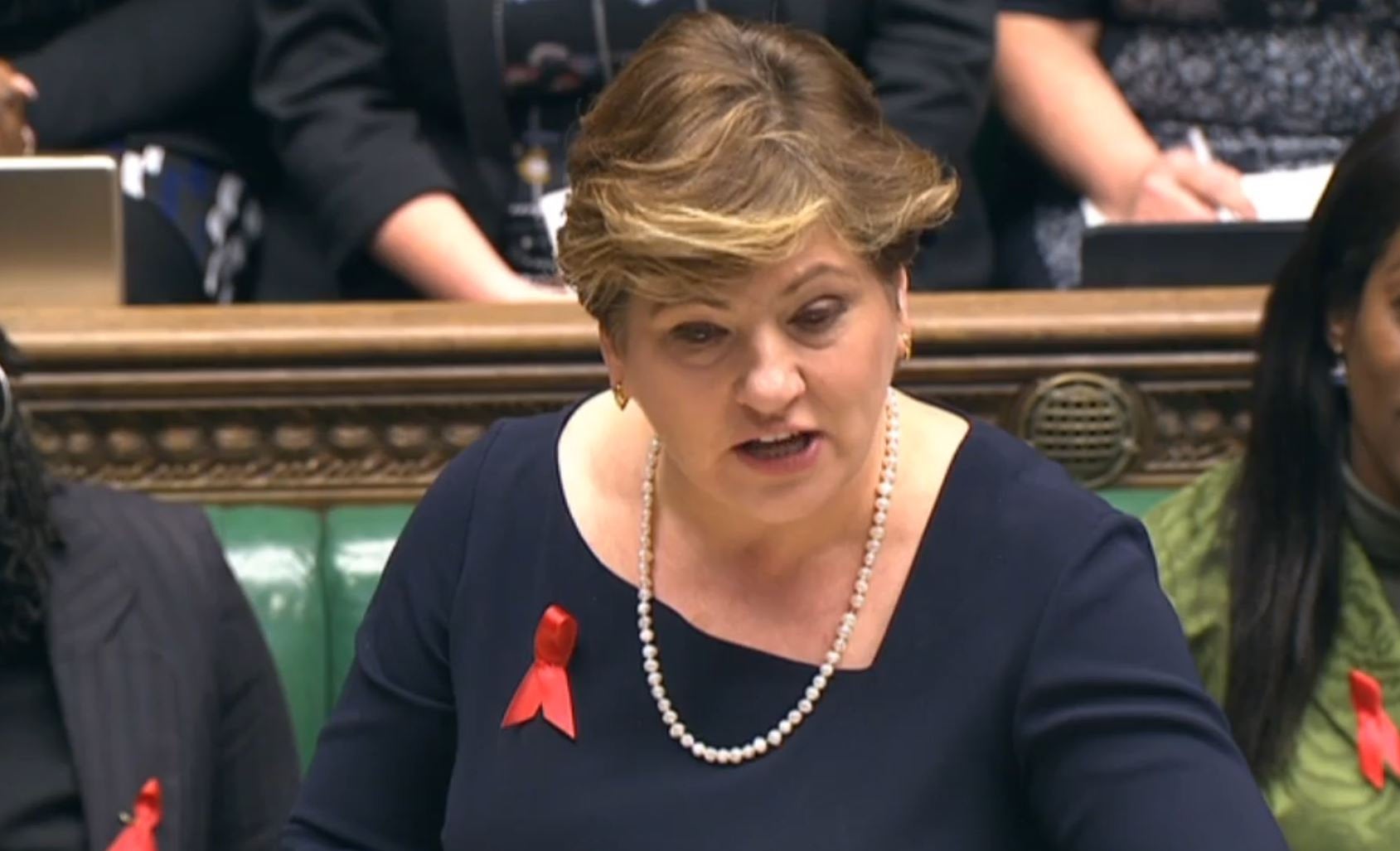 Thornberry said the US decision to move its embassy to Jerusalem delivered an "absolute hammer blow" to hopes of a peace accord in the region.
"The sheer recklessness of that decision needs no debate. Donald Trump is not crying fire in the theater. He is deliberately setting fire to the theater," she said. "Then he has the unbelievable cheek to claim he is doing this to move forward the peace process when in reality he is setting it back decades."
She added: "When will the government admit they have got their strategy with Donald Trump totally wrong? They told us holding his hand and hugging him close and indulging him with the offer of a state visit was the best way to wield influence and shape his policies. But on Jerusalem as on so many other issues before they have been made to look like fools. Weak, ignored and entirely without influence.
"Bending over for a bully only encourages that behaviour. What our country needs and what the world needs is British government prepared to stand up to him."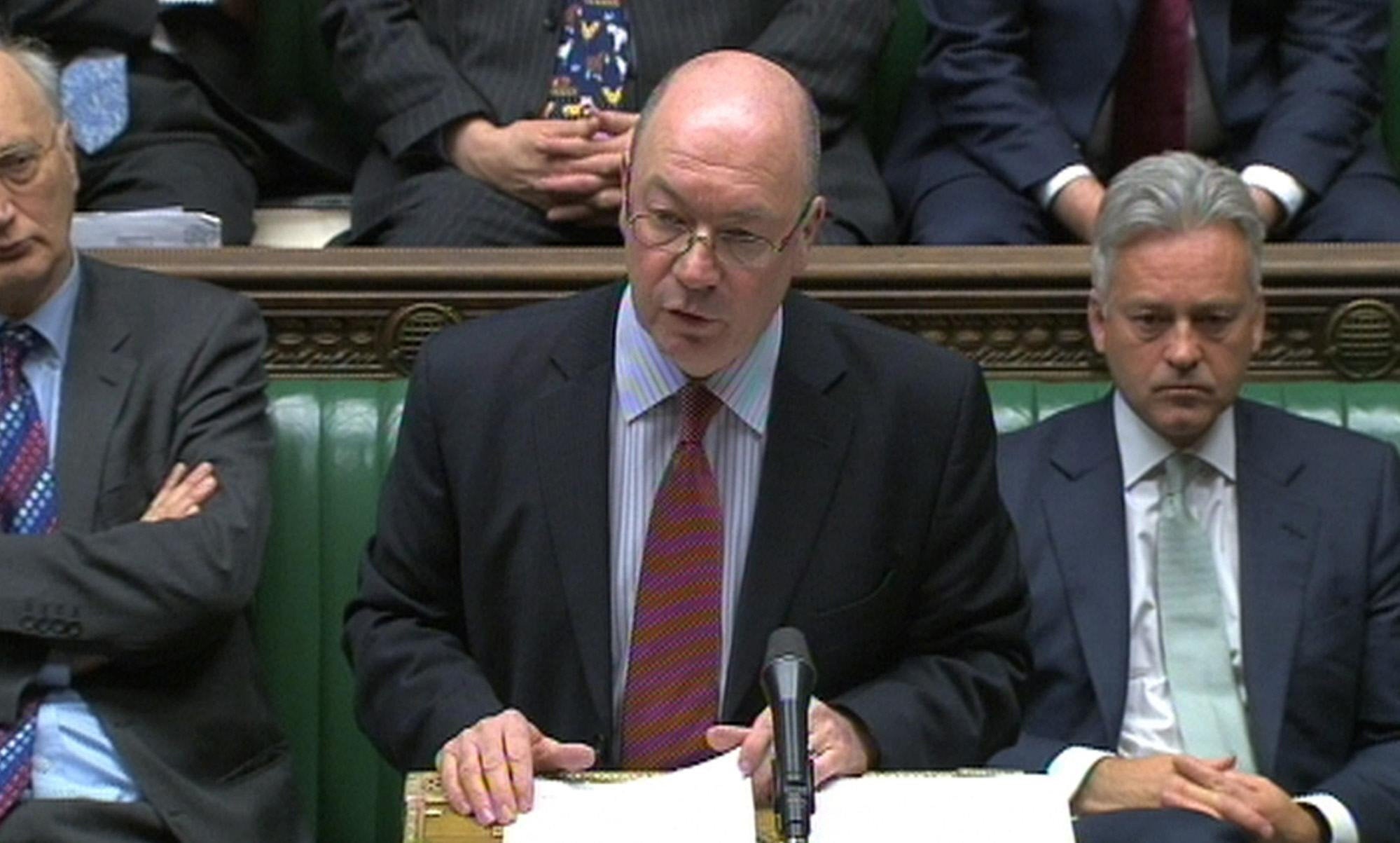 In response, Burt said the UK's relationship with the US was "very deep" and would last for "centuries, regardless of leadership".
Labour MP Richard Burden warned the decision had "fatally undermined the US' credibility" in the region.
Former Conservative cabinet minister David Jones said it would be seen as American "acquiescence in Israel's illegal programme of settlement on the West Bank".
And the SNP's Chris Law said President Trump was "reckless and wrong" and had "thrown the entire peace process in to jeopardy".
MPs from across the Commons said the UK should respond to President Trump's move by recognising the state of Palestine. Several also renewed calls for the government to cancel President Trump's invitation to visit Britain on an official state visit.
In a statement yesterday, the prime minister said she disagreed with President Trump's decision to move its embassy to Jerusalem and recognise Jerusalem as the Israeli capital. "We believe it is unhelpful in terms of prospects for peace in the region. The British Embassy to Israel is based in Tel Aviv and we have no plans to move it," she said. "In line with relevant Security Council Resolutions, we regard East Jerusalem as part of the Occupied Palestinian Territories."
Palestinians see President's Trump's move as a decision to side with Israel on one of the most sensitive issues in the conflict. They see east Jerusalem, which Israel captured in 1967, as their capital.
Announcing his decision on Wednesday, Trump said it was designed to be "the beginning of a new approach to conflict between Israel and the Palestinians".
"We cannot solve our problems by repeating the same failed strategies of the past," he said.
Palestinian leader Mahmoud Abbas said President Trump has destroyed his credibility as a Middle East peace broker, describing his decision as "a declaration of withdrawal from the role it (the US) has played in the peace process".
But Israel's prime minister Benjamin Netanyahu said his country "profoundly grateful", adding that President Trump's announcement marks a "historic day" and is an "important step towards peace".
Hamas called on Thursday for a new uprising against Israel. "We should call for and we should work on launching an intifada in the face of the Zionist enemy," the Islamist group's leader Ismail Haniyeh said in a speech in Gaza.