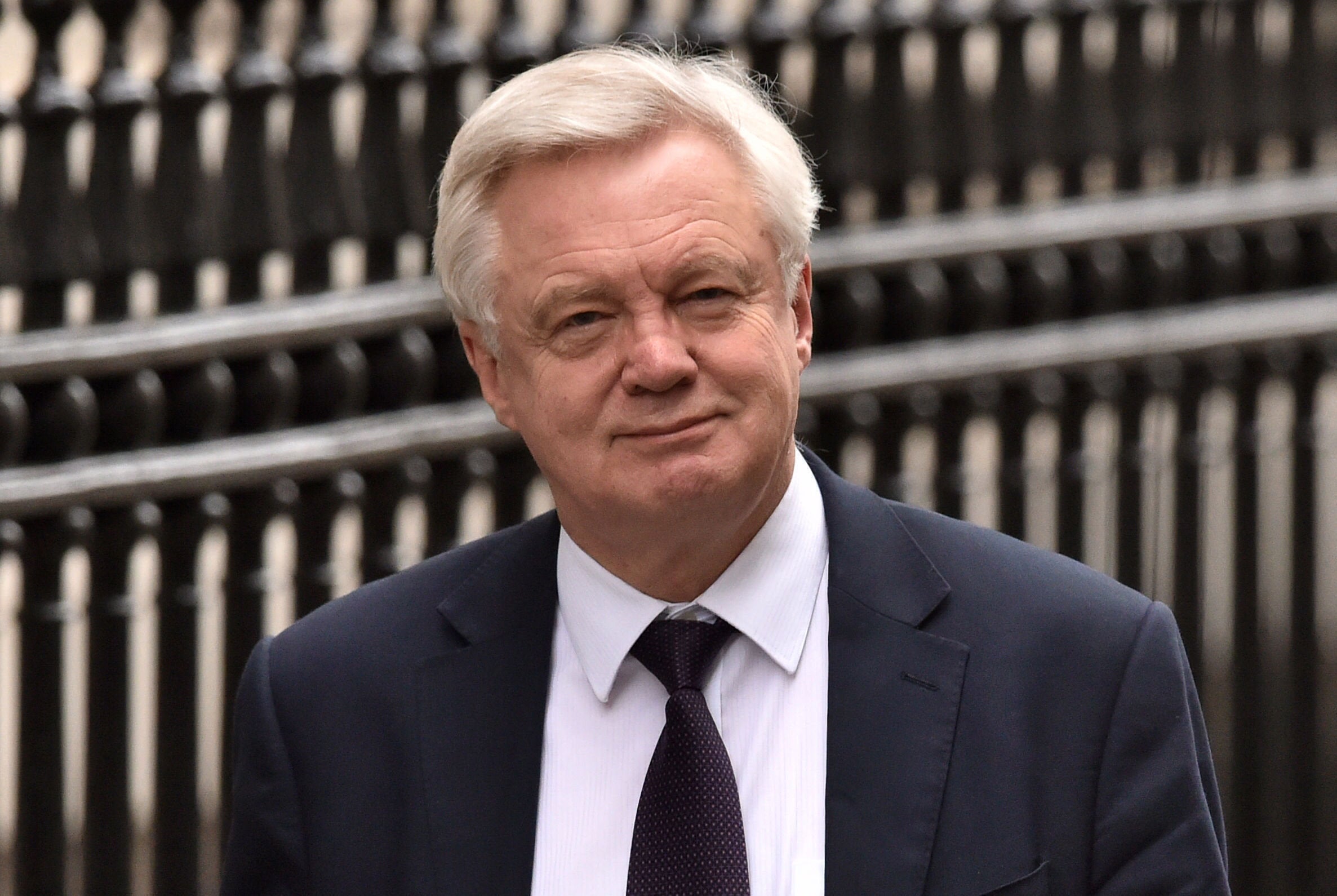 Tory and DUP MPs have spared David Davis' blushes by blocking claims he did not honour instructions to hand over the work the Government had carried out on the impact of Brexit.
Conservatives on the Brexit Select Committee decided Davis did comply with Parliament's demand to give MPs the Government's analysis of how leaving the EU will impact on 58 sectors of the economy.
Labour, Lib Dem, SNP and Plaid Cymru MPs all voted against, but the 10 Tory MPs on the committee along with Sammy Wilson from the DUP all backed the Brexit Secretary.
Yet while Davis will be relieved to have cleared this obstacle, he is still facing claims he misled Parliament by first claiming – and then denying – detailed impact assessments exist.
Committee member Pat McFadden, Labour MP for Wolverhampton South East, told HuffPost UK: "This was a vote along party lines. It was the majority view, but it was not unanimous.
"It is extraordinary if the Government is approaching the biggest decision the country has made in decades without carrying out detailed assessments of the impact on the economy."
The Government agreed on November 1 to hand over the documents, after Labour brought a motion to the Commons forcing its hand.
When the 850 pages of work were handed over last week, Davis told MPs he had held back any information that is "commercially, market and negotiation sensitive."
That prompted anger from MPs, who felt the Government had not honoured the Commons motion in full.
The matter was complicated further today when Davis told the Select Committee "no sort of systematic impact assessment" had been done on various key sectors of the economy – seemingly contradicting his comments in October that such documents existed and went into "excruciating detail".
That led Labour MP David Lammy to describe Davis as "mendacious, conceited, vain, duplicitous, wholly unfit for office" and should resign.
Lib Dem MP Vera Hobhouse said Davis' comments revealed the government had "no idea what their Brexit plans will do to the country".
"Whether it's through incompetence or insincerity, David Davis has been misleading Parliament from the start," she said.
SNP MP Pete Wishart also told the Commons the government could be in contempt of Parliament over the release of Brexit papers.
Commons Speaker John Bercow told MPs he would wait for a report from the Brexit Committee before deciding if any action should be taken against Davis.
The resolution agreed by the Brexit Committee this evening read: "That, in view of the statement that no impact assessments have been undertaken, the Committee considers that the Government's response to the resolution of the House of 1 November has complied with the terms of that resolution."