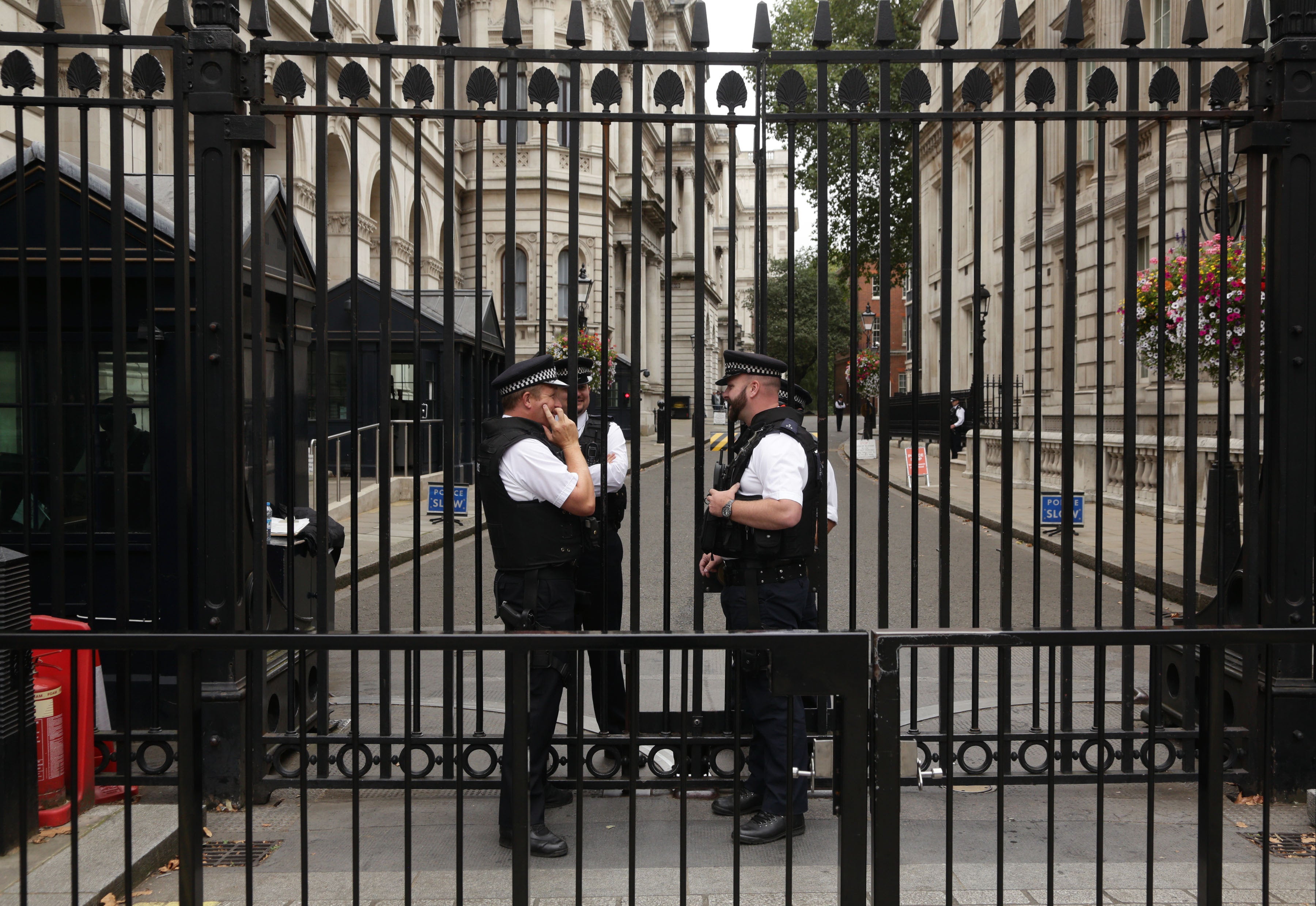 An alleged plot to blow up the gates of Downing Street and assassinate Theresa May was foiled by security officials, it has been reported.
The Daily Mirror, Sun and Telegraph stated two terror suspects charged earlier on Tuesday by the Metropolitan Police had been planning an attack on No.10.
In a statement, the Met said Naa'imur Zakariyah Rahman, of North London, and Mohammed Aqib Imran, from Birmingham, were arrested during raids in London and Birmingham last week.
They have been charged with preparation of terrorist acts and are both due to appear in court in Westminster on Wednesday, the Met said. The statement made no reference to the alleged target.
After the first wave of online reports, Sky News also claimed, citing sources, that police had foiled a plot to kill May.
The Met declined to comment on those claims now that the case was before the courts.
Sky's report said police believed there was a plan to launch an improvised explosive device at Downing Street and, in the chaos that ensued, attack and kill May.
Sky's Crime Correspondent Martin Brunt said: "I understand that the head of MI5, Andrew Parker, briefed Cabinet ministers today, such is the seriousness of what they believed they have uncovered.
"It is in essence an extreme Islamist suicide plot against Downing Street."
The men were arrested last week following a joint operation by MI5, the UK's counter-terrorism security service, and police.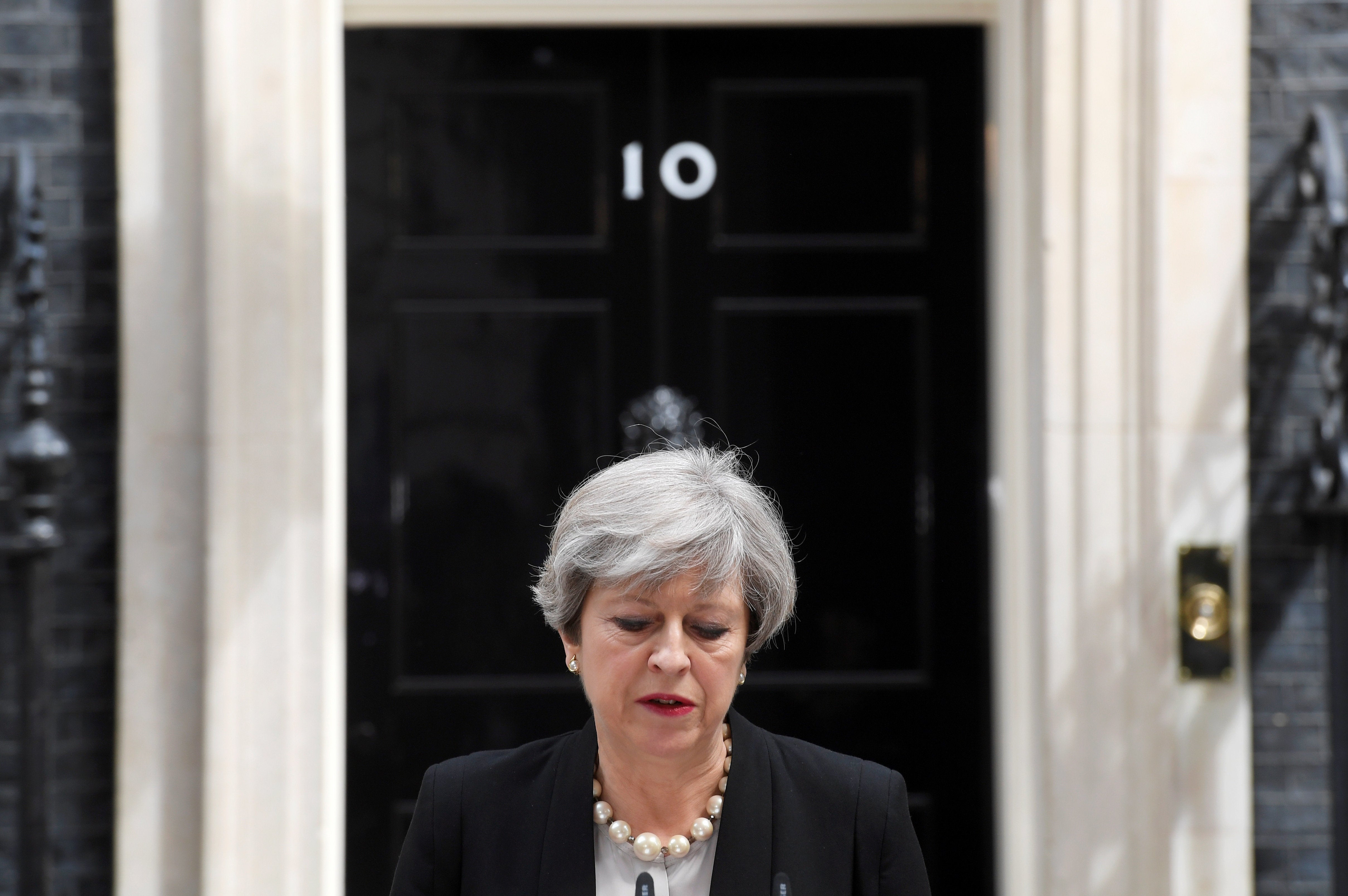 The force said Rahman, aged 20, had been charged with preparing acts of terrorism and assisting Imran in planning, while Imran, 21, was charged with preparing acts of terrorism.
A total of nine terrorist attacks have been prevented in the UK in the past year, the director general of MI5, Andrew Parker, told the Cabinet on Tuesday.
Parker released the information as an investigation into the security services and police following a string of terror attacks in Britain last year was published.
The official review found Manchester Arena bomber Salman Abedi was a former "subject of interest" and it is "conceivable" the attack "might have been averted had the cards fallen differently".