Dublin would find it "impossible" to agree to any Brexit deal until the UK provides an "absolute concrete commitment" that there will be no hard border between the Republic of Ireland and Northern Ireland, the Irish European affairs minister has said.
Helen McEntee said on Monday morning that while "progress" had been made on the crucial issue in the last 48-hours, a final agreement was not yet ready to be signed.
She told BBC Radio 4′s Today programme: "I certainly think that we are making progress. A huge amount of work has been done over the weekend.
"Unfortunately I don't think that we will have an absolute final text that we will be able to approve."
The Irish cabinet met this morning and had been due to consider a final agreement.
McEntee said that Ireland was "not looking to veto anything" when it came to a Brexit deal and wanted to "move on to phase two" of the talks which will focus on a future UK-EU trade deal.
But she added: "It is absolutely Impossible to us to allow the negotiations to move on to phase two when we don't have an absolute concrete commitment from the UK government we will not have a hard border on the island of Ireland."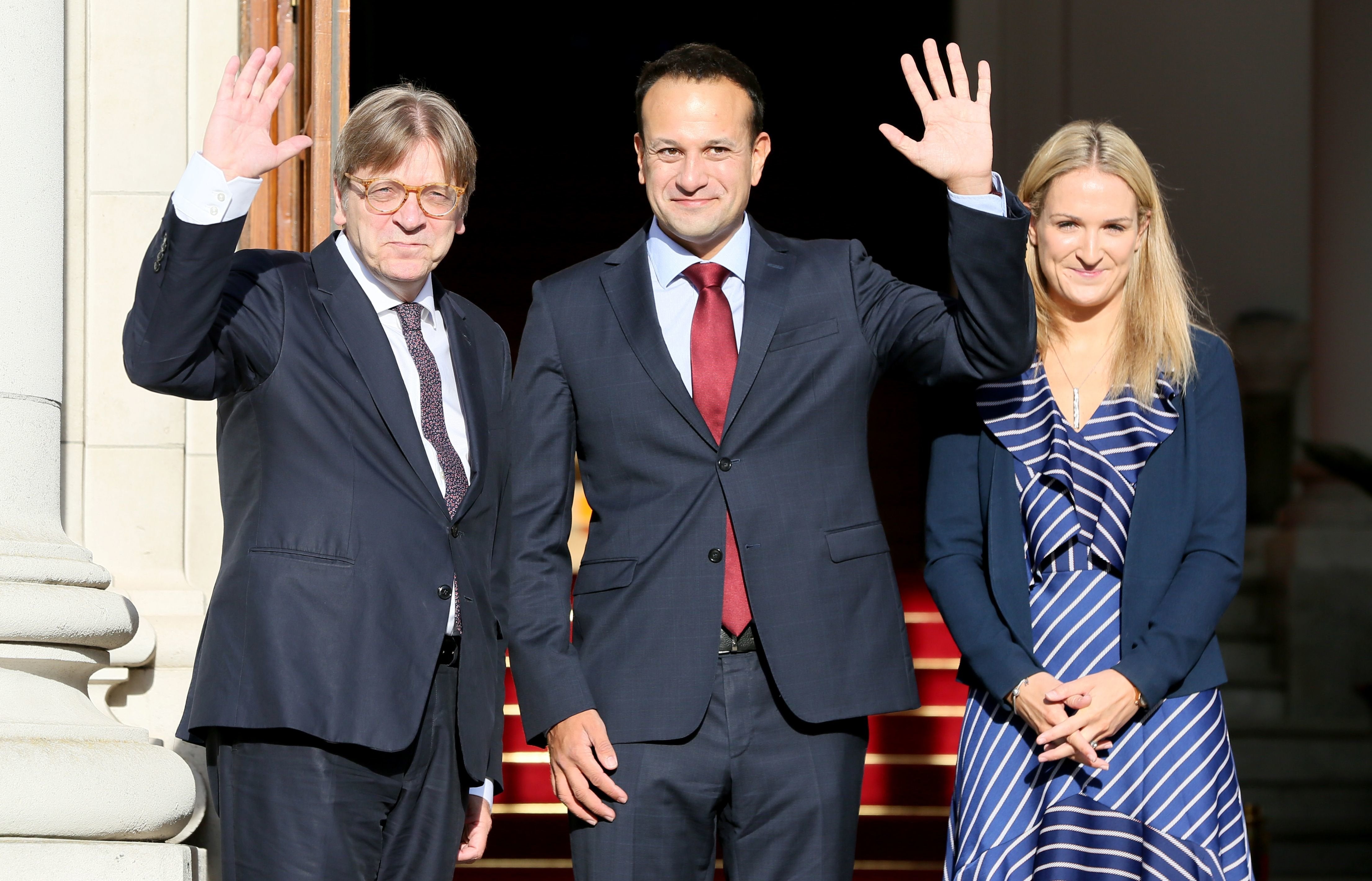 Theresa May is set to meet key EU figures for crunch talks later today which could determine whether she is able to secure a Brexit deal.
The prime minister will meet European Commission president Jean-Claude Juncker and Donald Tusk, the president of the European Council.
The meeting in the Belgian capital marks the deadline set by Tusk for May to come forward with an improved offer on the terms of Britain's withdrawal.
Without it, Tusk has said he will be unable to recommend EU leaders give the green light for the second phase of negotiations – to include talks on a free trade agreement – to begin at their summit on December 14 and 15.
Downing Street sought to play down the significance of the encounter, describing it as a "staging post" on the route to the full gathering with the other 27 leaders in the middle of the month.
"With plenty of discussions still to go, Monday will be an important staging post on the road to the crucial December council," a government spokesman said.
However her room for manoeuvre appears to be limited, with hardline Brexiteers urging her to walk away from the negotiating table altogether if EU leaders refuse to sanction the start of the phase two talks.
Health Secretary Jeremy Hunt urged Tory MPs to rally behind the Prime Minister, suggesting that without her there would be "no Brexit".
"The choice we face now is not between this Brexit and that Brexit, if we don't back Theresa May we will have no Brexit and she is doing an unbelievably challenging job amazingly well," he told ITV's Peston On Sunday.
While two sides appear to be moving closer on the UK's divorce bill and future citizens' rights, it is unclear whether they can bridge the gap on the Irish border – the third area where Brussels is demanding progress.
Tusk has made clear that the phase two talks cannot begin unless the UK can satisfy Dublin that there will be no return to a "hard border" between Northern Ireland and the Republic.