Theresa May has criticised Donald Trump directly for the first time after the President retweeted video propaganda produced by the UK's far-right 'Britain First' party.
In an unprecedented condemnation of the White House, No10 hit out at Trump's decision to share with his 43 million Twitter followers three inflammatory anti-Islam videos spread by Britain First's Deputy Leader Jayda Fransen.
"Britain First seeks to divide communities through their use of hateful narratives which peddle lies and stoke tension," the Prime Minister's official spokesman said.
"They cause anxiety to law-abiding people. British people overwhelmingly reject the prejudiced rhetoric of the far-right which is the antithesis of the values that this country represents: decency, tolerance and respect.
"It is wrong for the President to have done this."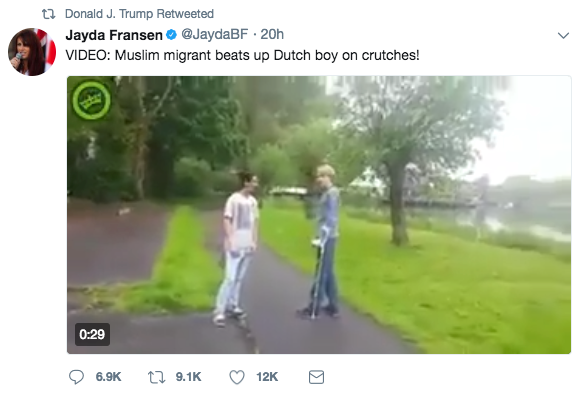 No.10′s condemnation came as Trump's press secretary Sarah Huckabee Sanders defended his actions.
"Whether it's a real video, the threat is real. His goal is to promote strong border security and strong national security," she said.
The PM spokesman's remarks, which are understood to have been authorised by May during a surprise trip to Iraq, mark a significant break with the PM's previous attempts to avoid direct criticism of the President.
May famously held hands with Trump when she became the first foreign leader to be invited to the White House after his inauguration in January.
She has strived to build a 'special relationship' with the President and invited him for a State Visit this year, although the trip has since been postponed following a huge backlash from MPs and the Speaker of the Commons.
When he unveiled his original travel ban on Muslims, she said that the plan was "unacceptable", without directly attacking the President.
And when Trump had attacked London Mayor Sadiq Khan after the London terror attacks, May had only sought to distance herself from her US ally.
But amid widespread anger in the UK at Trump's decision to legitimise Britain First, Downing Street took a much tougher line on Wednesday.
Labour leader Jeremy Corbyn had earlier tweeted his own strong condemnation of the President.
London Mayor Sadiq Khan said no one should amplify the far-right group's messages of hate.
Caroline Lucas, the joint leader of the Green Party, said: "The President of the USA has just retweeted a convicted British fascist."
Labour's Chuka Umunna renewed requests that Trump's invitation to visit the UK next year be withdrawn. "I don't think the president of the United States, a president that has not only promoted bigotry, misogyny and racism in his own country, I don't think he is welcome here," Umunna told Sky News.
"Somebody in his position, doing what he has done and said, not only in his own country but now getting involved in the debate here ― he is normalising hatred," Umunna added.
But Downing Street said Trump's planned state visit stands: "The United States is one of our oldest and closest allies. An invitation for a state visit has been extended and accepted. Further details will announced in due course," a spokesman said.
The videos retweeted by Trump include footage of migrants allegedly assaulting a boy on crutches, clips of a boy allegedly thrown of a roof and a video claiming to show a Muslim destroying a statue of the Virgin Mary. None of the videos has been verified.
Just last week, Britain First's deputy leader Fransen was charged with using "threatening, abusive or insulting words or behaviour" during a speech made at a "Northern Ireland Against Terrorism" rally at Belfast City Hall in August.
She and Paul Golding, the leader of Britain First, were charged in September with causing religiously aggravated harassment for posting videos online during a gang rape trial.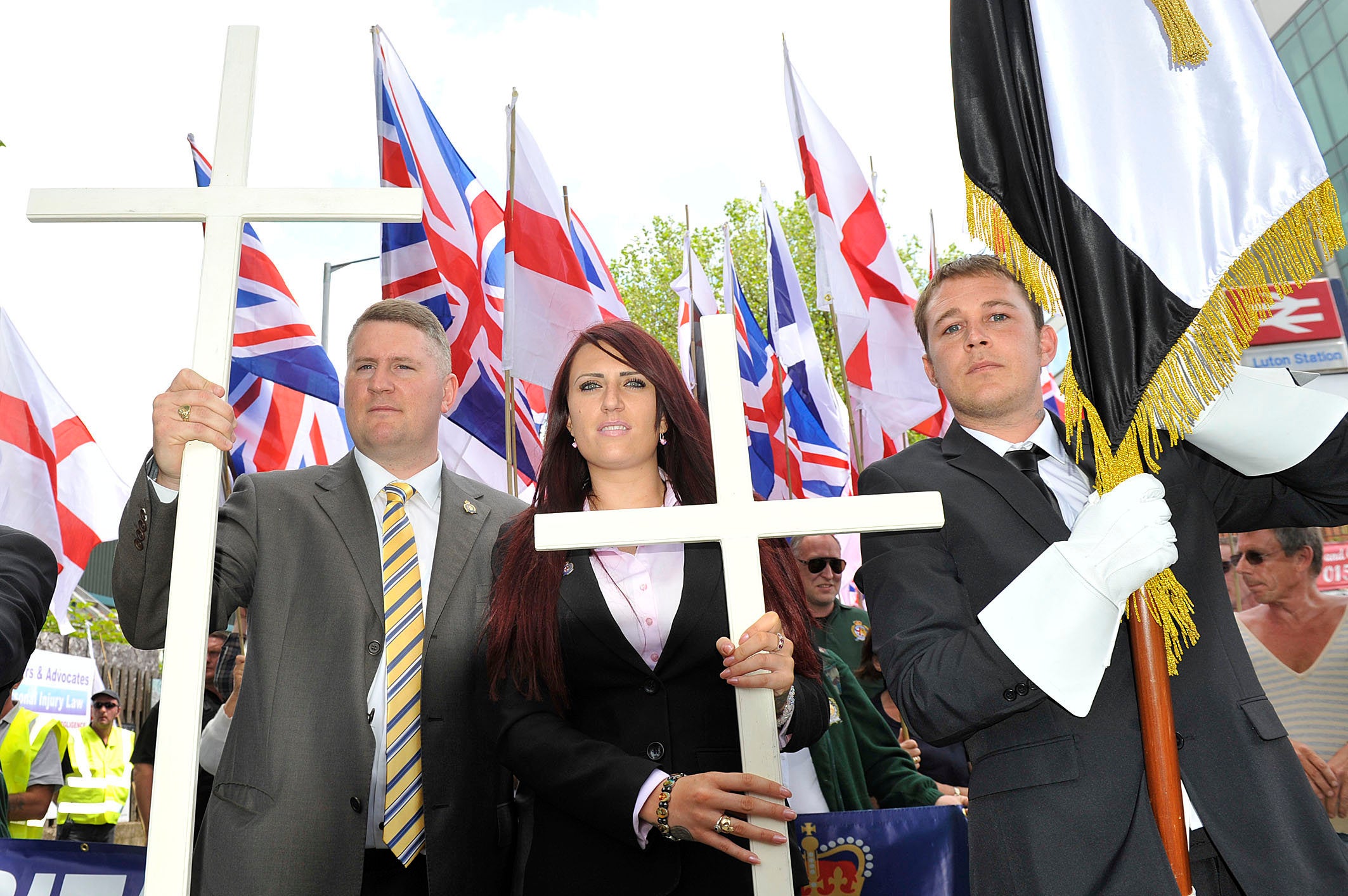 And last year she was found guilty of the same charge for verbally abusing a Muslim woman in front of her children.
The Trump retweets were first raised on the floor of the House of Commons after the weekly Prime Minister's Question Time session.
Labour MPs Stephen Doughty and Yvette Cooper urged the Government to condemn the President, but Home Secretary Amber Rudd failed to take the opportunity to speak out.
HuffPost reported last year that Britain First, who seek to "restore Christianity as the bedrock and foundation of our national life", had been denounced by every single Christian denomination in the UK.