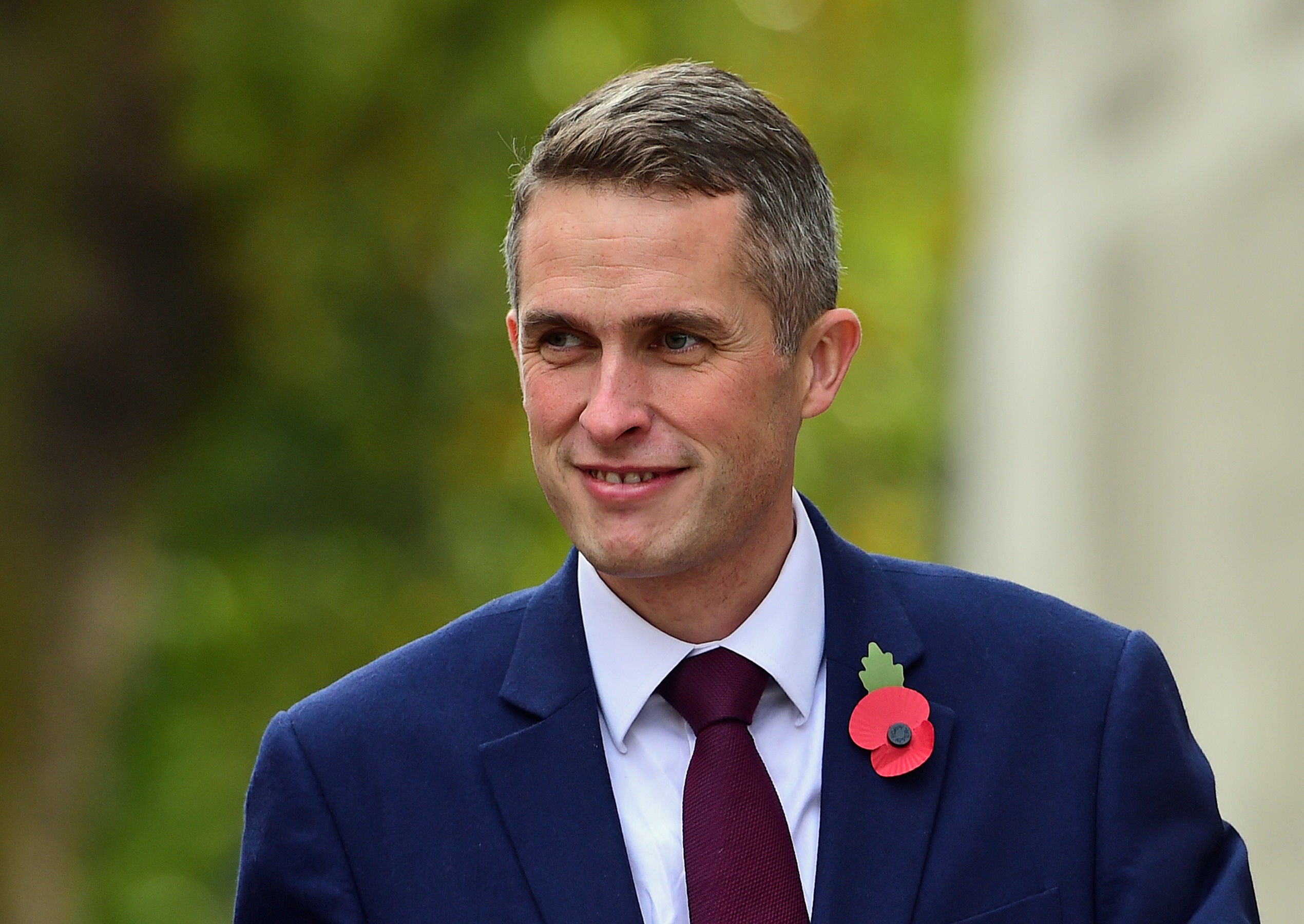 Gavin Williamson has been accused of "rank hypocrisy" by the Labour Party for arguing against cuts to local services in his constituency.
Before his promotion this week, Williamson served as Theresa May's Chief Whip and was responsible for ensuring Tory MPs voted with the government.
But in an articles on his website, Williamson said he campaigned against cuts to the police, fire services, prisons and libraries.
In one post, the South Staffordshire MP's constituents were told he had "started a national campaign to protect the [local] police station after learning that the facility was being considered for closure".
And in another press release, the then Chief Whip said he was "was very concerned to hear that Cheslyn Hay Library's opening hours have been dramatically reduced".
Jon Trickett, Labour's shadow Cabinet Office minister, said Williamson's "commitment to his career advancement appears to be stronger that his commitment to his constituents".
"As Chief Whip, Gavin Williamson was guilty of rank hypocrisy, whipping Tory MPs to vote for cuts to local councils, police forces, fire services and prisons while railing against them in his local papers," he said.
"Now that he is defence secretary and a full member of the Cabinet, we expect him to keep his word to people in his South Staffordshire constituency and speak up against these cuts that are destroying their public services."
Williamson was May's surprise pick to run the Ministry of Defence after Sir Michael Fallon resigned amid the ongoing Westminster sexual harassment scandal.
His appointment triggered a backlash from some Tory MPs. One minister told HuffPost UK it was an "appalling appointment" and another said Williamson was a "real slimeball".
In further posts on his website, Williamson said he had "campaigned against proposals to close Fire Stations" in his constituency.
And he said in September that prisons needed to "have the right resources to maintain order" and "sentences should be extended considerably" following disruption at HMP Featherstone and HMP Oakwood near his constituency.