A lesbian couple claim TUI UK ruined their dream of a beach wedding after allegedly being told they would have to have their blessing done on a boat instead of land – because they were gay.
Ashleigh Inglis and Samantha Hawkes had put an £800 deposit on what they thought would be their dream blessing on a beach in Cyprus, next September.
However the couple claim that seven weeks later they were informed by the holiday company's wedding team that they would have to hold the occasion on a yacht or catamaran rather than on the beach.
Civil servant Ashleigh claims TUI 'discriminated' against them because they are a same-sex couple and that they were initially told if they didn't want a boat then they would have to cancel without a full refund.
After complaining, they claim the holiday company offered them one alternative beach that could cater for just 12 guests – despite them having already invited 40 friends and family.
TUI has since issued an apology in relation to the claims.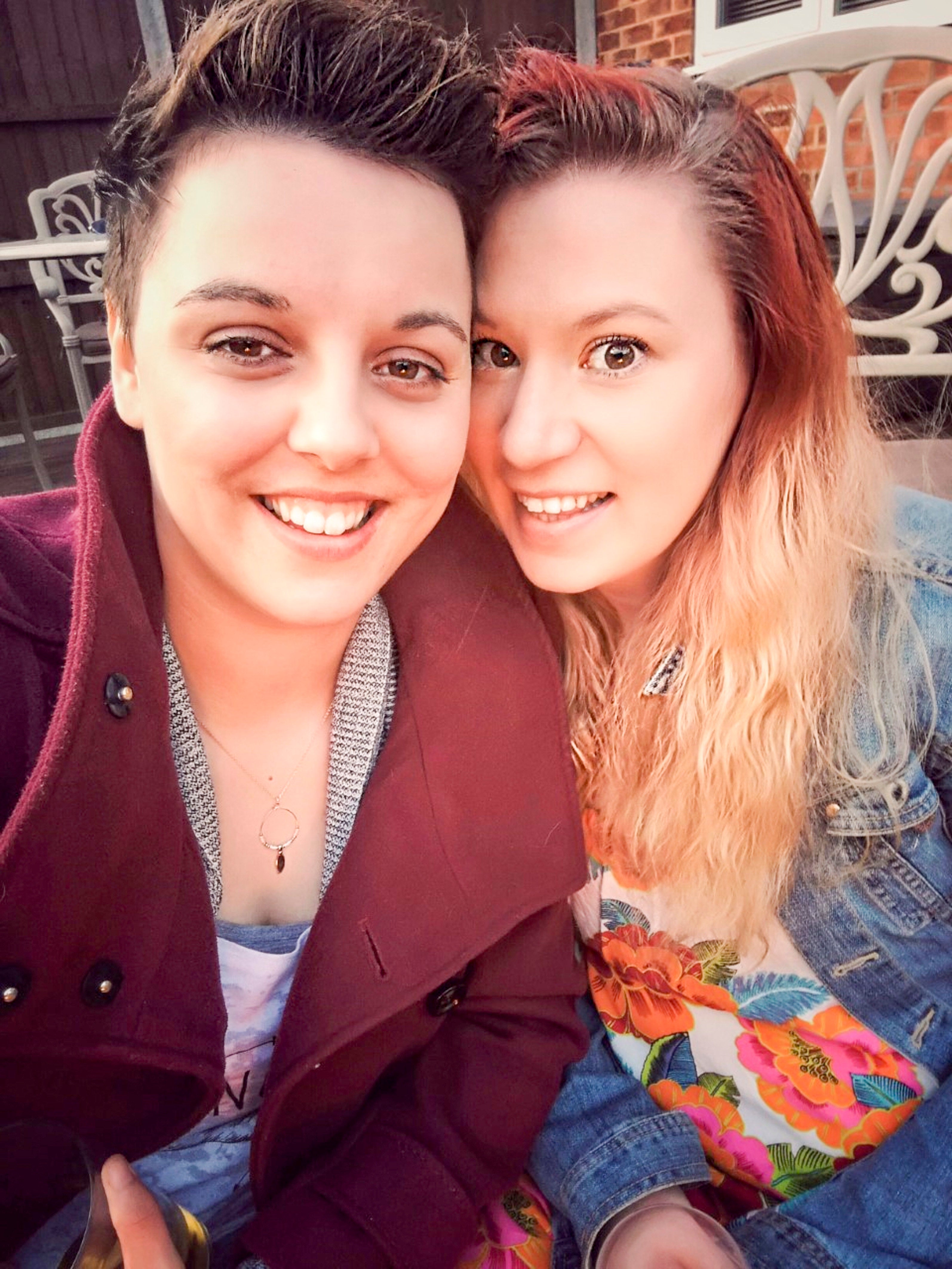 Ashleigh, who lives in Spalding, Lincolnshire, said: "I can't believe that TUI would discriminate against us like this. They knew we wanted a beach wedding and that we were a same-sex couple.
"I don't want to book the beach they have offered us as it means that we wouldn't be able to have all our friends and family there.
"We just want our money back so we can look at alternatives. If I'm honest this whole thing has put me and Samantha off our dream blessing abroad.
"How can we trust someone else to do the planning for our wedding when this has happened?
"Samantha has been in tears over it and we have been treated so awfully. We feel really stuck on what to do now."
Ashleigh and Samantha, a nurse, have been together for five years and engaged for two, so had already spent a long time planning their dream ceremony – and a beach was integral for their plans.
Ashleigh said: "We were really excited about being able to go and book to get married on a beach.
"We have both always wanted a beach wedding as we love going to the beach to de-stress and it's our favourite place to be.
"As a same-sex couple, we couldn't get legally married abroad so we were booking a blessing and doing the legal bit at home.
"We went in store and we were just so excited to book it. The girls in branch were lovely and we looked at loads of different places.
"We told them from the start we are a same-sex couple so we presumed they would give us the best options for us.
"It has always been a dream of mine to visit Nissi Beach in Cyprus so we decided on getting married there.
"They told us we need to sign a contract to book it. Then they would send the contract off so we could be assigned a consultant and then be given a date.
"TUI told us it usually takes around six to eight weeks to hear back from them and then once we hear back we have a wedding booked.
"We noticed a section in the contract that said something about the blessing being on a yacht and double checked that this didn't mean we couldn't get married on a beach.
"I asked the girls in store and they said that it just meant we have the option of getting married on a yacht if we wanted to.
"We put the deposit down as we felt like we knew what we were getting. It took them almost the full eight weeks to send our contract to the wedding team.
"Once they had sent it and it was accepted by the wedding team we were then told that we could only get married on a yacht.
"Obviously we fought this and told them that we asked when booking and they told us the section regarding a yacht simply meant that we had a choice of one if we wanted.
"I called the customer service line and they told me we could only get married on a yacht because we are a same-sex couple.
"I couldn't believe they would even use that. From the beginning they knew that we were a same-sex couple and we wanted a beach wedding.
"They came back and offered us one beach that we could get married on but it only catered for 12 people.
"It didn't suit us but they won't give us a full refund, even though we were mis-sold the wedding. It's so frustrating."
After being told that they could only get married on a yacht due to it being a same-sex blessing, Ashleigh researched into other companies that offer same-sex blessings on Nissi beach to see if there were any religious or cultural restrictions.
Ashleigh said: "At first I did think that it might have been something to do with religious restrictions so I kind of understood.
"But I phoned a few companies from the area and they all told me that there were no restrictions.
"The people I have spoken to are all refusing to escalate my complaint and won't give us a refund. We can only change location or choose the beach they have offered or a yacht.
"Until we have the money back we can't even consider booking somewhere else as we haven't got the money to do so.
"TUI have £800 of ours and we need that for a deposit somewhere else.
"This was our dream and TUI have completely ruined it for us. Planning a wedding is meant to be a fun and exciting time, we shouldn't be in tears."
A spokesperson for TUI said: "We're sorry that Miss Hawkes and Miss Inglis are unhappy with their customer service experience and would to thank them for bringing this to our attention.
"We understand how special planning a wedding can be and would like to apologise that they feel their booking experience has not been acceptable.
"We're currently in direct contact with the customers to better understand their complaint and to resolve the matter to their satisfaction.
"Should the customers not wish to book any of our wedding venues we will of course offer them a full refund of their deposit however we hope that with the help of our dedicated wedding teams in resort, we can find an alternative package that they will love."