David Walliams has shrugged off accusations of racism, following his controversial Halloween costume this year.
The 'Britain's Got Talent' judge made headlines when he attended Jonathan Ross's annual Halloween party dressed as Kim Jong-un, sporting a wig and what appeared to be eyelid prosthetics.
His costume sparked a huge backlash on social media, with David having now responded to the controversy… and it seems he's in no rush to apologise to those he offended.
Instead, David shared a screengrab of a mock text message from the North Korean dictator, which read: "Hi Dave, Loved the Halloween outfit mate! Wet meself laughing. Don't see what all the fuss was about."
Apparently sensing that a racism scandal was the perfect opportunity to plug his newly-released children's book, David signed off the message: "PS Can't wait to read 'Bad Dad'."
The controversy over David's costume arose just weeks after his former co-star from 'Little Britain' and 'Come Fly With Me' Matt Lucas spoke out about their shows' inclusion of blackface and use of white actors to portray comedy characters of other races, which often heavily relied on racial stereotypes.
Admitting he'd do things differently were the shows to be made in 2017, Matt said: "Basically, I wouldn't make that show now. It would upset people.
"We made a more cruel kind of comedy than I'd do now. Society has moved on a lot since then and my own views have evolved. Now I think it's lazy for white people to get a laugh just by playing black characters."
1. Jules And Matisse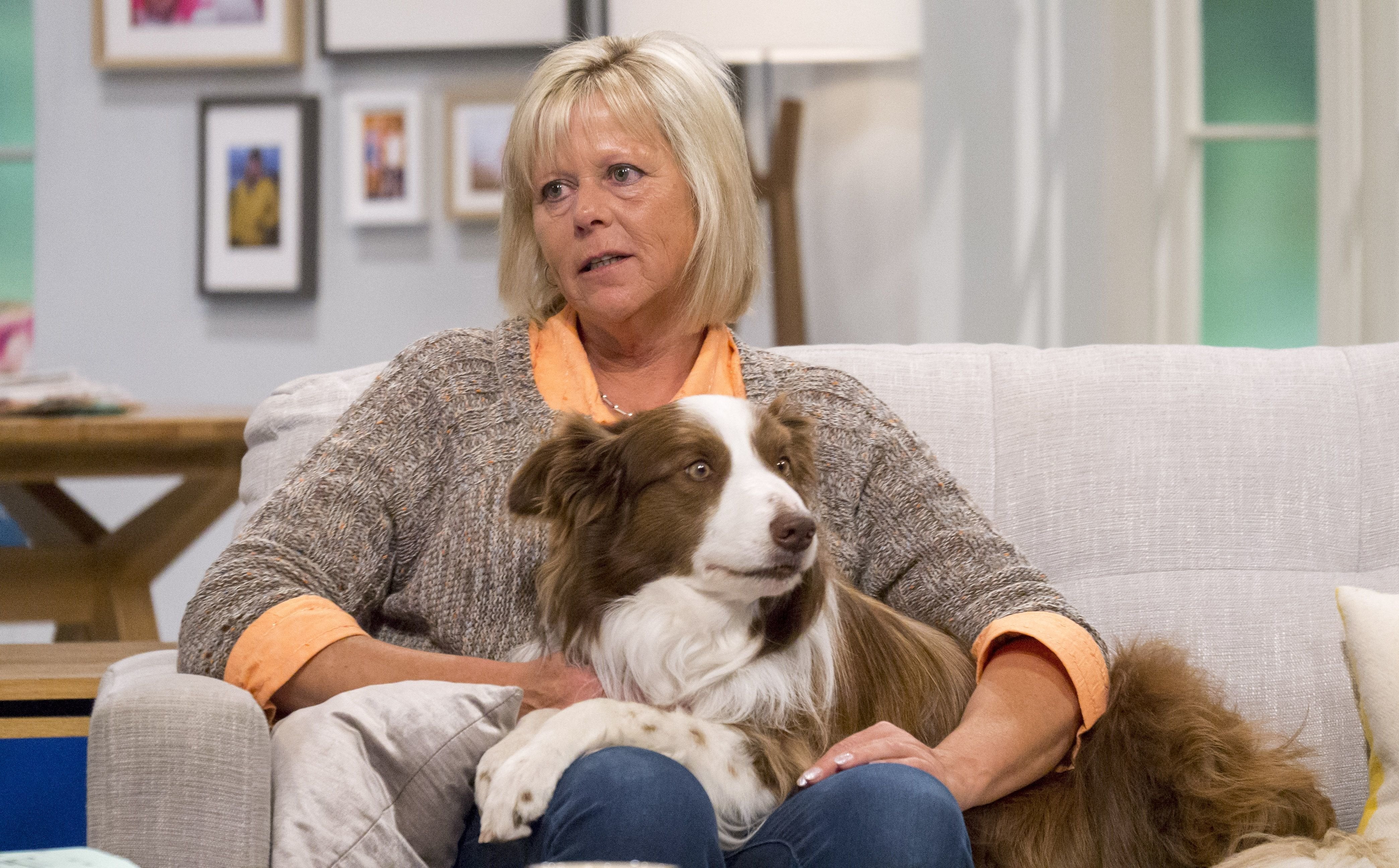 ---
2. Attraction
Jules and Matisse aren't the only winners who faced a backlash, though, with Attraction's victory being met with a lukewarm reception from some critics, due to the fact they're originally from Hungary (The Sun wrote at the time: "To us it makes a mockery of the show's premise if foreign acts enter, let alone win.")
Simon Cowell brushed off the controversy, though, insisting: "I see it as a testament to how we are as a country. We want everyone to do well, no matter where they are from. It's a positive not a negative."
---
3. Susan Boyle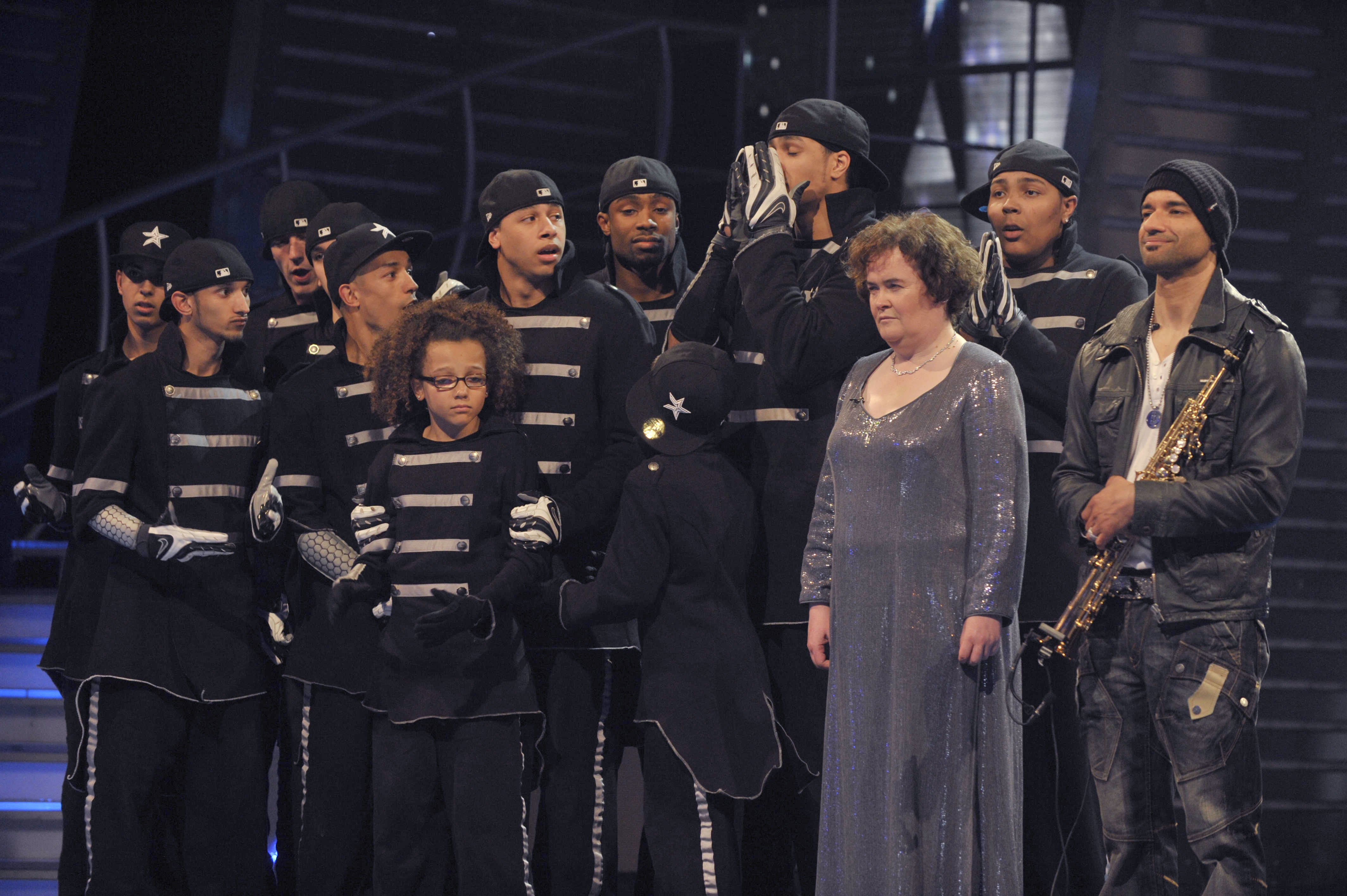 Susan Boyle's audition in the third series of 'Britain's Got Talent' made her an overnight sensation, eventually shooting her to worldwide fame the world over.
However, by the time she made it through to the live finals, producers were accused of exploiting a vulnerable woman, with reports repeatedly suggesting she was struggling to cope with the media attention surrounding her.
Writing in the Daily Mail, Simon Cowell has later said: "Looking back on it all, it has become clear to me that we didn't handle the situation with Susan as well as we could have. Yet to be honest, when I analyse exactly what happened, I don't know that I could have done it any differently."
---
4. Hollie Steel
And on the subject of exploiting those in a vulnerable position, 10-year-old Hollie Steel's performance in the 'BGT' semi-finals back in 2009 made the headlines, when she broke down in tears during a performance of 'Edelweiss', asking if she could start it all again.
Although Simon Cowell later allowed her to perform again at the end of the show, it was a memorably uncomfortable moment for 'BGT' viewers, who questioned whether children should be allowed to take part in such a high-pressure competition.
---
5. Ariscandra Libantino
The subject of featuring young children on the show reared its head again in 2013, when Arisxandra's performance of 'One Night Only' was criticised by some viewers, who suggested a song about a one night stand probably wasn't the appropriate choice for an 11-year-old girl.
---
6. David Walliams And His Golden Buzzer
Each year, the judges are given one chance to put fast-track an act through to the semi-finals by hitting the golden buzzer, which has given memorable 'BGT' moments to acts like Paddy and Nico, Revelation Avenue and Callum Scott.
However, David was met with a backlash from viewers when he made the unpopular decision to put through Christian Spridon, after his *ahem* unique take on Tom Jones's 'Sex Bomb'.
---
7. Kelly Brook's Brief Stint On The Panel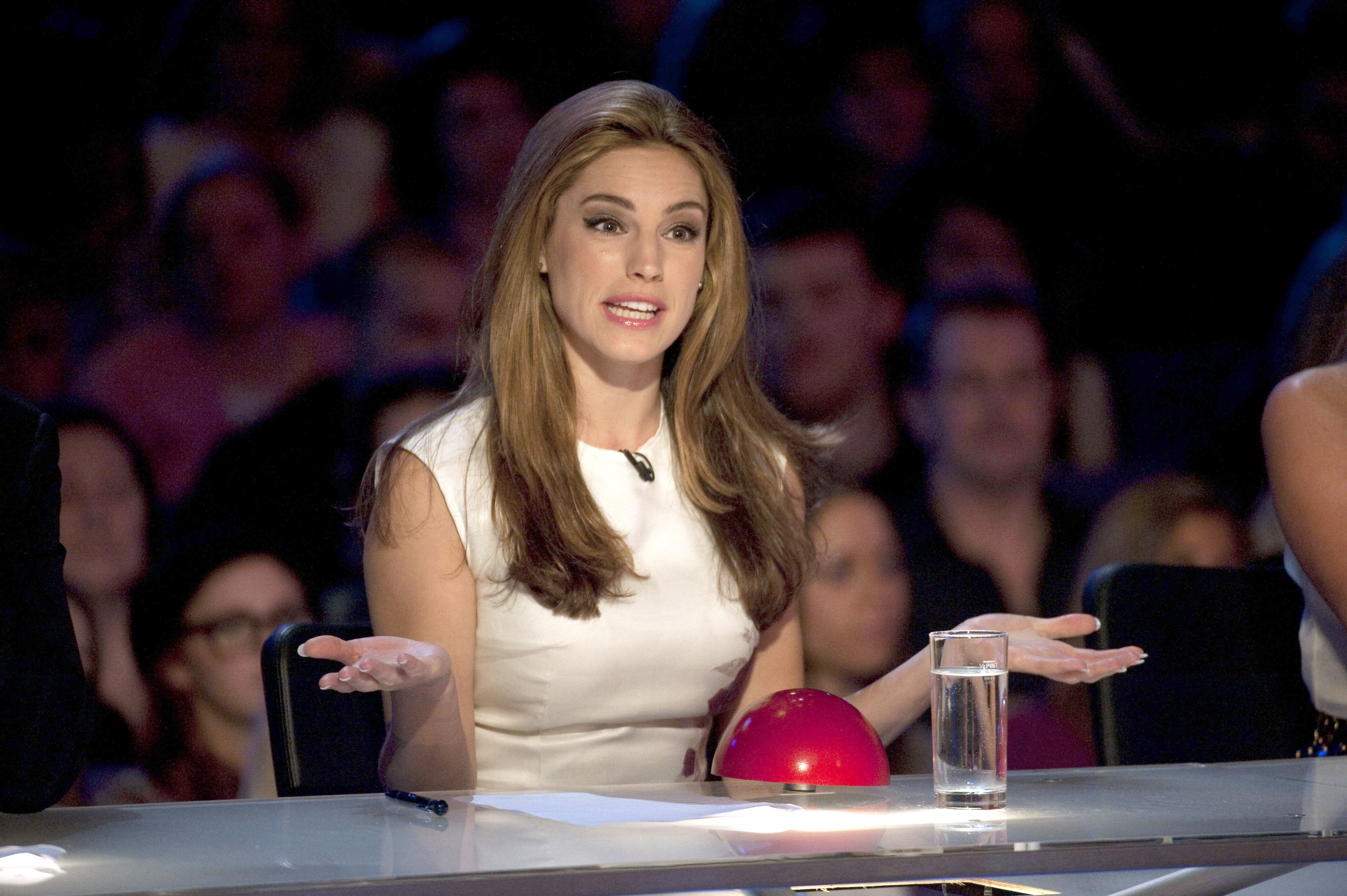 Simon Cowell is no stranger to hiring and firing TV judges at the drop of a hat, but one star who was not happy with being given the boot was Kelly Brook, who later hit out at the show when she was sacked after just six days.
Claiming she was"relieved" to have been let go early, she added: "[Simon] was hours late. We would have to start at 9am and he wouldn't get there until 1pm. It was disrespectful to me, Amanda Holden and Piers Morgan. Throughout my career, if I have a call time of 9am, I'll be there at 8.30am ready to go. Simon didn't work like that, it was his party and he did it his way.
"It wasn't what I wanted to do anyway, I wanted to act. So when it didn't work out I wasn't bothered, it meant I could go back to doing what I really wanted to do."
---
8. Jennifer Lopez Puts On A Raunchy Show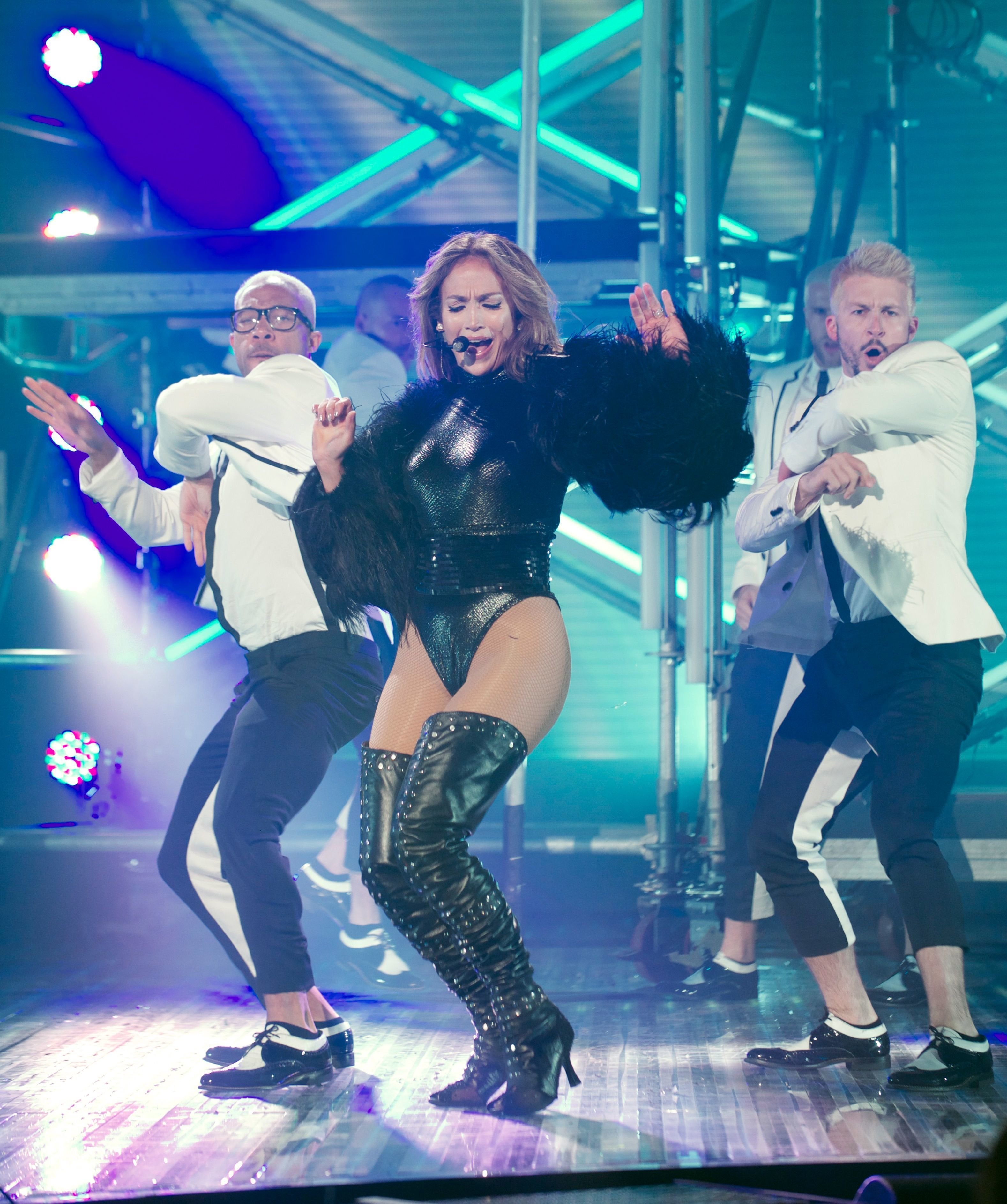 When Jenny From The Block paid a visit to 'BGT' in 2013, her skimpy on-stage costume and dance routine raised eyebrows among more conservative viewers, prompting complaints to Ofcom about whether the number was suitable for a family audience.
J-Lo later insisted: "I don't think I'm any racier than any other female pop artist. OK, I'll wear a sexy outfit, but I think it's more because my body shape's a little different to other body shapes, so that's not very fair."
---
9. Alesha And Amanda's Dresses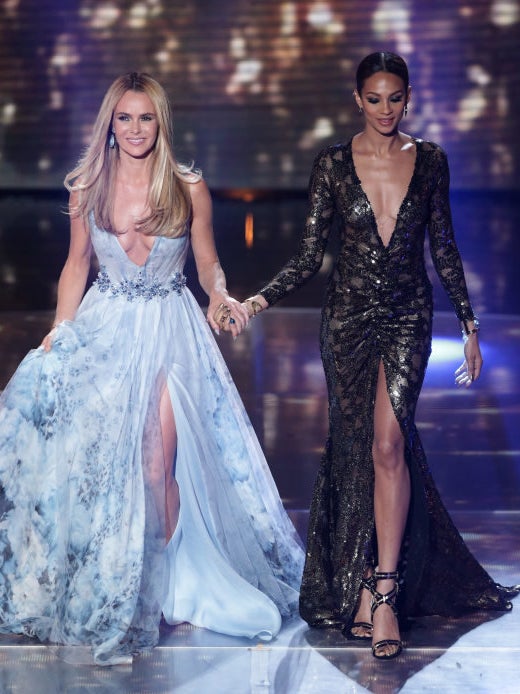 ---
10. Doctor Gore
After viewers complained to Ofcom, the broadcasting regulator eventually ruled that 'BGT' had breached their code by showing one of the gruesome illusionist's more graphic numbers way back in the show's first series.
---
11. Marc Métral And Wendy
Jules and Matisse weren't the only animal act who caused a stir in 2015, with ventriloquist Marc Métral being accused of mistreating his dog by making her wear a mask around her muzzle as part of their routine.
---
12. Ronan Parke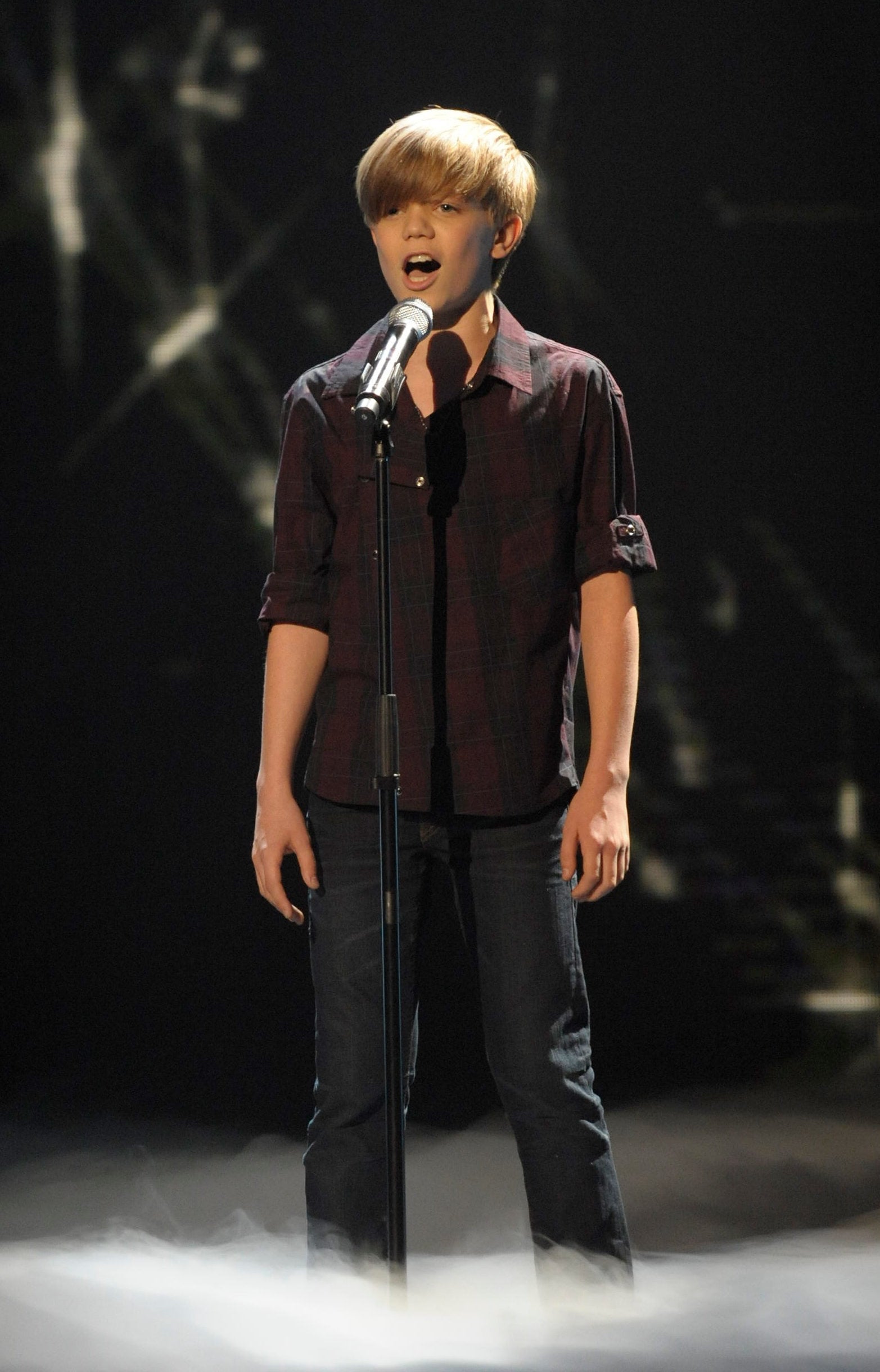 As Ronan Parke grew in popularity during the competition, a blog – claiming to be set up by an executive at Syco – suggested that the teenage singer had been groomed by Simon Cowell's record label for the past two years, with the hopes of landing him a place on 'BGT'.
Eventually, the company issued a statement, insisting: "There has been speculation on the internet that Britain's Got Talent finalist Ronan Parke was known to and worked with Syco/Sony Music before entering the show. There is no truth in this story whatsoever. Ronan first came to Syco/Sony's attention when he entered this year's competition."
Simon also addressed the controversy live on air, claiming: "There has been an allegation made in the papers – not in the papers actually, on the Internet – that Ronan Parke had a previous recording contract with me, that I'd bet him beforehand, both of which are complete and utter lies. He entered the show of his own accord, he's 12 years old, this is a deliberate smear campaign."