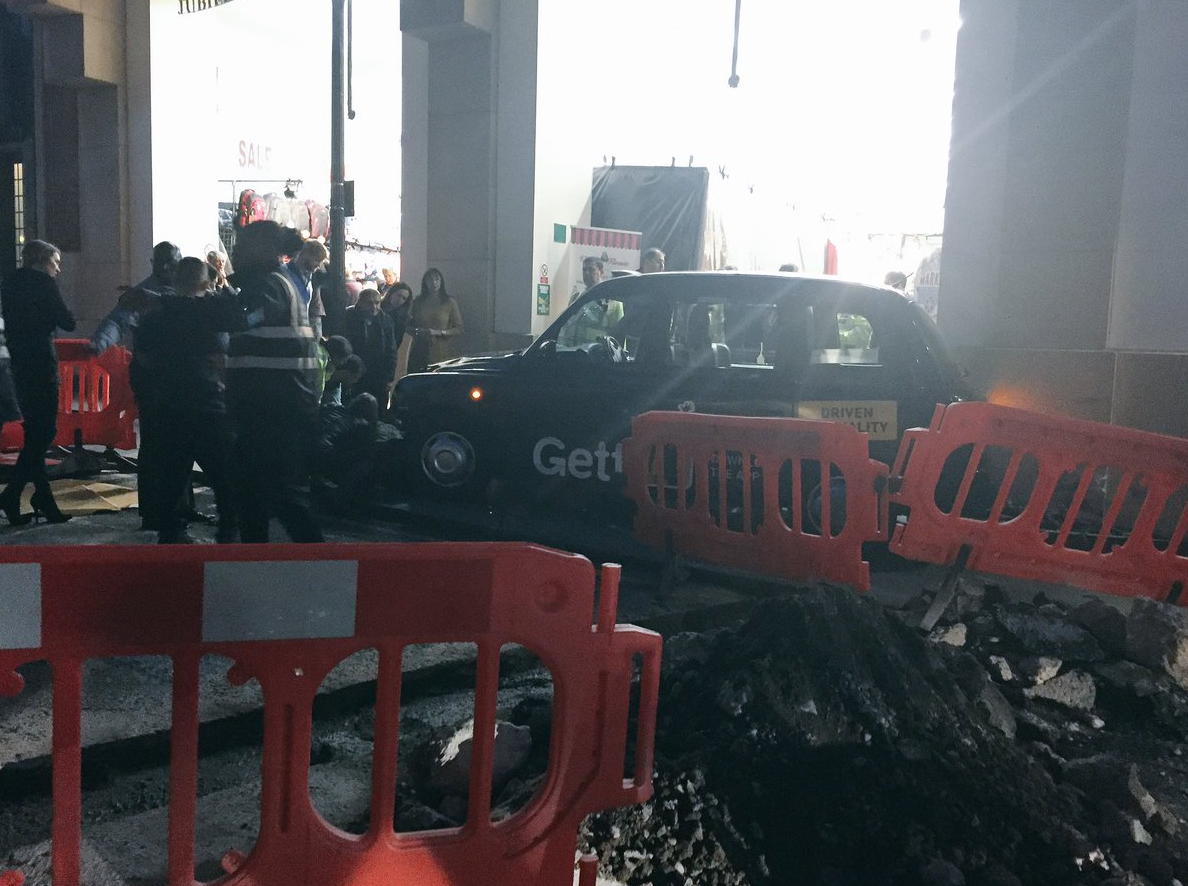 At least two people have been injured in a traffic collision in Covent Garden, with witnesses reporting that a black cab mounted the pavement in one of the busiest areas of London.
Met Police officers confirmed that there had been a "serious injury accident" involving a taxi in the centre of the city, but said it is not thought to be terror-related.
According to the force, two casualties are currently being treated by the London Ambulance Service.
Meanwhile, the driver of the taxi is assisting police with their enquiries, Scotland Yard said on Twitter.
Photographs from the scene appeared to show the taxi mounted on a busy central London path, with a number of police officers in attendance in the wake of the incident.
Transport for London confirmed on social media that a collision had taken place on Southampton Street near Covent Garden Jubilee Market.
In a further statement, the Met Police said they were called just after 5pm to "reports of a taxi collision with pedestrians in Southampton Street WC2".
According to witnesses, panicked pedestrians fled the scene in the wake of the incident.
London has been on a heightened state of alert after a number of vehicle-related incidents in the capital this year.
In March, Khalid Masood injured 50 people and left four dead when he drove a car into pedestrians on Westminster Bridge near the Houses of Parliament.
Masood stabbed an unarmed police officer to death before he was fatally shot by police.
In a second terror attack in June, eight people were killed and 48 more were injured when three terrorists ploughed into pedestrians on London Bridge qith a van before going on a stabbing spree in Borough Market.
This is a breaking news story and will be updated. Check back for the fullest version. Follow HuffPost UK on Twitter here, and on Facebook here.