Theresa May has been accused of ignoring warnings that party whips used evidence about sexual abuse to demand loyalty from MPs.
It came as more claims of sexual harassment in Westminster were uncovered.
Labour MP Lisa Nandy told the Commons on Wednesday she warned prime minister three years ago about evidence that abuse in parliament was being covered up.
"On three occasions I asked her to act and on three occasions she did not," Nandy said during PMQs.
May said she would look back at what Nandy had told her and that any accusations of abuse should be dealt with by the police not the party whips.
"I am very clear that we will take action against those where there are allegations," she said.
The prime minister said victims of sexual abuse and harassment had to feel confident that their claims would be "properly investigated".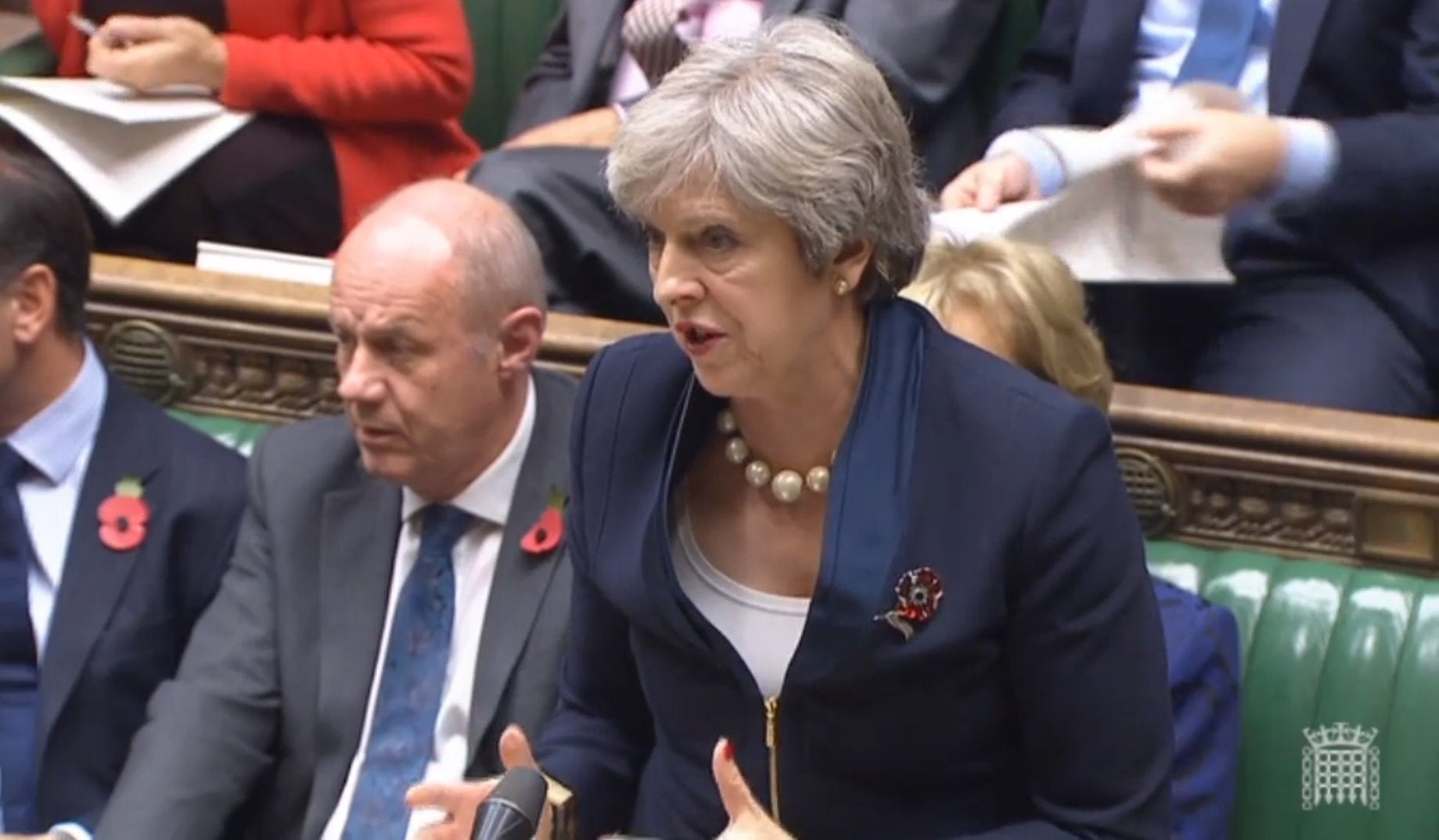 May is due to meet with Jeremy Corbyn and other party leaders next week in an attempt to address the allegations of harassment that have engulfed parliament.
In 2014, Nandy used a question in the Commons to ask May, then home secretary, if political parties would be investigated as part of an inquiry into abuse.
She said:
"In the mid-1990s, a senior ex-Whip who had served in the 1970s told the BBC that the Whips Office routinely helped MPs with scandals, including those, in his own words, 'involving small boys', and that they did so to exert control over those individuals and prevent problems for the Government.

"That is just one powerful example of how personal and political interests can conspire to prevent justice from happening. May we have a full commitment that the inquiry will consider not just the police and social services but what happens at the heart of power, and that if those systems are found to exist today, they will be overturned, whether or not it makes life uncomfortable for political parties, Parliament or the Government?"
At the time, May said it was "not my intention that political parties be outside the scope of the inquiry".
"It has to be wide-ranging and it has to look at every area where it is possible that people have been guilty of abuse. We need to learn lessons to ensure that the systems we have in place are able to identify that and deal with it appropriately," she said.
Nandy also said she wrote to May twice to raise concerns. In her question, Nandy was referring to the below clip of an interview with Tom Fortescue, who served as a Tory whip in the 1970s.
Damian Green, the de facto deputy prime minister, has faced calls to step aside while an investigation is carried out into accusations he made inappropriate advances towards a young female Tory activist.
The first secretary of state, who took his usual place on the frontbench near May during PMQs today, has denied the allegations.
Labour has also launched an independent inquiry into claims that prominent activist Bex Bailey was discouraged by a party official from reporting an alleged rape at a Labour event in 2011 on the grounds it might damage her political career.
Amid a growing list of allegations, The Evening Standard reported one Westminster insider had her drink spiked in a parliamentary bar.
The Green Party has called for MPs to be sent to consent lessons in the wake of accusations of sexual harassment and assault around Westminster.