Production on the forthcoming sixth series of 'House Of Cards' has been "suspended" indefinitely, following the allegations levelled against its lead actor, Kevin Spacey.
Earlier this week, Kevin issued a response after actor Anthony Rapp accused the two-time Oscar-winner of "trying to seduce him" when he was just 14 years old, following a party at his apartment 30 years ago.
In a joint statement issued to Deadline, Netflix and production company MRC confirmed that production on the upcoming series had been halted, while they "reviewed" the situation.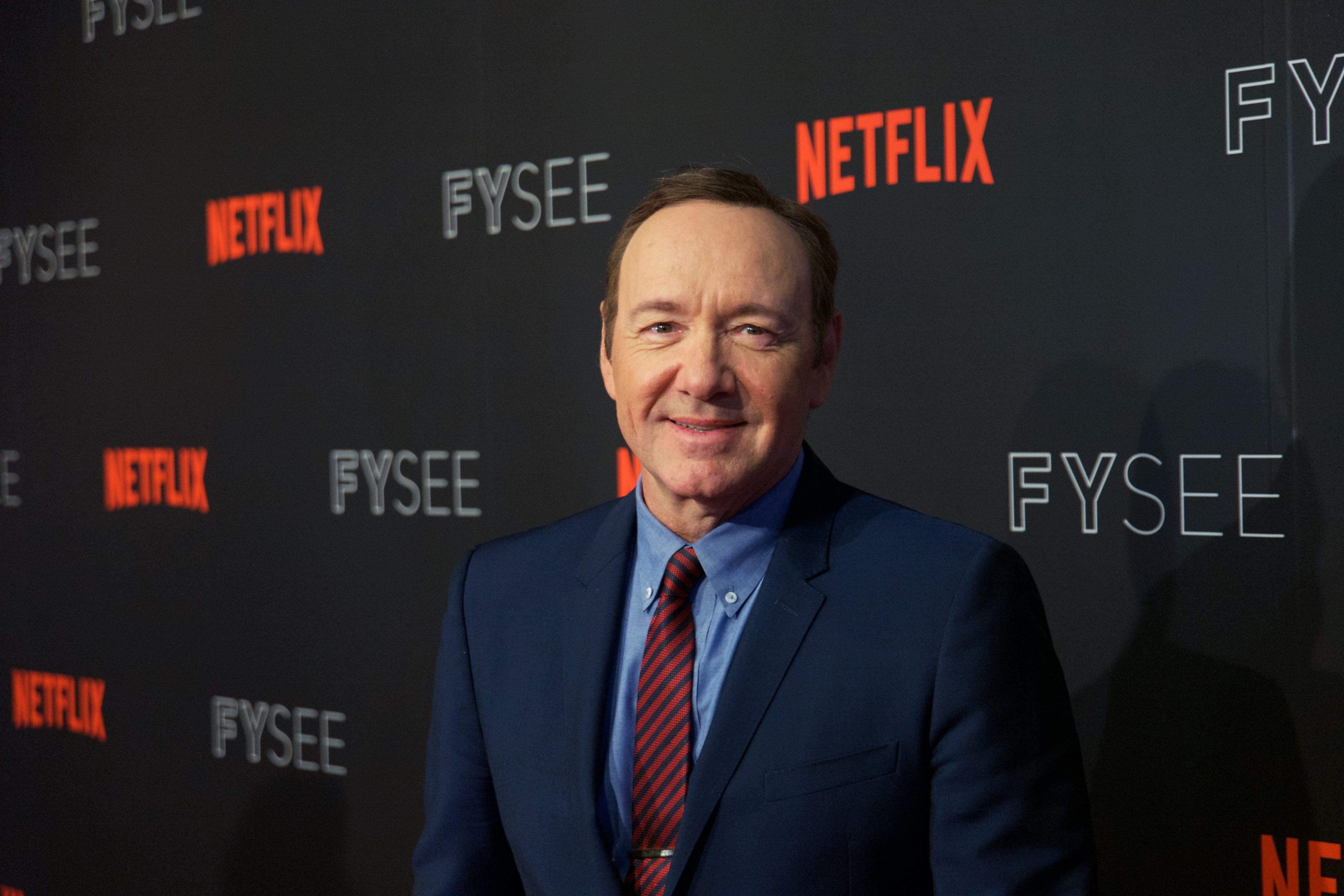 A spokesperson explained: "MRC and Netflix have decided to suspend production on 'House Of Cards' season six, until further notice, to give us time to review the current situation and to address any concerns of our cast and crew."
This comes less than 24 hours after it was confirmed that the forthcoming sixth series of 'House Of Cards' would be the last.
In response to the accusations of making "sexual advances" towards a then-teenage Anthony Rapp, Spacey said in a statement that he could not recall whether the events had transpired as described.
He added: "If I did behave as he describes, I owe him the sincerest apology for what would have been deeply inappropriate drunken behaviour, and I am sorry for the feelings he describes having carried with him all these years."
Spacey also took the opportunity during his response to the allegations to "address other things about [his] life", writing: "I have loved and had romantic encounters with men throughout my life, and I choose now to live as a gay man.
"I want to deal with this honestly and openly, and that starts with examining my own behaviour."
His decision to come out in that moment was met with a huge backlash on social media, including from a number of prolific LGBT+ stars who accused him of trying to "deflect" from the accusations.