The Grenfell Tower fire has led to the biggest mental health response that's ever been seen in Europe, with more than 11,000 people requiring medical treatment.
The unprecedented need for support following June's devastating blaze has transformed the Central and North West London NHS Trust (CNWL) into "the largest trauma service in the UK", according to chief psychologist Dr John Green.
CNWL and GPs have seen more than 1,300 people either for post-traumatic stress disorder (PTSD) screening or Grenfell-related physical health concerns since flames engulfed the 24-storey tower.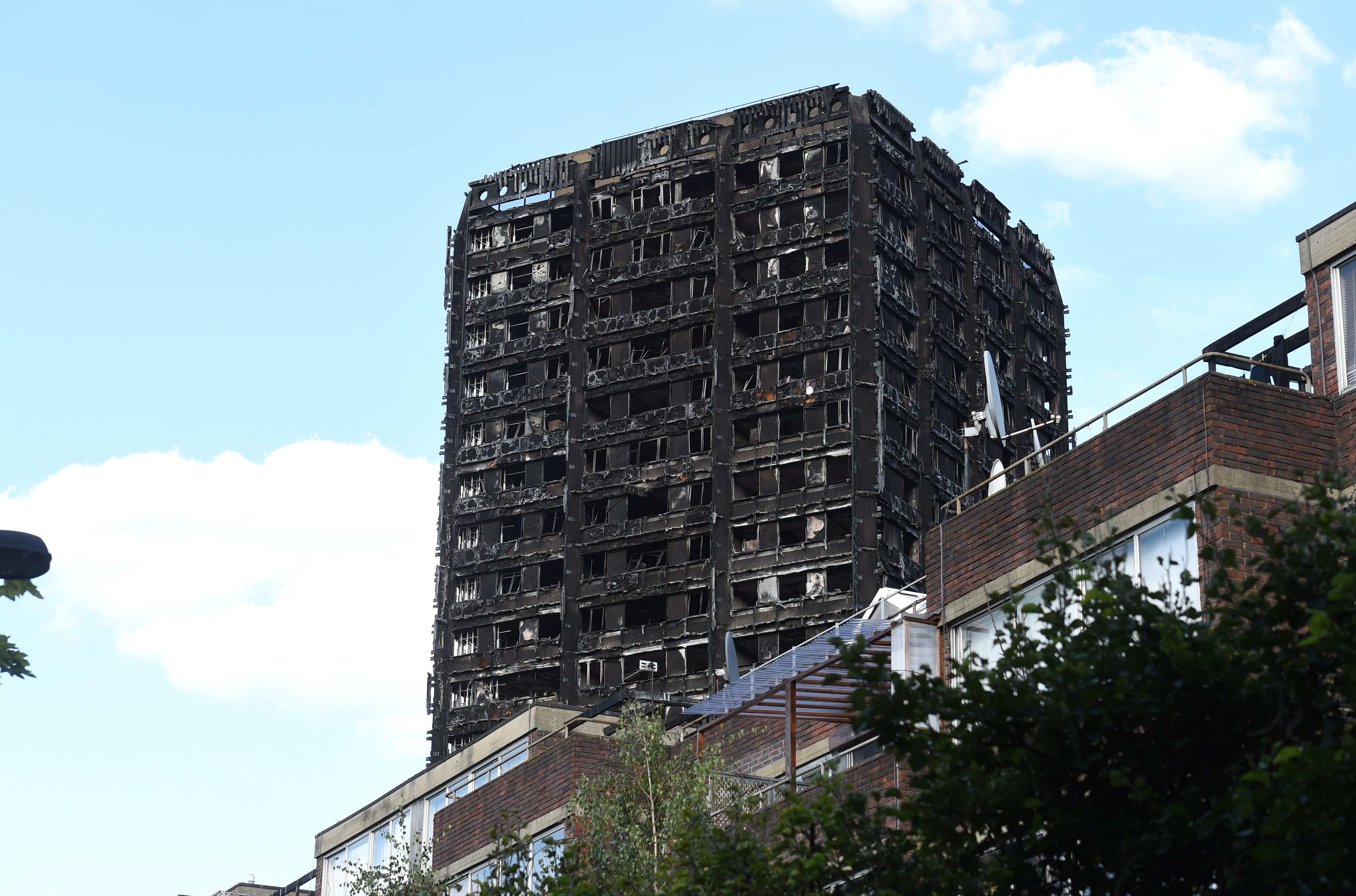 Medical health professionals warned in the immediate aftermath of the fire that traumatised people affected by the blaze were being forgotten, which could lead to an increased risk of PTSD.
Health professionals in London estimate that about 11,000 people in the wider area around the Lancaster West Estate could experience difficulties of some description, although not all will necessarily seek treatment, while the fire may also have been triggering for others across the country.
Dr Green, clinical director at the Grenfell Tower NHS Mental Health Response, said: "I think this is the biggest programme there's ever been in Europe, certainly in terms of mental health. There's never been anything like it.
"It does strike us that this is a much bigger push than there's ever been anywhere else … so it is very novel, there are a lot of things that we're doing that people have never done before."
About 200 of the trust's staff have been earmarked to door-knock people who may be struggling in the wake of the fire, which killed at least 80 people.
The trust has made almost 4,000 approaches in the north Kensington community, where GPs have logged more than a thousand Grenfell-related appointments.
Some 360 adults and children, including survivors and bereaved families, are currently undergoing PTSD treatment, which has been completed by 28 adults and three children.
There are also 60 people undergoing treatment for a variety of mental health issues who are not from the direct Grenfell area and have been remotely affected by the tragedy.
It raises the possibility that there could be hundreds more people across the UK similarly affected after watching the burning building on television from afar.
Dr Green said it could be years before the true mental health toll was revealed, with one person involved in the July 7 2005 bombings only recently seeking help, and some of those affected by the Ladbroke Grove rail crash in 1999 coming forward 10 years later.
Part of the difficulty is that PTSD can be unpredictable, with trauma able to "spontaneously recede" or make an unexpected return.
So far, 755 adults and children have been screened, with 667 adults in urgent need for treatment who are being fast-tracked so they can start immediately if practical.
An extra 70 staff drafted in has prevented delays for patients already awaiting treatment for unrelated mental health issues before the disaster struck.
Separately, 715 patients have visited GPs with "Grenfell-related issues" around well-being and physical complaints such as breathing difficulties or existing conditions made worse by the fire.
They were screened for PTSD and more than 160 referred on for specialist treatment.
Looking forward, Dr Green said that there was the potential for mental health teams to learn from their approach.
He said that, while clearly very different scenarios, the pro-active outreach seen after the fire could also be effective if deployed after serious floodings, where trauma support is lacking despite the huge upheaval victims experience.
Speaking of how Grenfell differs from other major emergency responses, he said: "They are bombings, terrorist attacks, people come from all over London so you get very few people resident in any one area, whereas here everything is concentrated in one area where everybody's connected together, they all know each other, there are interlinked communities.
"So initially I thought, 'This is a rare event'. And to some extent is is, but actually it's not that rare, because there are similar events happening regularly in the UK which is flooding.
"In floods you get big disruption, big evacuations, it obviously doesn't have that fire element, it doesn't have the issues around the tower and cladding, things like that, but you do get very high rates of PTSD.
"So in many ways, what we are doing here is kind of a prototype for things that really perhaps need to happen in flooding.
"There's additional learning here from Grenfell that we hope will be of value to other people and that it throws up the fact that there are major incidents occurring regularly in the UK that don't get a response mounted to them."
PTSD manifests itself in a number of ways, with symptoms sometimes taking months to emerge. Those with PTSD will often experience flashbacks, hypervigilance and a desire to avoid places and people that remind the of the trauma.