In a year when pop acts like Katy Perry and Miley Cyrus have had a rather lukewarm response to their latest musical offerings, it's probably fair to say that Shania Twain's return to the music scene and subsequent ascent to the top of the album chart on both sides of the Atlantic is one of 2017's more surprising success stories.
And yet, earlier this month she was able to pull off the impressive feat with the release of her fifth studio album, 'Now', following an unexpected fight for the number one spot against North London alternative group, Wolf Alice.
"Ha! That was quite a thing for several days there," Shania told HuffPost UK of the so-called "chart battle", "I wasn't really sure what to expect in the end but I was happy to have made it to number one. It really felt great to have that support."
Shania's musical comeback came after a 15-year musical hiatus, during which time she took more than a few knocks, most notably problems with her health which temporarily caused her to lose her singing voice, and a much-publicised divorce from former collaborator Mutt Lange, with 'Now' being her first album since 1995 not to feature him as a co-writer and producer.
Reflecting on the writing process, she admits that "getting started" on her own was the "scariest" part, explaining: "Mutt was my producer and my co-writer, so it was a huge change for me to all of a sudden be making an album without him. And taking that plunge was the biggest step.
"I started writing songs at the age of 10 and all of my youth, I wrote alone, I wasn't collaborating with anyone.
"I met Mutt and we made all those records together, I got through 14 years of co-writing with him, and so this was about getting back that independence and enjoying being able to write music without anyone's influence and without any direction and just getting locked in that isolation, which is what I really love about songwriting."
As this is her first album in more than 20 years writing alone, Shania tells us 'Now' is "definitely" her most personal and "purest" to date, but having gone through so much during her hiatus, we're curious as to whether she was wary of putting too much of her private life into the release.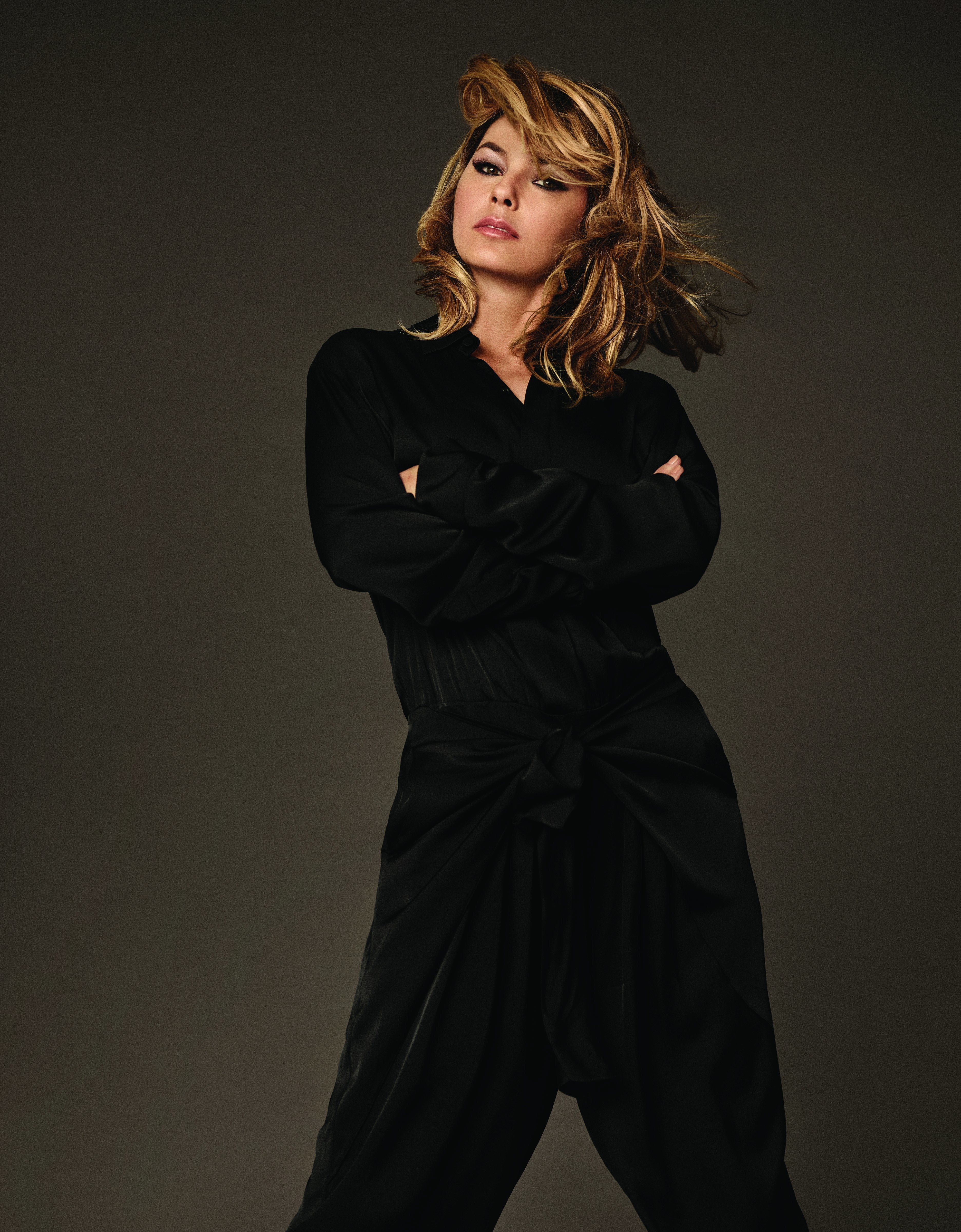 "Hmmm… to be honest, I've been through a lot in my personal life from the very beginning of my life," she explains. "It's interesting how the last 15 years of my life have been more public. At this point in my life I'm a famous person, so my boy problems, my divorce has been more in the forefront.
"But this last 15 years has been more of a transition and a reflective time on my whole life… and I've gained a lot of perspective at this point. Like, my parents dying in a car crash, to give you an example of perspective [Shania was just 22 when she lost her mother and stepfather in a road accident], is much more of a painful experience than my divorce! Right?
"So, it's been good for me to reflect on all of that, and put things in order of what should be taking up my emotional energy, and what shouldn't. And the album was a very cleansing experience, writing the music for it was a very important transition."
Anyone familiar with Shania's turbulent few years would have been forgiven for being surprised when her first musical offering in 15 years was the toe-tapping, optimistic ditty 'Life's About To Get Good'.
When we point this out to her, and ask whether the cheerful track was a deliberate choice, she enthuses: "Yes, exactly. I wanted everyone to know that I'm back with optimism.
"I'm not ignoring that there's been difficult times… but I think ['Life's About To Get Good'] is the song that represents the true contrasts in my life of dark and light, you know, sad and happy and where I am now – I've reached the light at the end of the tunnel but I was at one time in the tunnel in the dark, that song really does represent the truth of this journey.
That said, 'Now' contains plenty more somber and contemplative moments, which we imagine must have been pretty difficult to record. It turns out… not so much.
"Not at all!" she insists, "By the time I'd written the album, I felt like I'd been cleansed of a lot of burdens that were hanging on, real life things… it was almost like a load was off.
"When you find ways to express things that are bothering you or weighing you down and you address them, they no longer weigh you down. To me songwriting is like a self-help class in a way, it's very therapeutic, so once I've written a song like 'Poor Me', I feel better. And then I feel even better when I sing them.
"It's like talking to your friend about it, you put it out there, you get it off your chest and you feel better, and you feel like you've come through the other side of it."
Reflecting specifically on 'Poor Me', which deals with themes of infidelity and the turmoil we feel after a break-up, Shania continues: "That song is all about saying yes, we have to also acknowledge the darker moments and not pretend that they're not there.
"I think it's much more cleansing to allow yourself to feel sorry for yourself sometimes, we don't always have to be strong. Those moments pass more easily, if we allow ourselves to feel them. And I find release in that."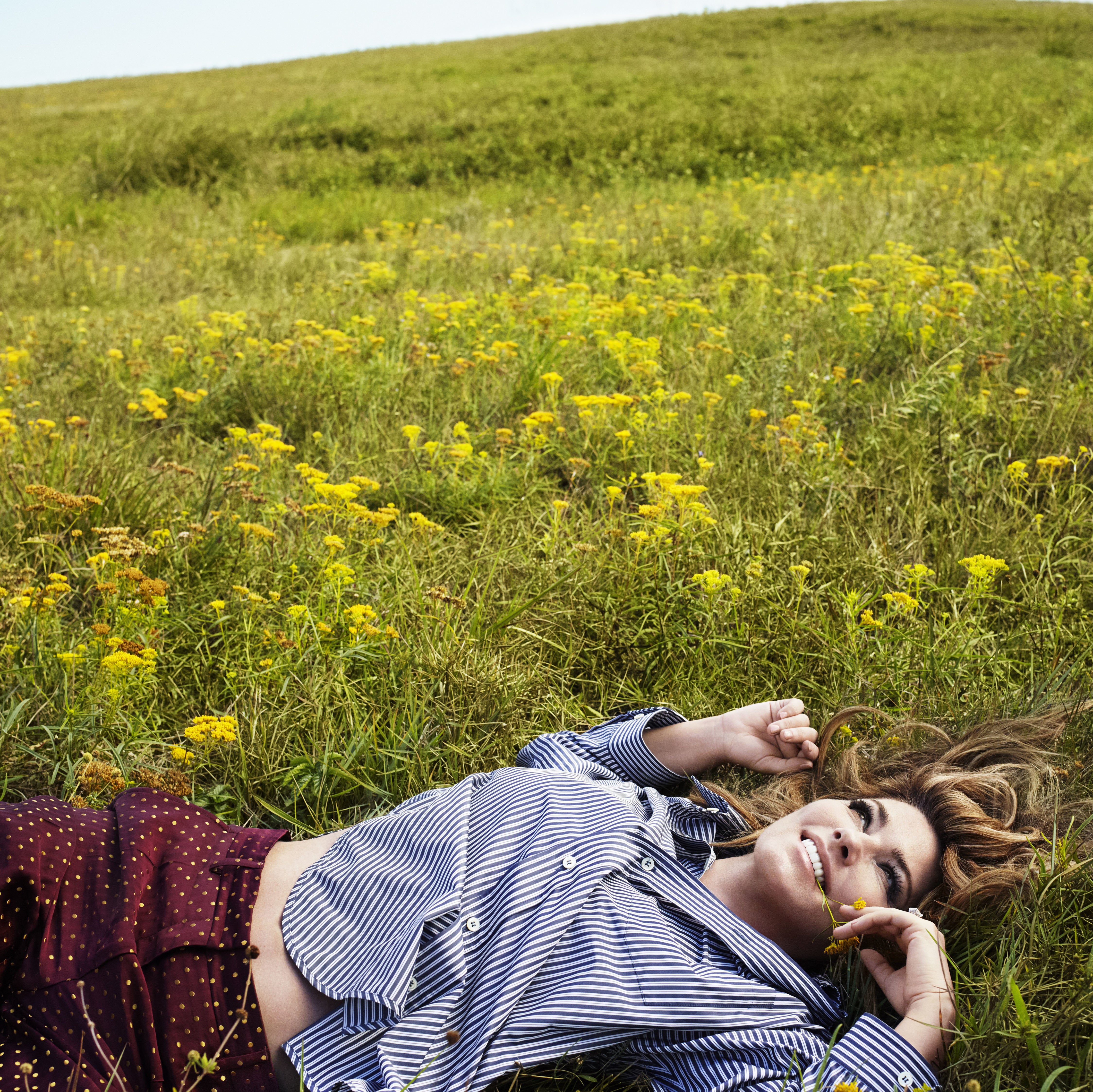 Considering both the sexism and ageism which are famously prevalent in the music industry, we imagine scoring a number one album after a 15-year hiatus is going to make Shania something of a role model to more mature women, which she tells us she thinks is "great".
"I love to inspire people," she reveals, "And I write music that I hope inspires. That is part of my intention when I'm writing songs.
"Certainly with the songs that I record and share with the public, my intentions are to be relatable and share inspiration."
Looking ahead to the future, Shania is preparing to go on a world tour, kicking off in May next year, and is already thinking about the follow-up to 'Now' ("I'm already working on it," she reveals, "and I look forward to getting back in the studio").
It seems even she is surprised at how big the reaction to the album has been, admitting: "It was a really great surprise. It's been a really wonderful, warm welcome back.
"It felt very satisfying to have such a personal body of work [be so well-received]. I wrote all the music on this album, and it was a big responsibility taking on this commitment to do it alone.
"So, you know, just knowing that the fans were there waiting for it… was the reward. That was the reward, they were waiting for it, they weren't just saying that. And I guess that was the physical proof to me that they meant it."
Shania Twain's 'Now' is out now. Watch the video for 'Life's About To Get Good' below: