A secondary school is hoping to pave the way for better mental health education, by piloting a project allowing Year 12s to teach Year 7s about their wellbeing.
Watford Grammar School is running the Mental Health Foundation's (MHF) peer education project (PEP), which sees students become the teachers.
The programme hopes to make it easier for children to open up about how they are feeling and know that it is okay not to be okay.
"Part of the strategies that we had identified – and that had been effective – are early intervention and raising awareness," said deputy headteacher Sylvia Tai.
"This needed to start as soon as we possibly could. Year 7 is the ideal time."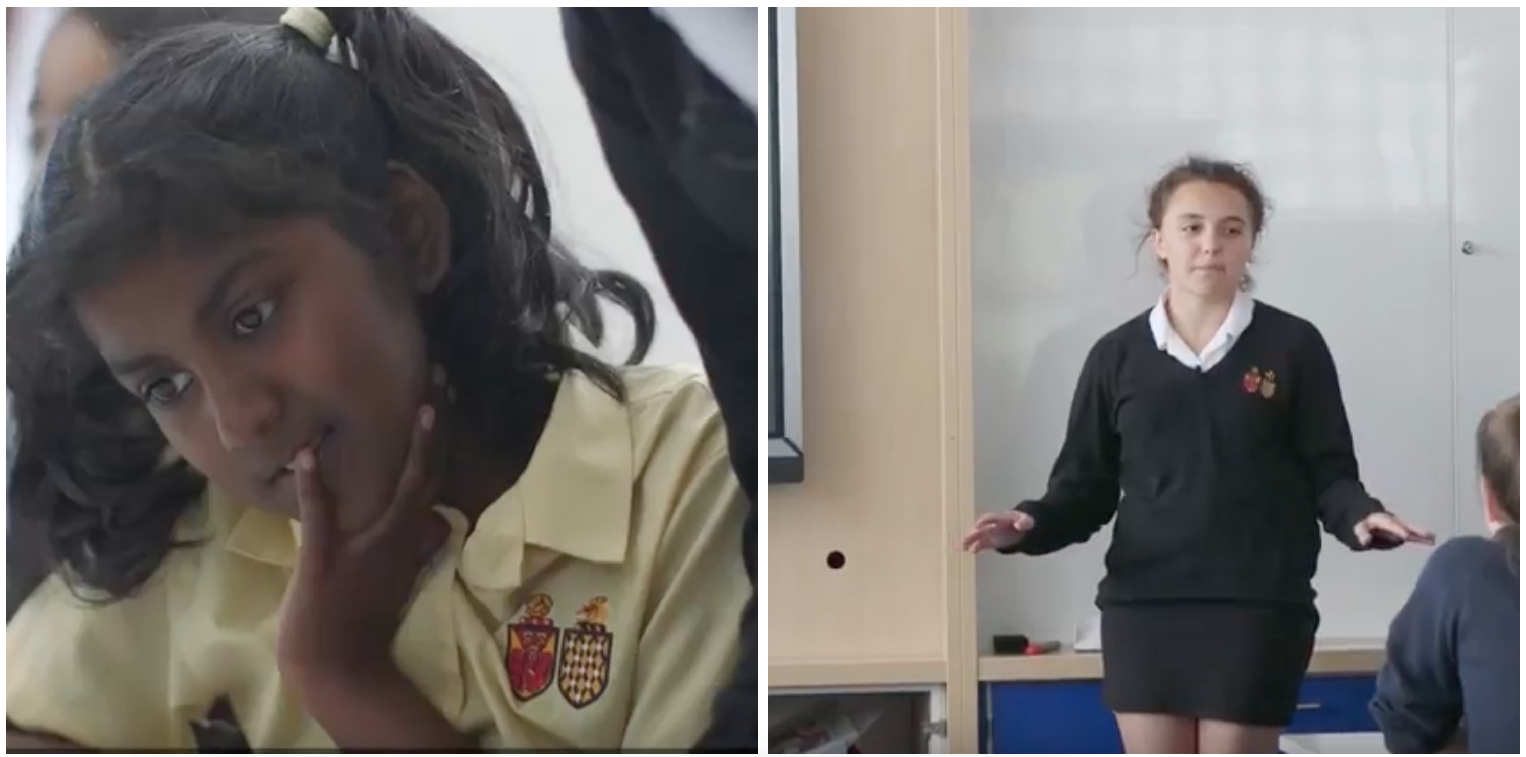 Francesca, the student who leads the peer education project at Watford Grammar, said students in Year 12 were elected to teach the Year 7s about mental health.
One Year 7 student who has taken part said: "I'm happy we are getting taught as we can relate to them – they've been telling us it's normal to have mental health issues and it's more common that I thought."
Another student said: "If we see someone struggling we know what to do because we've learned about it."
An evaluation of the peer education project by the MHF, featuring the views of 700 students who took part, found that 57% said it was "very helpful" to learn about mental health from a peer educator rather than their usual teacher.
And 88% of the students would "definitely" or "maybe" recommend others to take part in the programme.
Dr Antonis Kousoulis from the MHF said: "We know that 50% of adult mental health problems are already established by the age of 14, and yet mental health education is still not compulsory at schools.
"It is crucial that we reach young people early and give them the knowledge and skills they will need to understand and protect their mental health in today's complex world."
Helen Bohan who leads the schools pilot project said: "It is incredibly encouraging to see students rise to the challenge of educating and supporting others with their mental health.
"We hope that the Government wakes up to the need for young people to learn about mental health from a young age and join us in equipping a generation for the challenges they will face by rolling out innovative solutions like this nationwide."
The charity is hoping to roll out the project in schools across the UK. Find out more here.