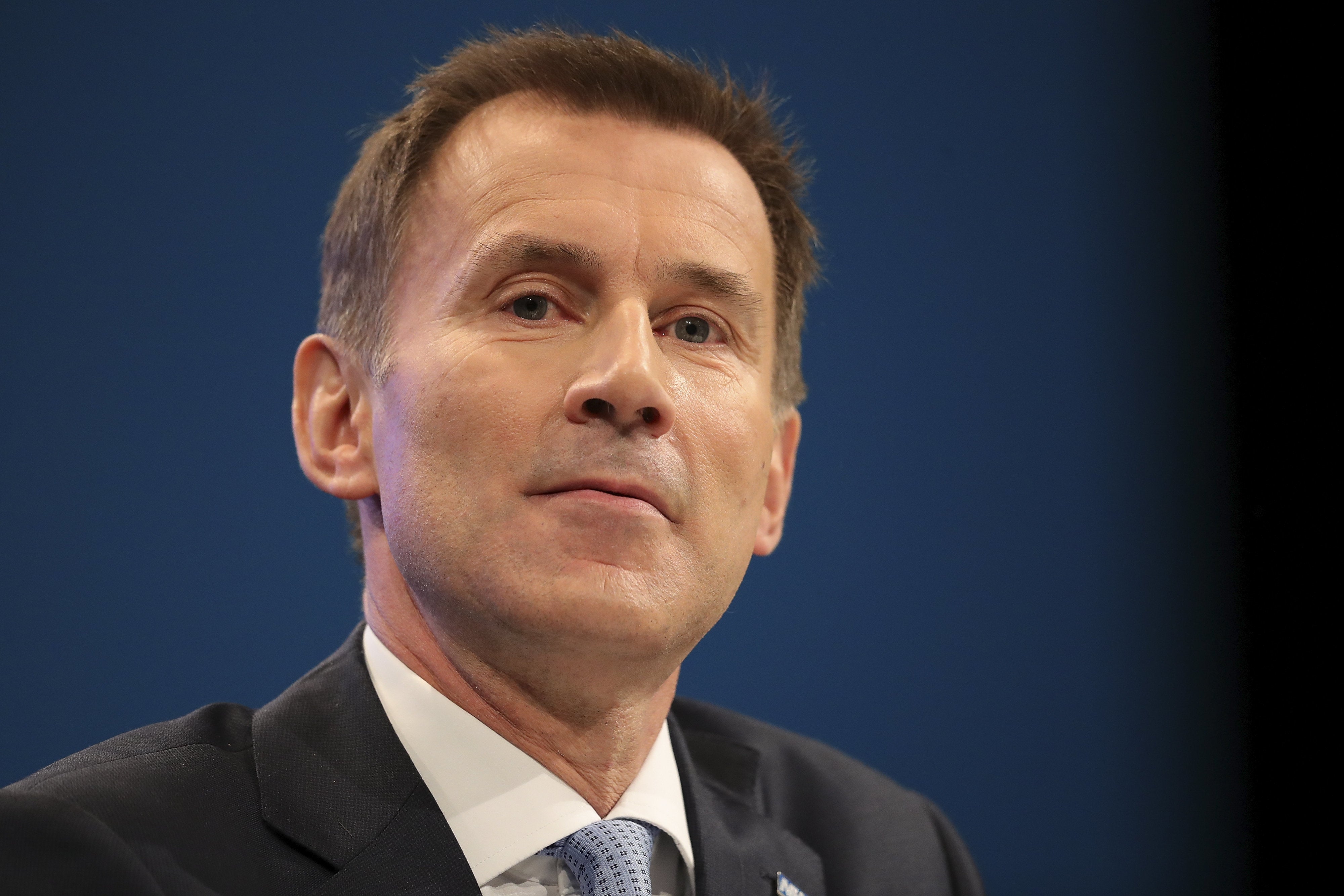 A Conservative council leader has said he is still "angry" at Jeremy Hunt for his threat to strip millions of pounds from his local budget.
Nick Rushton, the Tory leader of Leicestershire County Council, hit out at the health secretary over revised NHS bed blocking targets.
The government has set a target for the NHS and local authorities to reduce delayed transfers of care, bed blocking, to no more than 3.5 per cent of all hospital beds.
The Conservative-run council has been told by Hunt that it will lose £22m if it can not meet the target by the end October – having initially been given until March 2018.
According to the Leicester Mercury, Rushton told a recent council meeting: "How long we can put up with the secretary of state? It's a mess."
He told BBC Radio 4′s Today programme this morning he was "a bit angry" when he made the comment. "At the time I was probably angry and still am, to a certain extent," he added.
"I'm the same party as the secretary of state. He ought to try and listen to the county leader who is trying to explain to him the repercussions of what he is trying to impose upon us.
"Jeremy, on this occasion, has erred in judgement.
"The target itself isn't a problem. We agreed with everyone involved the numbers for March, but to impose it on us straight away, not March, they are going to say October, and threaten us with loss of money, is in my view not acceptable."
Rushton said he believed Hunt had moved the date so he could shift the blame away from the Department of Health.
"He will be able to blame us not the NHS if there are delayed transfers of care," he said.
"I think the secretary of state is seemingly worried come the winter, if there is a bad winter, and there are more ill people, about what he will be able to do about people who are stuck in hospital."
A Department of Health spokesperson said: "No one should have to stay in hospital longer than necessary — it undermines dignity and reduces quality of life – that's why we've rightly set conditions on local authorities through the Better Care Fund.
"There is a clear process in the BCF to resolve issues over performance plans and we have been in discussion with the 11 councils throughout. We recognise the wider pressures on adult social care and have invested £2bn in additional funding."
It comes as trial scheme to move recuperating NHS patients into Airbnb-style accommodation to free up hospital beds has been labelled "terrifying" by Labour's shadow social care minister.
Barbara Keeley warned there were "clear safety risks" with placing responsibility for patients with strangers and said the pilot project was a sign social care is in crisis.
A small trial is due to take place in the South East, where homeowners could earn up to £50 a night putting people up as they recuperate from a hospital stay.
NHS figures show that last year, 2.2 million hospital "bed days" in England were lost due to delayed transfers of care.
The scheme is being run by CareRooms, a company that says it will transform spare rooms and annexes with a private bathroom into "secure care spaces for patients who are waiting to be discharged".
The firm's co-founder and chief medical officer, Dr Harry Thirkettle, told the Press Association the scheme is aimed at patients who need short-term accommodation either before going home or going into long-term care.