A Brexiteer MP's letter to universities that asked for the names of academics teaching about Brexit was "foolish and outrageous", a former Conservative Party chair and Oxford University vice-chancellor has said.
Lord Patten said Tory Chris Heaton-Harris' letter was "idiotic Leninism" and the MP was trying "in a rather pathetic way to make [academics] think that somehow they'll be criticised unless they follow the Brexiteers' line".
His comments come amid outrage from both academics and politicians about the "sinister" letter, which was sent to all universities asking for names of those teaching about Europe and details of their courses.
It asked if they "would be so kind" as to give Heaton-Harris, who is also a Government whip, "the names of professors at your establishment who are involved in the teaching of European affairs, with particular reference to Brexit".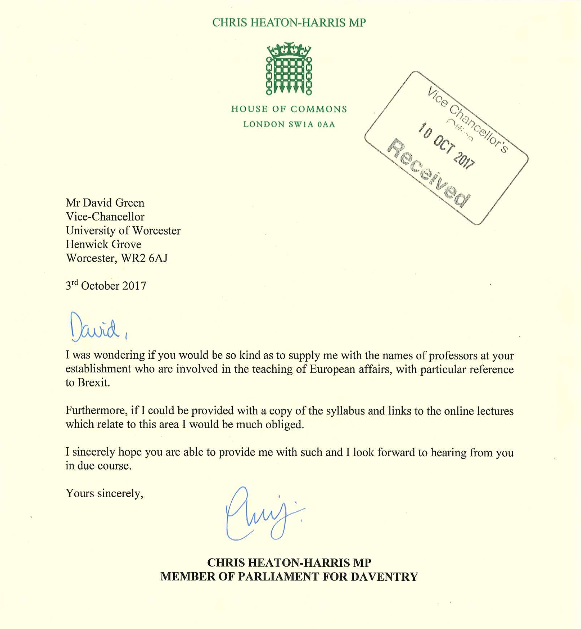 It touched a nerve amid tension between academic experts, 80% of whom voted Remain, and Brexiteers, who have criticised academic institutions before over their forecasts.
David Green at the University of Worcester compared Heaton-Harris letter to the "thought police", saying: "I realised that his letter just asking for information appears so innocent but is really so, so dangerous…
"If I don't [give the information], is he planning to use parliament to denounce me as an 'enemy of the people'?
"Was this the beginnings of a very British McCarthyism?"
Patten, who backed Remain at the referendum, told Radio 4′s World At One: "When I heard about [the letter], I had to check out it was true because it seemed to be such an extraordinary example of outrageous and foolish behaviour, offensive and idiotic Leninism.
"I couldn't believe this could come from a Conservative MP. I think he must be an agent of Mr Corbyn, intent on further increasing the number of young people who want to vote Labour."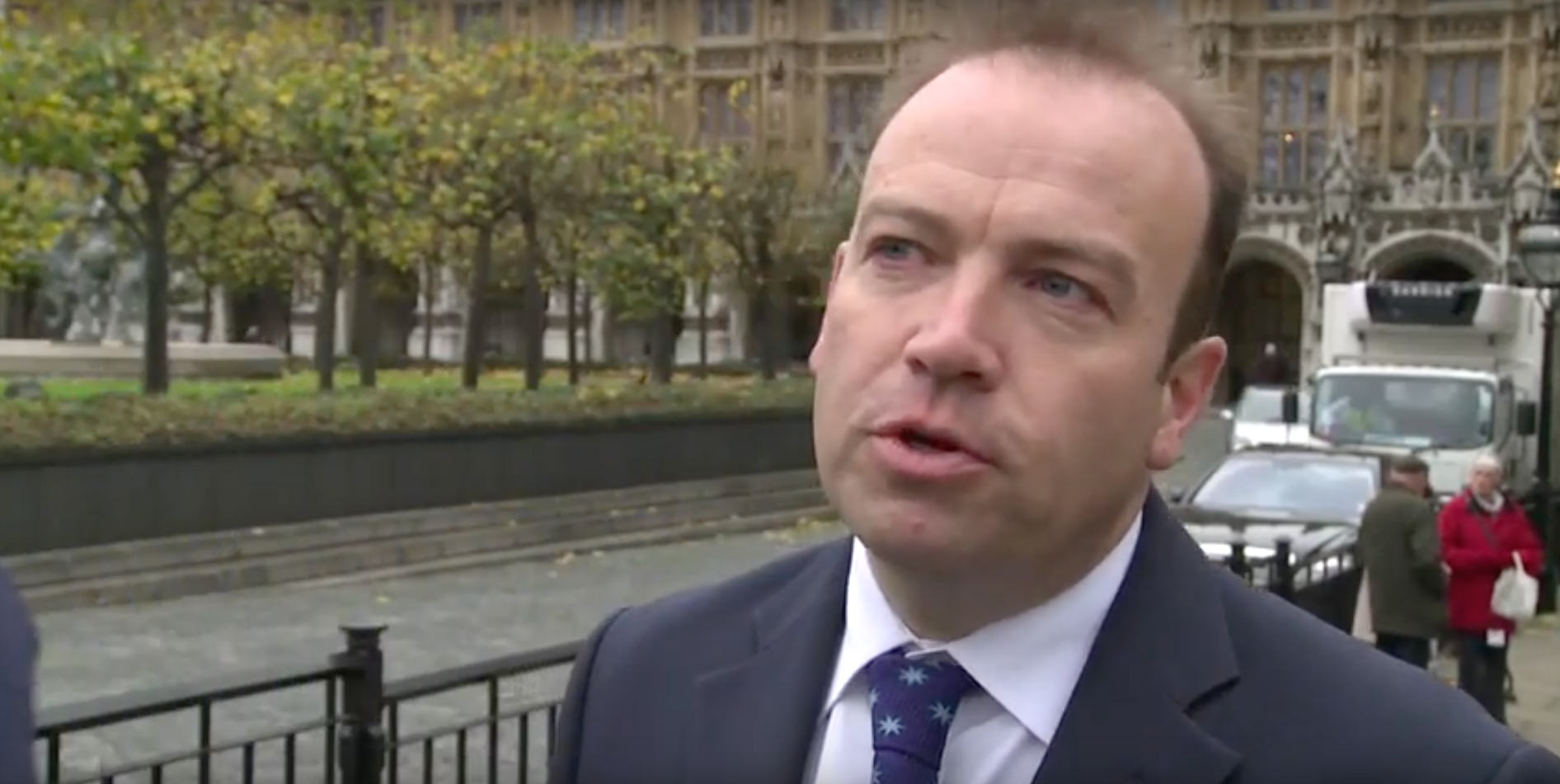 "It's disgraceful. I'm sure most university vice-chancellors will deal with it in the most appropriate way which is to drop it in the wastepaper basket.
"This chap, Mr Heaton-Harris. If he doesn't know universities are autonomous, that universities aren't like Chinese re-education camps, then he doesn't know very much about what it is to live in a free society."
"Now we have an MP making these sort of outrageous demands. I just think it shows complete ignorance of what universities are for and for the purpose of education."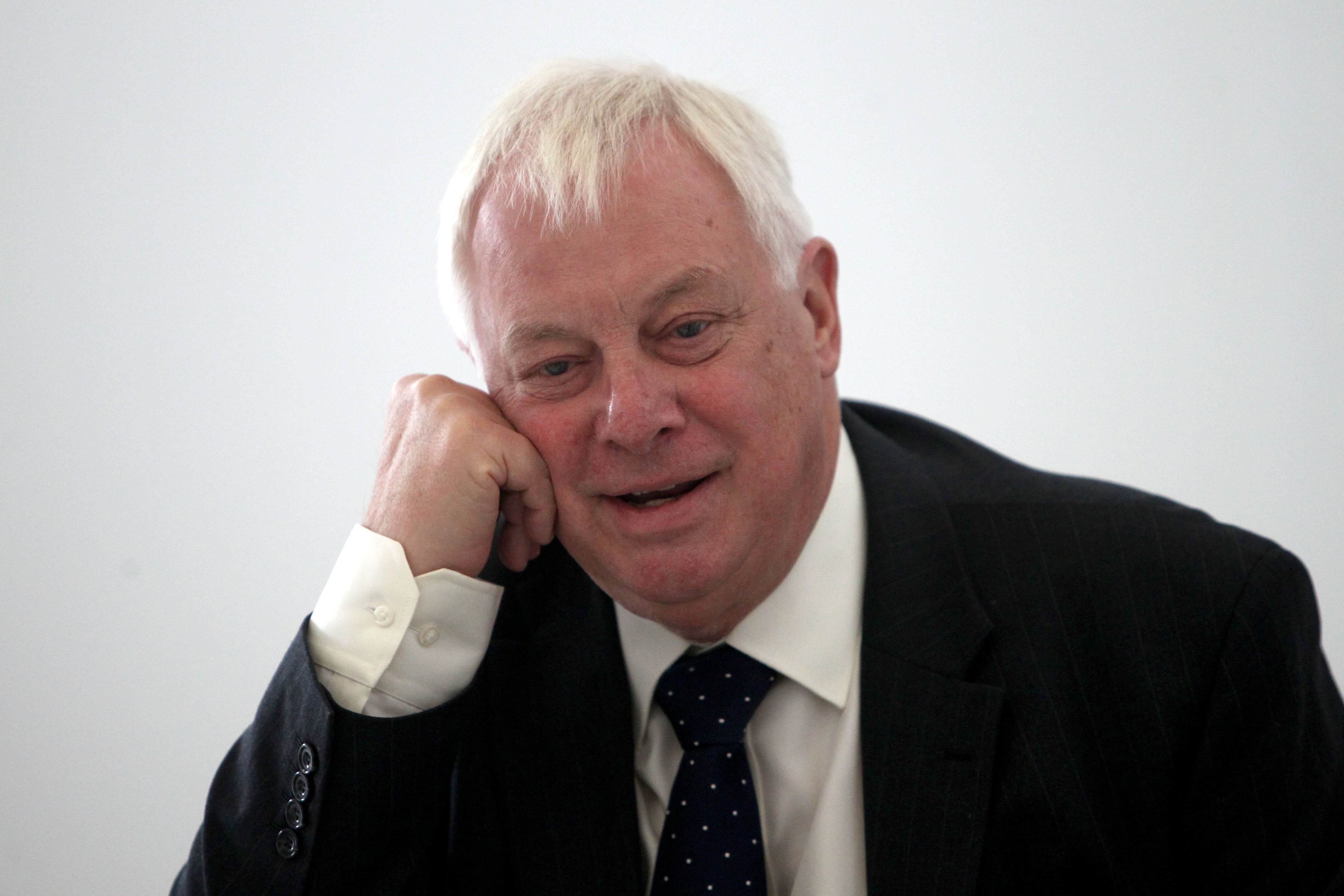 When challenger that Heaton-Harris was only asking for information, Patten said: "What do you think he wants to do? He wants to try, in a rather pathetic way, to make people think that somehow there'll be criticised unless they follow the Brexiteers' line on the whole appalling decision."
Downing Street has distanced itself from Heaton-Harris, saying he wrote to the universities as an MP and not a whip.
Universities Minister Jo Johnson responded by saying academic freedom was "absolutely fundamental and protected in statute".
Heaton-Harris later tweeted to say "I believe in free speech in our universities" and "open and vigorous debate on Brexit".
Brexiteer and House of Commons Leader Andrea Leadsom defended Heaton-Harris' letter, saying: "It's a curious letter asking for information, there is nothing sinister about it."
She added it was "a bit odd that universities should react in such a negative way to a fairly courteous request".