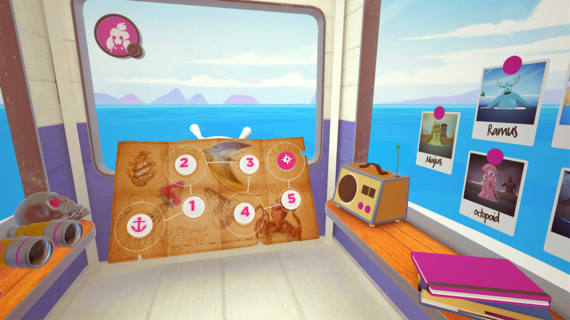 Games are brilliant, not only are they fun to play, they're also an increasingly relevant platform for seamlessly gaining insight into human behaviour.
With Sea Hero Quest, the colourful and casual mobile and VR game, we've helped collect valuable navigational data for scientists trying to tackle the huge problem of dementia.
The number of diagnosed cases of dementia is on the rise, and it is currently estimated that 130 million people will be affected worldwide by 2050. As it stands medical and scientific research can't keep up, which is why a fresh approach to the problem is now a necessity.
The kind of leap required just isn't feasible with traditional pen and paper research methods, which is where online, mobile & VR games come in. The democratisation of hardware (everyone now has essentially has a computer in their pocket) has blown things wide open, allowing scientific experiments and research techniques to be married seamlessly with game design.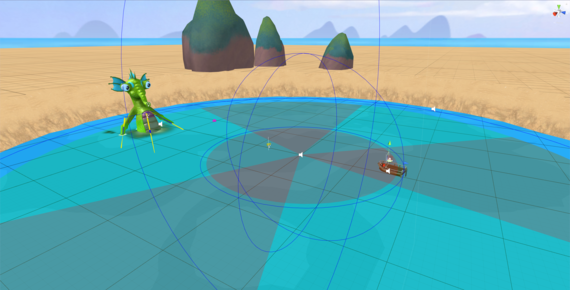 It's really a win-win for everyone involved. Right from the player, who is sat at home with the game in their hand, right up through the development process to the scientists in the lab actually parsing the data – everyone is having a positive experience across the board. Glitchers is proving, in partnership with Deutsche Telekom, the power of collaboration and the power of gaming.
Traditionally, lab-based experiments can take a long time to complete per participant and the studies themselves might be limited to only a few hundred people. Games, like Sea Hero Quest, are able to tackle this problem head-on by delivering legitimate scientific tests via a fun and friendly game environment.
Players engage with complex studies within Sea Hero Quest without ever realising what's being tested and when. It's easy to get lost in the world of Sea Hero Quest and never feel like you've taken part in a scientific experiment. Sea Hero Quest has been designed with scientists and architects who are experts in the field of Alzheimer's dementia. This time players share with science isn't gruelling, it's fun! Meaning an otherwise enjoyable experience comes with a fortunate, well considered by-product — collecting valuable navigational data for science.
From a game development perspective, we at Glitchers get the incredible satisfaction of using our reach as developers to facilitate this translation of entertainment hours into valuable research data on a massive scale. Experiments in spatial navigation have previously reached just under 600 people, whereas Sea Hero Quest has now reached over 3 million players to date, making it the world's biggest research study in this field.
Scientists are buzzing at the sheer volume of data we're able to collect, so much so, that tiny differences in navigational ability can be effectively measured against so many different normative measures. In the future, this data will become the benchmark that helps form a diagnostic opinion.
Already the data collected by Sea Hero Quest has given new insights into navigational ability across the world. Participants shared their time to game for good from 192 countries! A huge accomplishment that brings scientists invaluable information such as the age in which people's navigational ability begins to decline, which genders adopt what kind of navigational strategies as well as the difference in results seen across countries around the world.
Glitchers hopes to see more of this kind of cause-driven research become part of the game design process in the future. There are essential learnings that must be given consideration around the fidelity of the data destined for researchers and player's time being treated like it would in a normal game. The perfect output for us is one which features underlying scientific principles, an interesting story and engaging, fun gameplay mechanics.
We're doing our own part, looking beyond the mobile game that's collected navigational data from millions of players, and moving with technological advancements. In that regard, Virtual Reality is the next logical step for the Sea Hero Quest team in terms of scientific research, as completely immersing players in a game world gives a noticeable increase to the accuracy of the data.
Sea Hero Quest is available for free for Samsung Gear VR on the Oculus Store and for mobile on the App Store and Google Play.
— This feed and its contents are the property of The Huffington Post UK, and use is subject to our terms. It may be used for personal consumption, but may not be distributed on a website.