The Apple Watch Series 3 has brought LTE to the mainstream, and could have just changed the smartwatch landscape completely. For a full run down of specs, be sure to check out Wareable's complete guide to the Apple Watch Series 3, but it represents Apple doing what it does best: take something that everyone else is doing and make it awesome.
This hasn't been historically true for the Apple Watch. So far, Apple's followed the market – adding a heart rate monitor that doesn't do much, GPS but with very poor run tracking – and in many ways it's lagged behind its competitors, but putting it all into a much more desirable package.
But now it's back with a bang.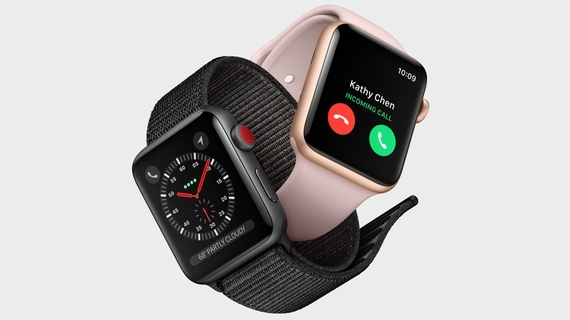 Many brands have adopted LTE for their smartwatches – LG, Huawei and Samsung the most notably – but few have made sense of it. The benefits are fairly obvious, untether from your smartphone and head out the door unencumbered. But actually, beyond runners, few of us are willing to do that.
What Apple has done is make untethering make sense. Streaming from Apple Music is a big part of that. Sure it's been done before with the Samsung Gear S3, which can sync and stream fromseveral services, but that's just one of a host of devices.
The Fitbit Ionic smartwatch can offline sync Pandora, which seemed like a leap forward, and now looks pretty mediocre.
And in true Apple style, it's also opened up the experience to more people. Many LTE smartwatches have remained in Asia, and while a few have made it to the US, they've been fairly scarce. The Apple Watch Series 3 with LTE will hit Australia, Canada, China, France, Germany, Japan, Puerto Rico, Switzerland, UK and the US initially, and you can bet more markets will follow.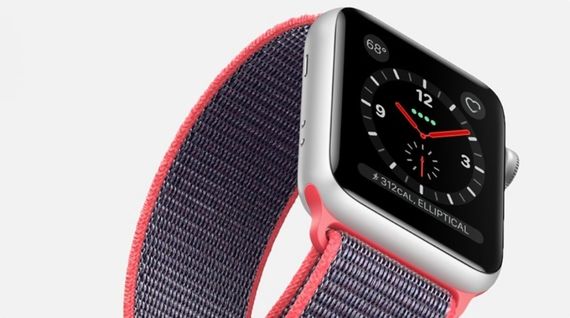 So what's next? Well, Canalys predicted that Apple's entry into the LTE smartwatch market would change the market – and I believe it will. LTE versions of smartwatches will soon start to become commonplace as manufacturers stumble to keep up with Apple.
"Apple is poised to capture the cellular smartwatch market by using its strong relationships with operators, which will become critical points of sale for cellular smartwatches and related services," said Canalys Analyst Jason Low, back in August. That's absolutely happened, and Apple is the company that can break down resistance to dual contracts on eSIM devices, which has stifled uptake in some markets.
Low continued: "It is crucial for Apple Stores and Apple's offline retail partners to adapt quickly to effectively showcase new cellular-enabled use cases as soon as products are available."
This has happened too – to some extent. Apple Music streaming from the watch is an early use case, and this will grow to include benefits from mapping to real-world discovery and more powerful apps that can enrich themselves with data more easily.
Providing that consumers get behind the Apple Watch LTE, it's now about who else could follow suit. Google will need to wield its power to bring services like Spotify onto its platform will fully featured apps. And brands might find it easier to bend networks to their will once Apple has battered down the barriers – much like it did with Apple Pay.
But this next year will see whether LTE takes smartwatches to the next level, and which brands have the stomach for the fight.
Check out Wareable for its run down of the best smartwatches money can buy.
— This feed and its contents are the property of The Huffington Post UK, and use is subject to our terms. It may be used for personal consumption, but may not be distributed on a website.